Apple updates GarageBand with 'Sound Packs' from top artists, producers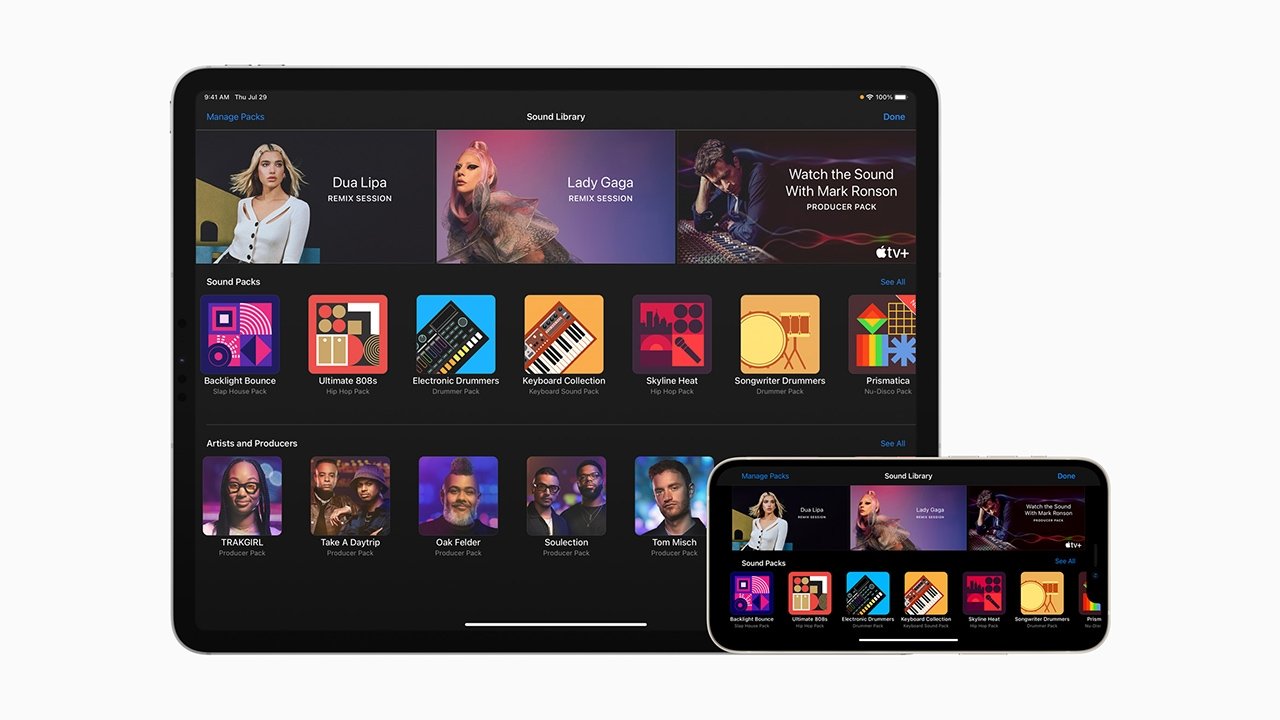 Apple has announced that it is expanding the GarageBand app for iOS and iPadOS with new sound packs and remix sessions from some of the top artists and producers in the world.
In the new update on Thursday, Apple is introducing new Sound Packs and Producer Packs from some of the most popular artists and music producers in the world, including Dua Lipa and Lady Gaga.
GarageBand users will be able to refine their remixing skills with sessions from those two artists. During the sessions, they'll be able to interact with isolated vocal, beat, and instrument tracks for Dua Lipa's "Break My Heart" and Lady Gaga's "Free Woman." Additionally, the sessions will feature videos from the artists explaining the story behind their songs. The "Remix Sessions" expand on existing educational sessions provided through the Today at Apple program.
Alongside the Remix Sessions, Apple is also providing a variety of royalty-free loops, beats, instruments, drum kits, synth patches, and samples created by Boys Noize, Mark Lettieri, Oak Felder, Soulection, Take A Daytrip, Tom Misch, and TRAKGIRL.
The company is also releasing an additional Sound Pack that will serve as a companion experience for upcoming Apple TV+ original series "Watch the Sound With Mark Ronson," which will be an exploration of the intersection between music and technology.
With the companion pack, users will be able to get a hands-on experience of the music technology featured in each episode of the series.
The new Remix Sessions and Producer Packs are available starting Thursday as a free download from the GarageBand sound library. GarageBand itself is free on the App Store for iPhone and iPad users.