New iMac Magic Keyboard with Touch ID available for individual sale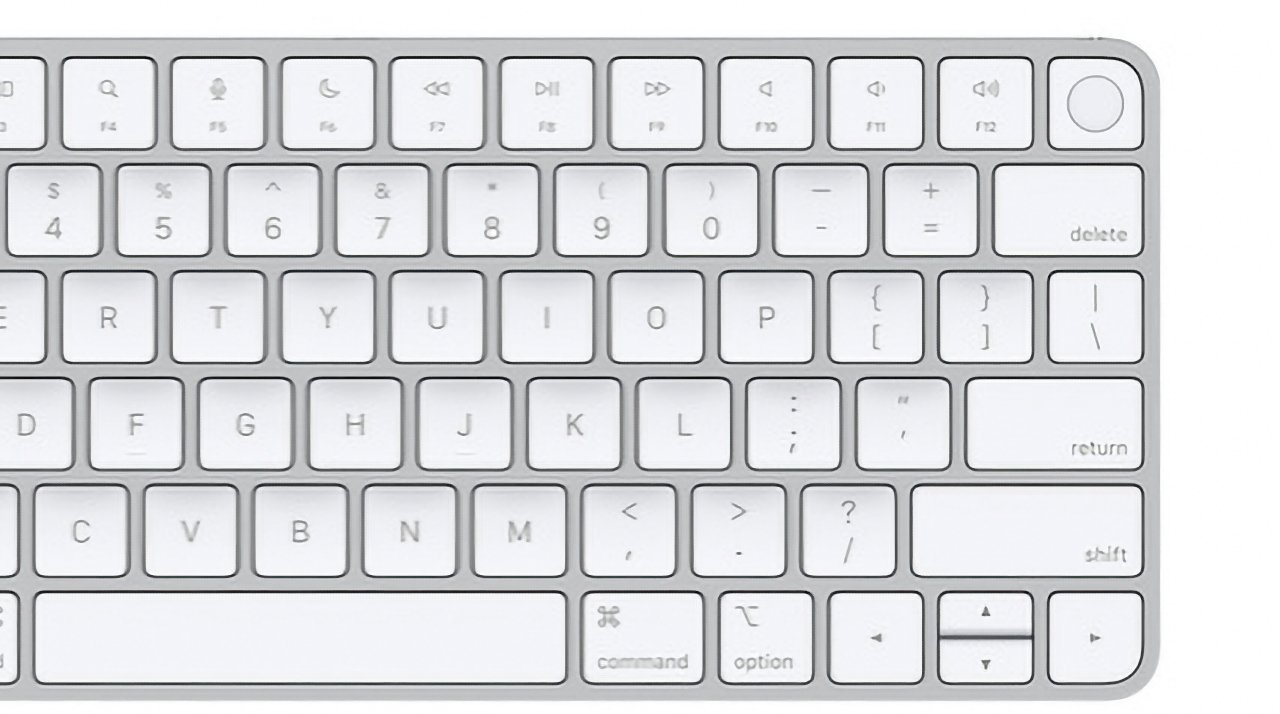 Previously only available with the new 24-inch iMac, the Magic Keyboard with Touch ID can now be bought on its own, as can the new Magic Trackpad, and Magic Mouse.
Touch ID has been on MacBook Pro models for years, but the biometric security feature came to desktop Macs with the 24-inch iMac. Originally exclusively available with that model, Apple introduced both a standard Magic Keyboard with Touch ID, and an extended one with a numeric keypad.
Now both models are available to buy separately. The Magic Keyboard with Touch ID costs $149, while the Magic Keyboard with Touch ID and Numeric Keypad is $179.
At the same time, the revised Magic Trackpad has been released on sale for $129, with the new Magic Mouse selling for $79.
Neither the Magic Trackpad nor Magic Mouse have any additions as dramatic as the Touch ID button on the Magic Keyboard. However, all three have been designed together to give a similar slim look and feel.
The new, separately available accessories, are solely sold in silver. When bought with the Mac, the trim on each of the accessories comes in colors to match the iMac.
The Touch ID feature on the keyboard only works on Apple Silicon Macs. It has no functionality on Intel-based machines.