Apple Pay users can now buy cryptocurrency with Coinbase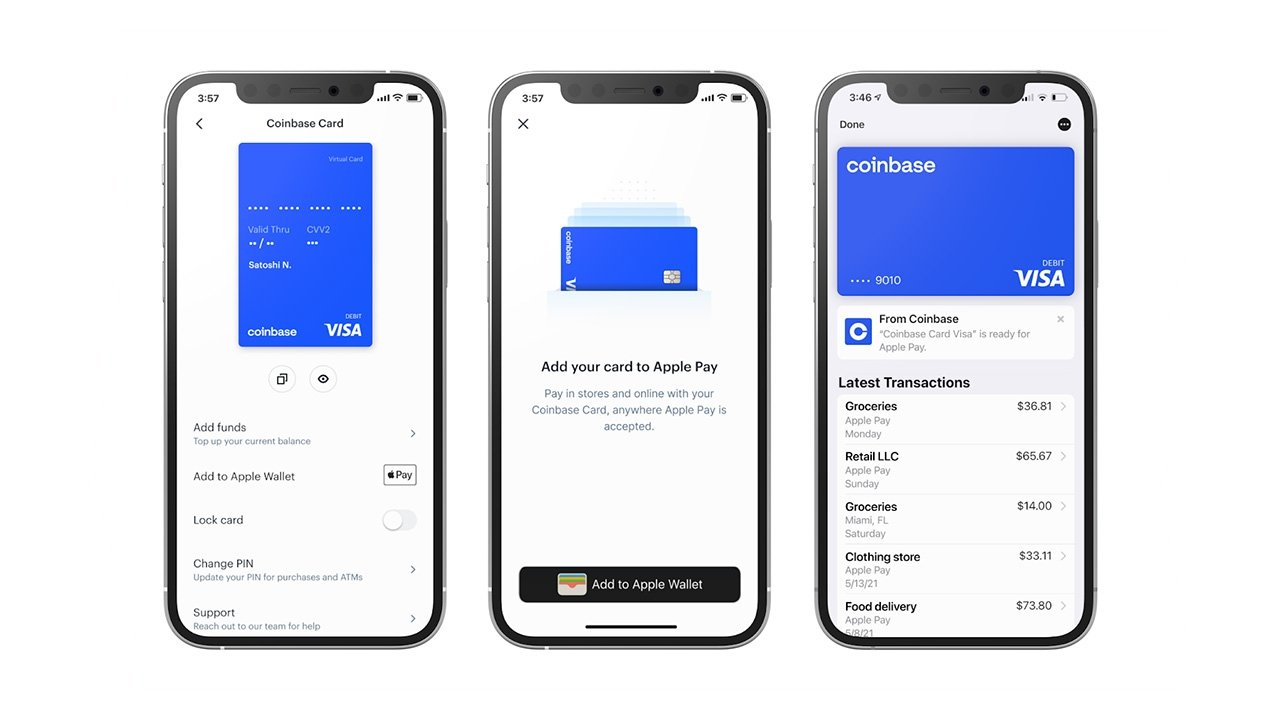 Coinbase now supports Apple Pay when buying cryptocurrency, meaning that users can buy with debit cards that are linked to Apple's system.
Coinbase began supporting Apple Pay Following its move in June, 2021, to support Apple Pay on its Coinbase Card, the exchange platform is now supporting crypto purchases made by debit cards used on Ap
Coinbase made its its own Coinbase Card compatible with Apple Pay in June, 2021. Now, the exchange platform says it will support crypto purchases made using any debit cards that are linked to Apple Pay.
"If you already have a Visa or Mastercard debit card linked in your Apple Wallet," ays the company in a blog post, "Apple Pay will automatically appear as a payment method when you're buying crypto on an Apple Pay-supported iOS device or Safari web browser.
"We're also making it easier and faster for you to get access to your money," continues the company. "Coinbase is the first crypto exchange to offer instant cashouts via Real Time Payments (RTP), enabling customers in the U.S. with linked bank accounts
to instantly and securely cash out up to $100,000 per transaction."
Coinbase says that "later this fall," it will also support buying crypto via Google Pay.