Pixelmator Pro updates engine to improve PhotoShop file support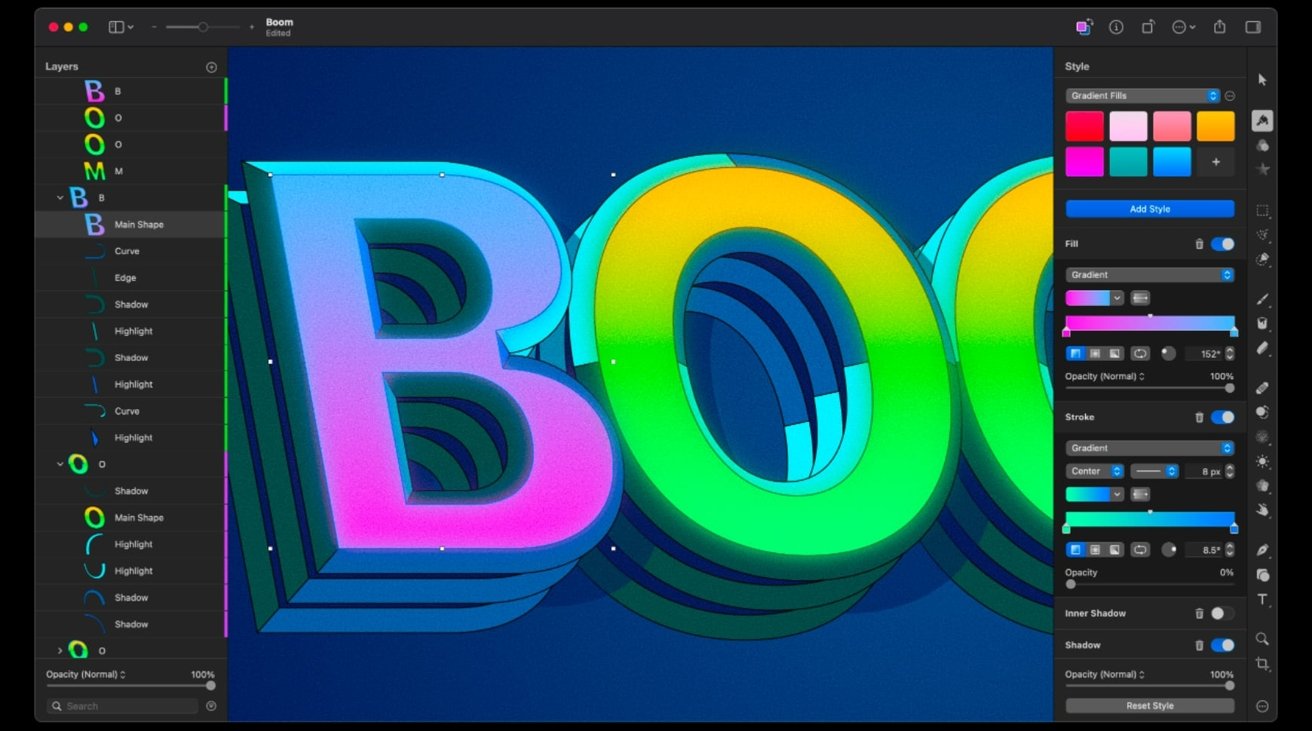 Pixelmator Pro for macOS has received a major update, overhauling its ability to read and write files for Adobe Photoshop, including optimizing the files for use in Apple's pro apps.
The update to 2.1.3, released on Thursday, makes quite a few changes to the way the image-editing app handles files generated by its main competitor, Adobe Photoshop. While the artistic tool was able to handle PSD files previously, the update should improve the experience of using them.
Key to the upgrade is a new PSD engine, part of Pixelmator Pro that handles the reading, opening, and writing of PSD files, the Pixelmator team explains in a blog post. The engine has been rewritten to be "faster, safer (crash-free!) and much more advanced."
The effort is said to have taken almost a year to finish, but gave the team benefits including a better understanding of the PSD format, which may provide a foundation for future improvements.
The new engine changes the way shapes in PSDs are handled, as previously they were opened as image layers. After the update, the shapes will be opened as vector shapes, and can also be exported back as shapes for improved compatibility.
The update also introduces support for PSB files, layered TIFF files, improved effect support, and adjustment layer tweaks. Text layer support has been upgraded, such as including SF Symbols sizing and improving how it handles line heights.
As an extra detail, Pixelmator Pro now allows users to optimize exported PSDs for use in Apple's pro apps, including Final Cut Pro and Motion. The team says it is needed as Pixelmator Pro can support the advanced features in PSDs that the applications cannot.
The update is free to all existing Pixelmator Pro users.
Pixelmator Pro is compatible with Macs running macOS 10.14.4 or later, and costs $39.99 in the Mac App Store.