Alaska Airlines flight evacuated after Samsung Galaxy smartphone combusts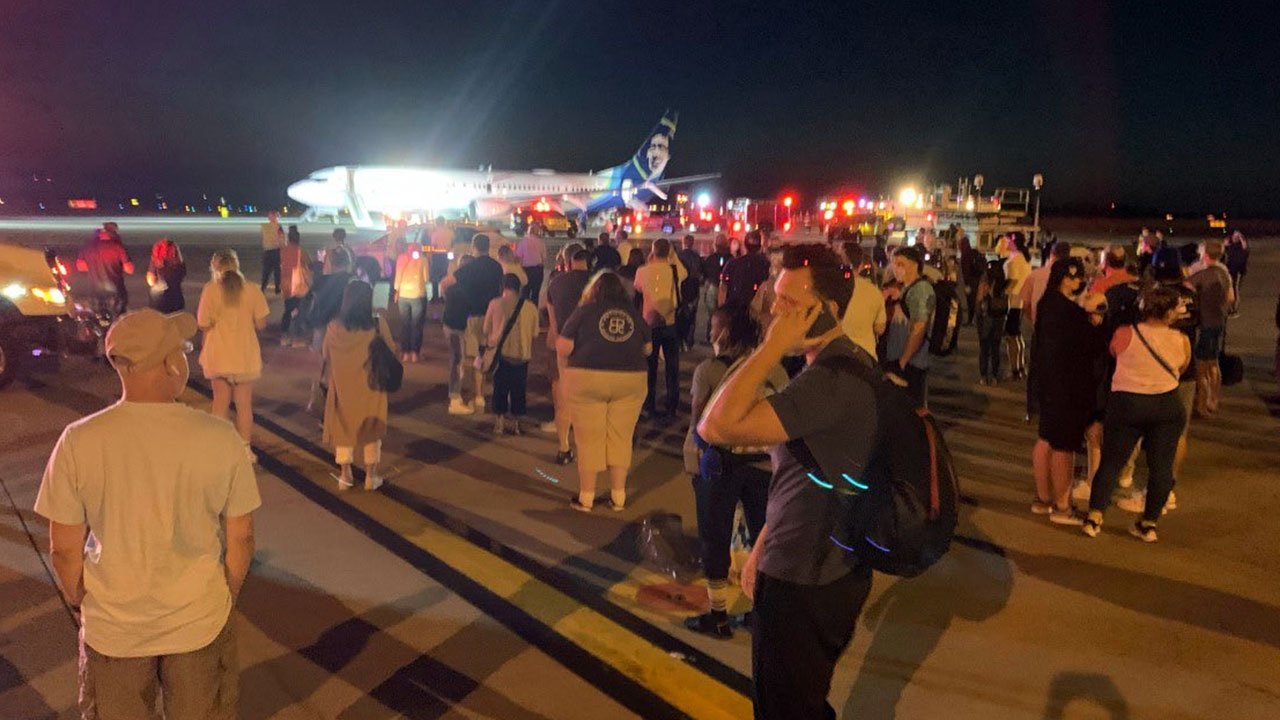 A Samsung Galaxy smartphone reportedly caught fire on an Alaska Airlines flight in Seattle on Monday, prompting the evacuation of passengers in an incident reminiscent of a fiasco involving a Galaxy Note 7 device in 2016.
The Samsung handset in question, a Galaxy A21, caught fire in the cabin of an Alaska Airlines flight that had landed at Seattle-Tacoma International Airport from New Orleans, reports The Seattle Times. Perry Cooper, spokesman for the Port of Seattle, identified the device in a statement.
"After much digging, I can tell you that the phone was burned beyond recognition," Cooper said. "However, during an interview with one of our Port of Seattle Police officers, the passenger volunteered the phone was a Samsung Galaxy A21. Again, we could not confirm it by looking at the remains of the device."
Alaska Airlines personnel used fire extinguishers and a battery containment bag to "stop the phone from smoking," the airline told The Verge. Conditions in the plane's cabin prompted use of evacuation slides, with two passengers later treated at a local hospital, an Alaska Airlines spokesperson said.
No serious injuries were sustained during the event, according to a tweet from the Seattle-Tacoma International Airport. A total of 128 passengers and six crew members were taken by bus to the airport's terminal, another tweet said.
It's been five years since Samsung issued a global recall for its Galaxy Note 7 device after widespread reports of battery fires and explosions. One such incident saw the evacuation of a Southwest Airlines flight in October 2016.
Whether the Galaxy A21 fire is an isolated incident or indicative of a manufacturing defect is unclear.