Luxshare posts big gains after Apple 'iPhone 13' order win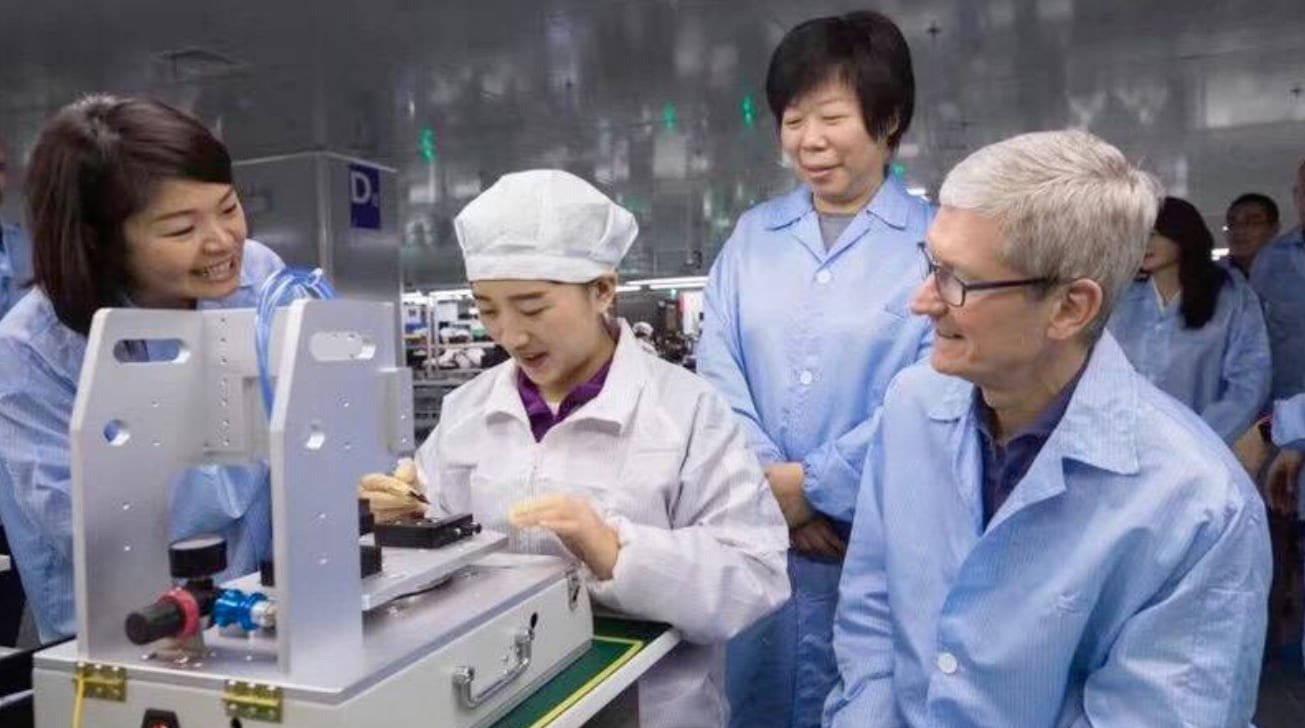 Apple supplier Luxshare Precision Industry notched record revenues and profit for the first half of 2021, an anticipated outcome as the company becomes more deeply entrenched in the tech giant's supply chain.
Luxshare's revenue grew to 48.14 billion yuan (about $7.42 billion) in the first half of 2021, up more than 30% from the same period last year, reports Nikkei Asia. Net profit grew to 3.08 billion yuan, up 22% year-over-year.
"Some of our businesses were postponed due to multiple external factors," Luxshare said in a filing. "But looking ahead to the second half of this year, we are determined to continue to carry out our five-year corporate growth plan though the external uncertainties are expected to stay."
While not a substantial allotment compared to Taiwanese incumbents Foxconn and Pegatron, the win is significant for Luxshare, which worked its way up from supplying connectors in 2013 to assembling AirPods in 2017 and Apple Watch models in 2019, the report said.
Last year, Luxshare invested an estimated $472 million to purchase an iPhone factory from Apple partner Wistron.
Apple is diversifying its supply chain to include more China-based companies, and currently partners with more suppliers from China and Hong Kong than Taiwan, the report said.
Lens Technology, which supplies iPhone cover glass and metal casings, saw a 40% bump in revenue for the first half. After acquiring Catcher Technology's casing factories in 2020, the company this month began to churn out aluminum alloy frames for "iPhone 13," sources told the outlet. Apple reportedly urged Luxshare to buy Catcher's facilities, but the firm passed on the opportunity.
Apple iPhone battery supplier Sunwoda Electric experienced a 350% profit increase to hit 488.7 million yuan during the second quarter, while Shenzhen Desay Battery Technology grew its revenue 24% to 7.82 billion yuan in the same period. Jiangsu Changjiang Electronics Technology, a chip packaging and testing supplier, saw net profits jump 261% to 1.3 billion yuan in the first half, the report said.
Lens Technology, Sunwoda Electric, Shenzhen Desay Battery Technology and Jiangsu Changjian Electronics Technology are all based in China.
Apple is expected to announce "iPhone 13" alongside new "Apple Watch Series 7" models at a special event this fall.