New leak supports claims of 45mm 'Apple Watch Series 7'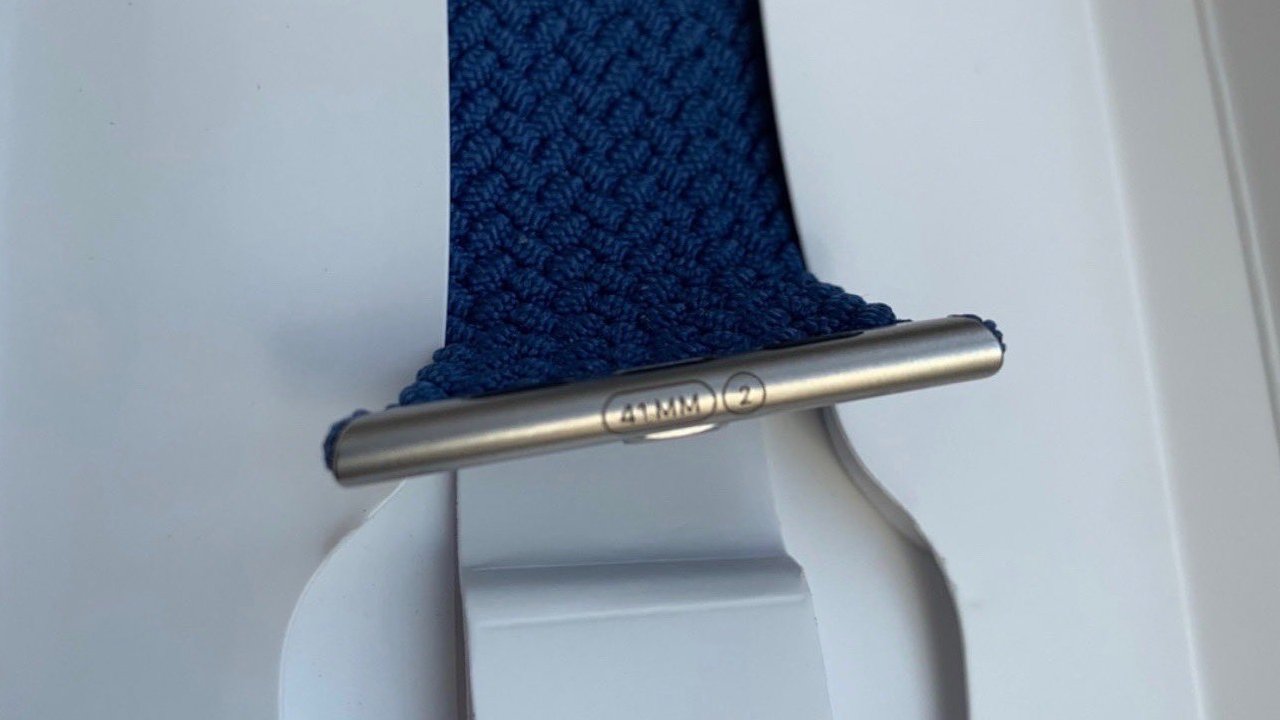 Photos posted to Twitter show what appears to be straps made for an as-yet-unannounced 41mm and 45mm Apple Watch model, with the same dimension mentioned in a purported leak on Tuesday.
A labelled 41mm band was posted on Twitter by user Majin Bu, who most recently showed what's said to be a gold-colored "iPhone 13 Pro."
Bu also posted two more shots that, while unlabelled, he claims are from a 45mm Apple Watch band.
Earlier, avid leaker DuanRui posted an image of what is presumably a leather Apple Watch strap bearing the mark "45MM." The label aligns with branding Apple uses to denote Watch case sizes.
It should be noted that the photo was pulled from a separate source and its validity, therefore, is unknown.
DuanRui's tweet contains no accompanying text, but the photo is assumedly a follow-up to claims made yesterday by known leaker "Uncle Pan" who, in a post to Chinese social media site Weibo, said Apple plans to introduce larger 41mm and 45mm "Apple Watch Series 7" models this year.
Currently, Apple Watch comes in 40mm and 44mm case sizes, dimensions that were last changed when the device grew from 38mm and 42mm with "Apple Watch Series 4" in 2018.
"Uncle Pan" claims existing Watch bands and straps will be compatible with the new models.
Apple is rumored to redesign its flagship wearable this year, foregoing rounded edges for a more angular aesthetic already adopted by iPhone and iPad. The change could enable Apple to fit an enlarged display, bigger batteries and new health features into Watch's diminutive chassis.
"Apple Watch Series 7" is expected to debut alongside "iPhone 13" at a special event this fall. Recent rumblings hint at an announcement in early September followed by a mid-month release.