Sketchy leak purportedly shows 'iPhone 13 Pro' rear case in new rose gold color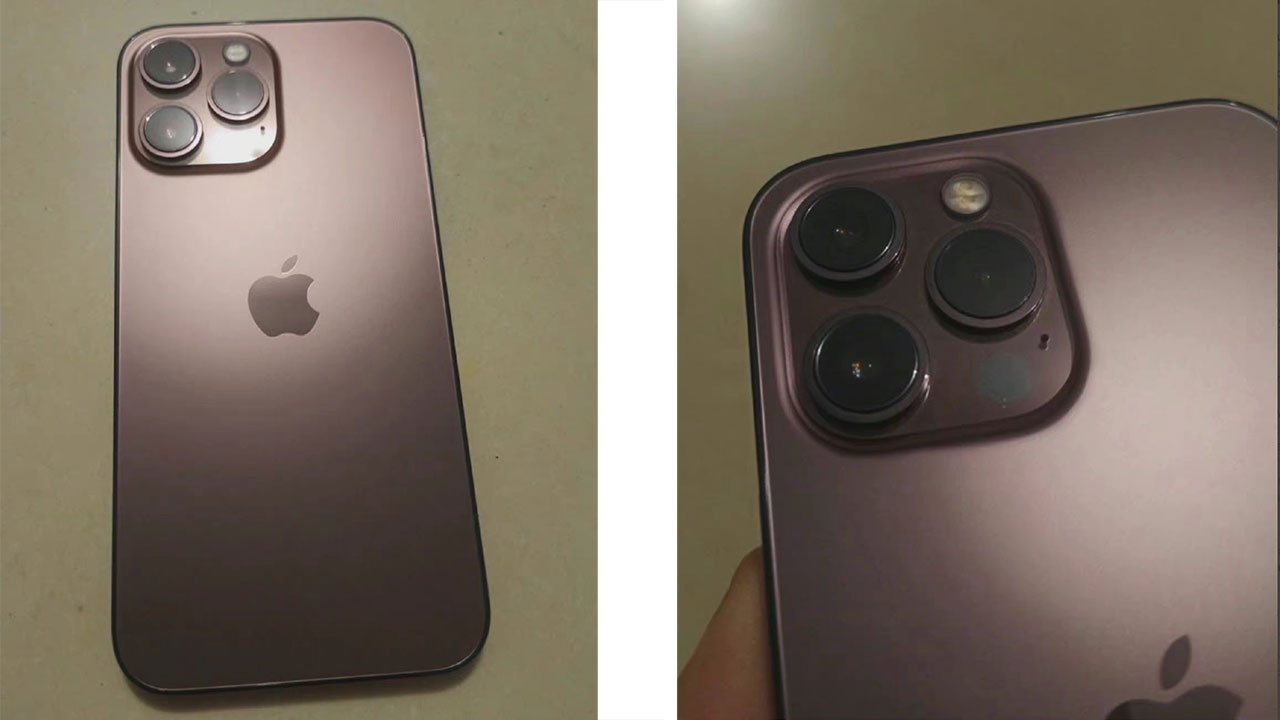 A pair of supposedly leaked images posted to Twitter this week could offer a glimpse at Apple's upcoming "iPhone 13 Pro," though claims that the photos illustrate a new rose gold color leave their authenticity in question.
The photos, posted to Twitter by Majin Bu on Thursday and later spotted by avid leaker Duan Rui, show what appears to be the rear side of a partially assembled "iPhone 13 Pro."
Majin Bu was told that the iPhone unit bears a — decidedly very dark — rose gold color, though it is perhaps more likely that the pictured part is a graphite or pre-production black model photographed under warm lighting.
While the source's color claims are highly suspect, there is an interesting and notable distinction between the supposedly leaked unit and iPhone 12 Pro in that the rear camera bump, which includes three lenses, True Tone flash, LiDAR scanner and microphone, is proportionally larger than the corresponding design on current models. Even accounting for the photos' skewed perspective, the camera package appears to be significantly wider, running nearly half the phone's width.
Previous reports and rumors have suggested Apple will stretch the bump on both "iPhone 13 Pro" and, to a lesser extent, "iPhone 13 Pro Max" to fit larger camera modules in the rear-facing array. A similar increase in size was seen in purported case leaks in July.
Majin Bu is relatively new to the Apple leaks world, but he was first to reveal new iPhone 12 silicone case colors in April prior to their public introduction.
In addition to an enlarged camera bump, "iPhone 13 Pro" is anticipated to sport a significantly reduced TrueDepth "notch." Photos of allegedly leaked hardware, including a front glass panel or screen protector, and mockups reveal the smaller notch is in part accomplished by relocating iPhone's ear speaker to the top edge of its display.