'Apple Watch Series 7' will come in 41mm & 45mm sizes, leaker claims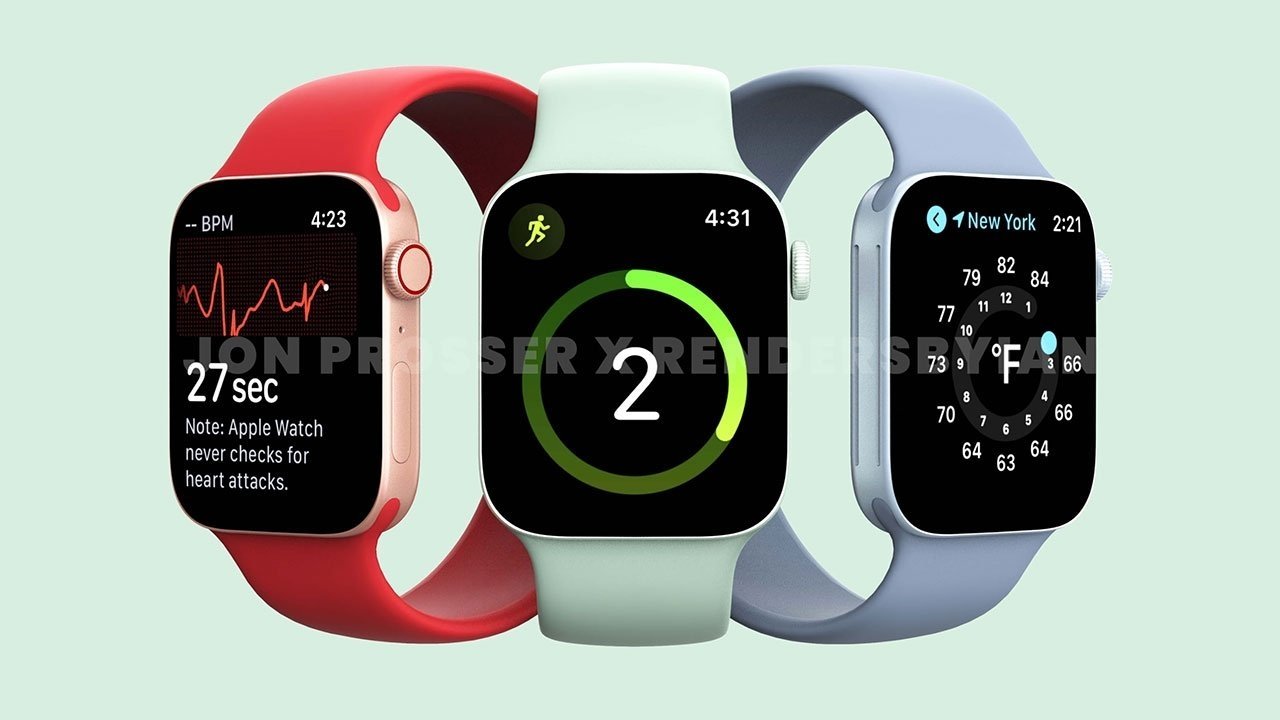 The "Apple Watch Series 7" could be released with 41mm and 45mm size options, though old watch bands would remain fully compatible.
A leaker known as Uncle Pan on Chinese social media website Weibo shared a short post about the potential change. He shared images of Jon Prosser's renders along with the post, but doesn't mention them directly.
The translated post says: "I vaguely feel that the two models of Apple Watch Series 7 this year are 41mm and 45mm, and the new and old bands are universal."
Apple has only increased the Apple Watch display once before, by 2mm, when going to an edge-to-edge display format in the Apple Watch Series 4. The demand from Apple Watch consumers to keep bands universal is also a driving force in Apple's design philosophy.
Uncle Pan also corroborates the Jon Prosser renders in the post replies, stating "right-angle edge." This was in reply to someone saying the watch would have rounded edges instead.
While a 1mm display increase would be unusual, it isn't entirely unlikely. Apple is expected to move to a flat-edged design with the "Apple Watch Series 7," which may give the display slightly more space for the same-sized watches.
Other rumors for the "Apple Watch Series 7" include the addition of 5G, new material options, and yet another health-focused feature addition. While 5G is possible, other rumors seem to be more outlandish and rely upon technology that isn't fully developed.
A change in the physical frame, coupled with a size increase, would also allow for a larger battery compartment. If Apple does indeed add 5G to its wearable, battery life will be more important than ever.