'Ted Lasso' character has a notchless iPhone 13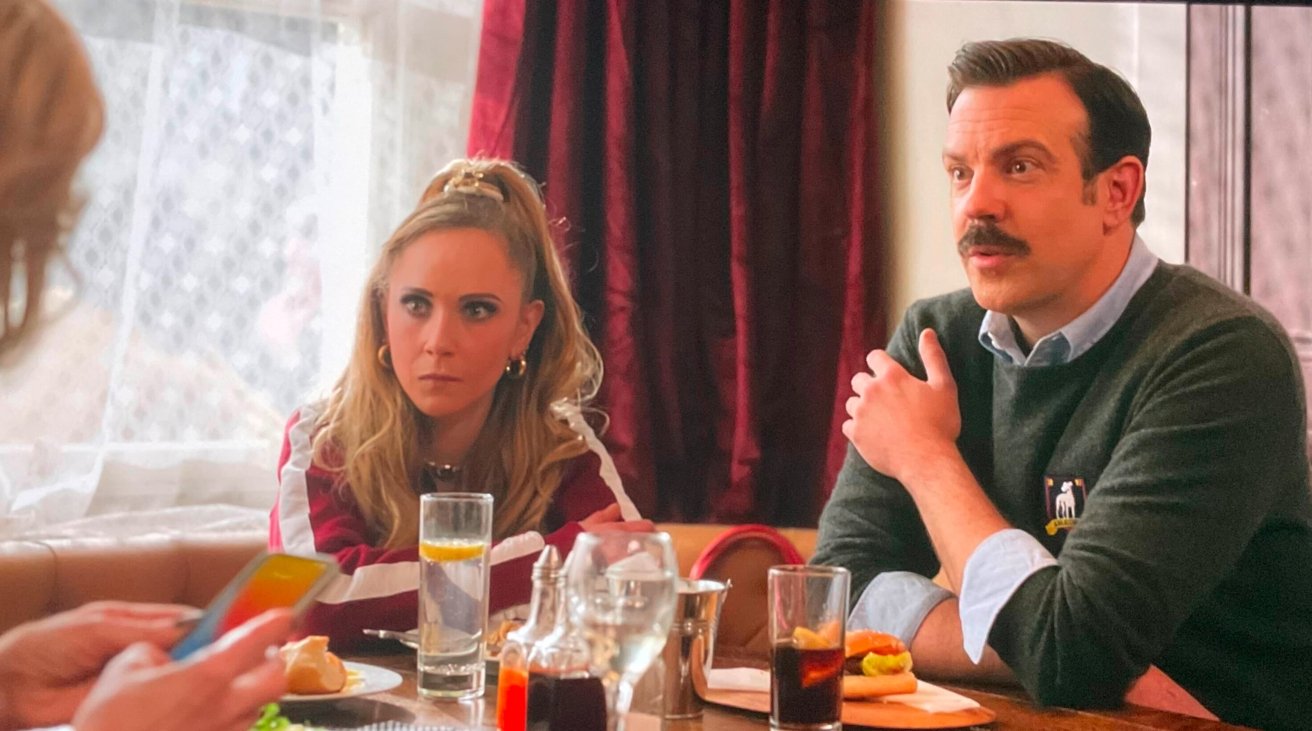 Sightings of a notchless iPhone in the Apple TV+ comedy "Ted Lasso" are surfacing on Twitter, but they are more likely to be editing blunders than product placement for an unannounced model.
The highly-popular "Ted Lasso" is continuing to be one of the high points of Apple's streaming service, but the latest episode is courting controversy on Twitter. Episode 6 of the second season, known as "The Signal," has seemingly included a notchless iPhone.
In two different points of the episode, iPhones are visible onscreen with the usual interface, but without the notch at the top of the display.
While this may be considered a way for Apple to promote its own products by main characters in shows using iPhones, it is highly unlikely that Apple would break its veil of secrecy to tease a notchless model before September's expected product line refresh.
Given the need to control what is being shown on the iPhone's screen, as well as to make it as clear for viewers to see, it is far more likely that the lack of a notch is a post-production editing mistake. In one close-up shot of an iPhone, it is obvious that a digital overlay is used.
Apple is expected to use a smaller notch in the iPhone 13, rather than eliminating it entirely.