Bigger 'Apple Watch Series 7' gives users 16% more pixels to play with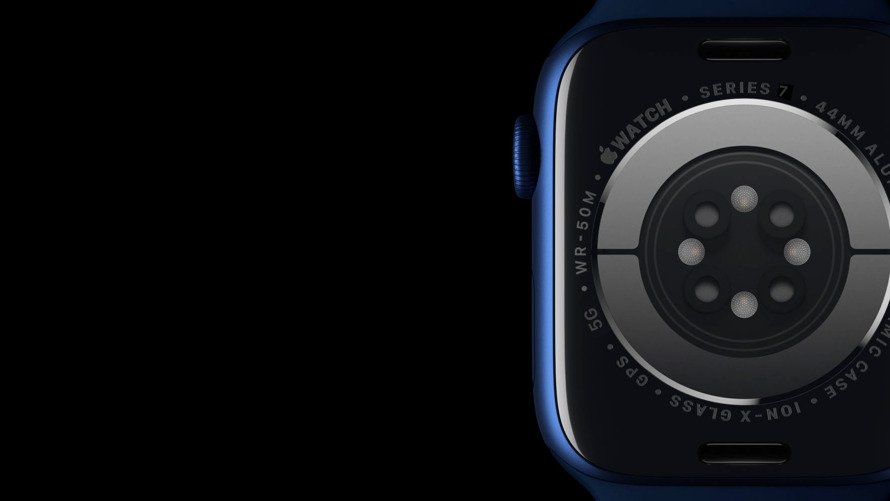 A larger screen on the "Apple Watch Series 7" will allow the device to display more data than ever, which Apple is taking advantage of with a series of new watch faces, according to a new report.
Apple will market the two "Apple Watch Series 7" sizes as 41mm and 45mm, up from the current 40mm and 44mm sizes. According to Bloomberg, those sizes refer to the vertical dimensions of the case and not the display size, which will be about 1.9 inches on the larger model, up from 1.78 inches.
Sources told Bloomberg that the 45mm "Apple Watch Series 7" will have a resolution of 396-by-484 pixels, up from 368-by-448 pixels. That means the device will have a screen that can fit about 16% more pixels, allowing it to show more complications. Both watches will have a smaller bezel around the displays, and the smaller model will see a similar jump in screen size.
To coincide with the larger screens, Apple has developed a series of new watches faces that pack more information in the additional space.
Some of the watch faces include "Modular Max," which shows the time digitally and features stacked complications that span the length of the screen. A "Continuum" watch face will change based on the flow of time, while an "Atlas" watch face will let a user see all 24 time zones simultaneously. Apple is also working on new Hermes and Nike faces that utilize the larger displays.
While the redesign and display size will take center stage in 2021, Apple is planning a more expansive suite of under-the-hood updates for future watches. The company will also reportedly introduce new models in 2022, including a low-end Apple Watch SE, a rugged model geared towards athletes, and a new flagship model.
Sometime "further in the future," Apple could add a noninvasive glucose monitoring and blood pressure system to the Apple Watch lineup, Bloomberg reported. No timeline on the features was given, however. The Wall Street Journal on Wednesday reported that next year's Apple Watch could feature a thermometer for fertility planning.
Along with the bump in screen real estate, the "Apple Watch Series 7" will also receive a series of other updates. For one, they'll feature a redesigned case with squared edges and faster processors.
Apple is expected to unveil its new "Apple Watch Series 7" models alongside an "iPhone 13" and other devices at a keynote event that could take place as soon as September.