Some Apple Watch Solo Loop users complain of tearing, breaks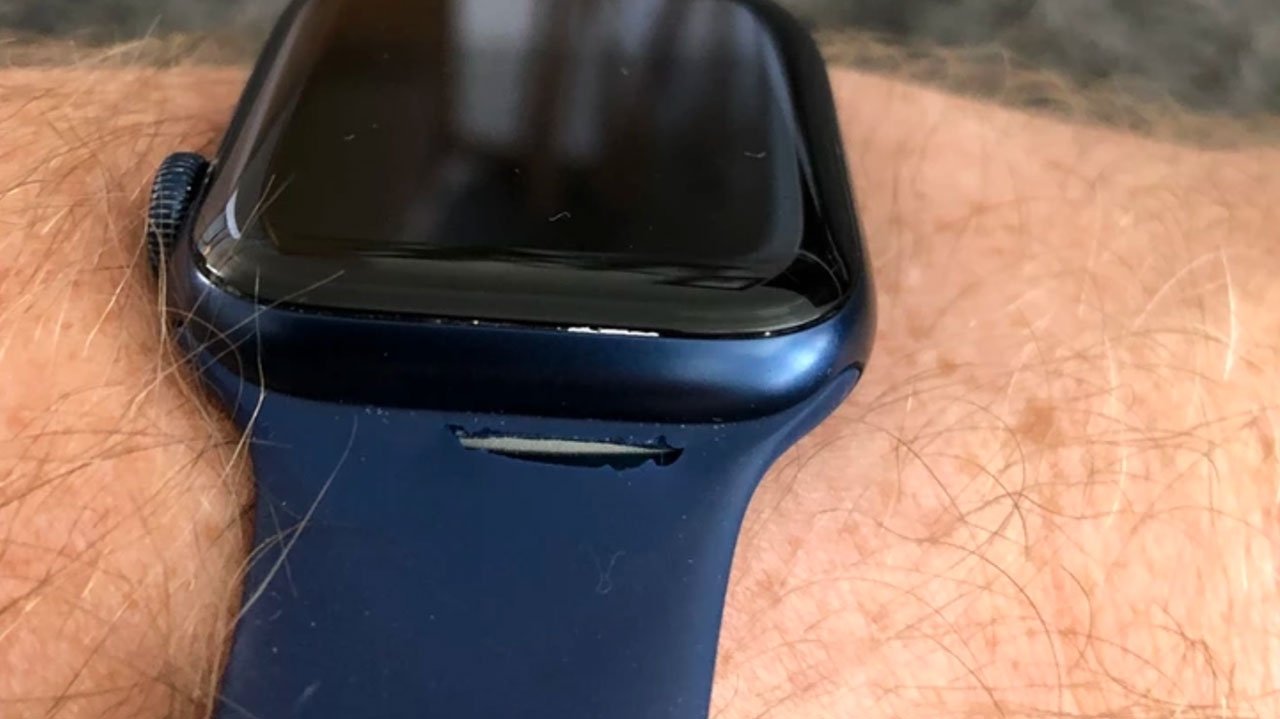 AppleInsider is supported by its audience and may earn commission as an Amazon Associate and affiliate partner on qualifying purchases. These affiliate partnerships do not influence our editorial content.
With "Apple Watch Series 7" expected to launch in the coming weeks, owners of current generation Watches who use Apple's Solo Loop are reporting issues with the liquid silicone accessory.
A handful of users are reporting less than desirable results in response to a Redditor's request for feedback on Apple's Solo Loop, a new-for-2020 band made from a specialized, stretchable silicone material that securely attaches Apple Watch to the wrist without a traditional closure
While most note the band does not "stretch out" over time, some are reporting cracks, "cuts," and tears in the $50 accessory.
"I loved the [S]olo [L]oop as it truly was the most comfortable band and was my daily. Unfortunately a micro tear developed and it finally ripped after about 10 months," said user "GPT96." "I would replace it but they're too expensive and the standard sport band, while not as comfortable, gets the job done."
As noted by 9to5Mac, which spotted the thread on Monday, Brazilian YouTube creator March Will experienced a similar issue in which his Solo Loop split in two.
Commenters on the Reddit thread claim some success in taking their damaged band in for replacement at Apple, but others simply accepted the loss and switched to another band.
Some users complained of stretching issues with the Braided Solo Loop, an alternative design that combines stretchable recycled yarn with silicone threads.
The reports arrive as Apple is expected to increase the dimensions of Apple Watch for the first time in three years. Leaks and rumors in August pointed to 41mm and 45mm Watch models, a 1mm bump over current designs. While some anticipate existing Watch bands and straps to be compatible with the next-generation device, at least one leaker reports otherwise.