Thinka debuts world's first Z-Wave hub for HomeKit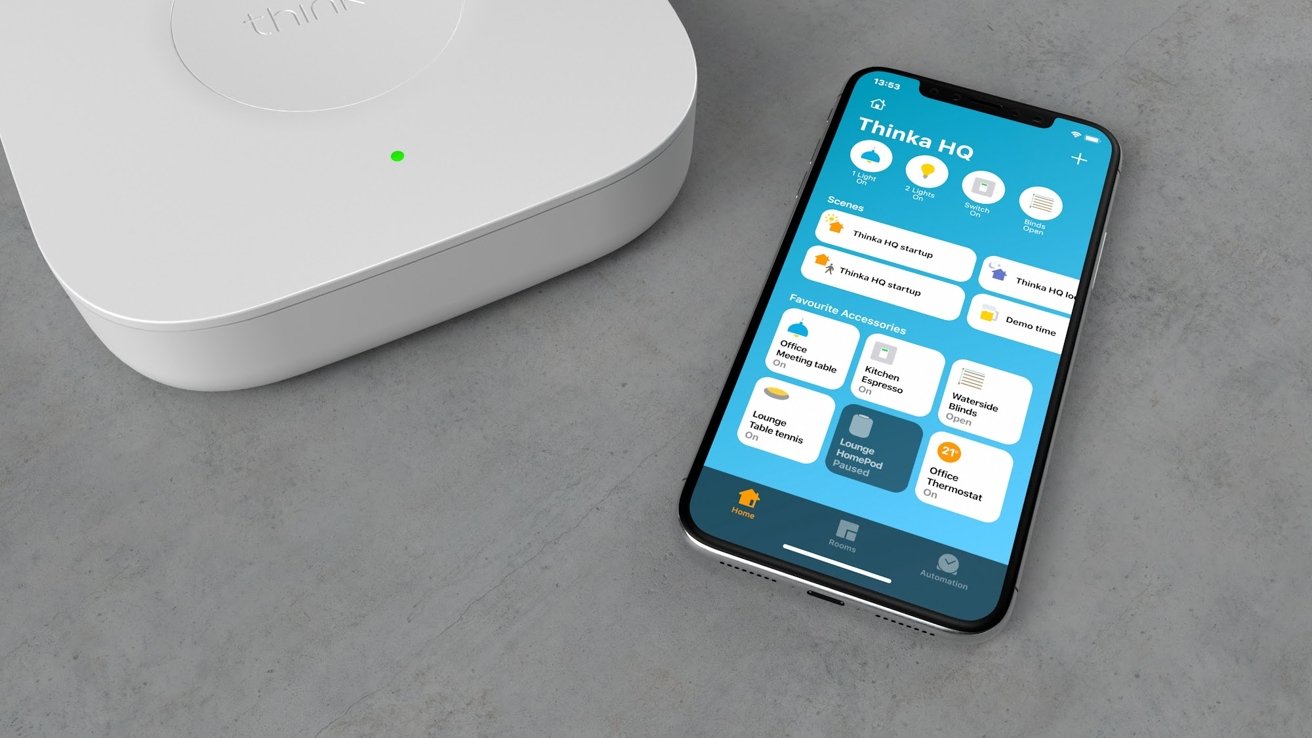 AppleInsider is supported by its audience and may earn commission as an Amazon Associate and affiliate partner on qualifying purchases. These affiliate partnerships do not influence our editorial content.
Thinka on Tuesday took the wraps off the first Z-Wave hub for HomeKit, bringing support for more than 3,300 new accessories to Apple's smart home platform.
The new Apple-certified Thinka Z-Wave is a simple hub that allows many Z-Wave accessories to work with HomeKit for the first time. This includes smart switches, thermostats, dimmers, doorbells, speakers, curtains, fans, dimmers and various sensors from over 600 different brands.
"90% of all HomeKit accessories are based on WiFi or Bluetooth, which, unlike the Z-wave protocol, are not optimized for home automation," said Thinka founder and CEO Michael Franken. "Z-Wave offers a full range of over 3,000 smart home products, so by unlocking Z-Wave for HomeKit, Thinka brings the best of two worlds together"
Unlike Wi-Fi and Bluetooth, Z-Wave was designed for smart home automation and has existed far longer than the emerging Thread standard. It is optimized for range and is extremely power efficient. Thinka touts Z-Wave as the protocol with the largest product range, and now those devices will work with HomeKit.
Prior to the Z-Wave hub, Thinka's first product was a KNX hub that works with HomeKit.
The Amsterdam-based company is launching the Thinka Z-Wave in Europe for 429 euros before coming to the United States next year.