iPhone 13 Pro will get 1TB option & new 'AirPods 3' will not replace AirPods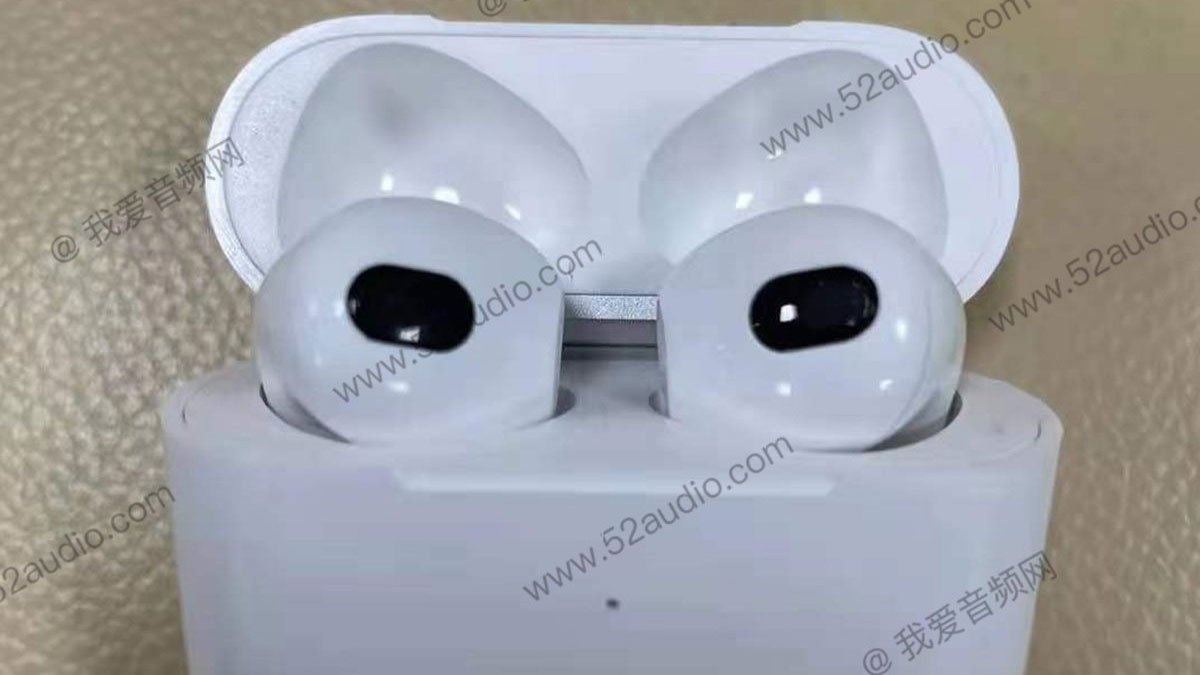 Apple analyst Ming-Chi Kuo has chimed in on what he expects to see during Tuesday's Apple Event, and is taking some stabs at pricing.
In a note to investors seen by AppleInsider, Kuo breaks down Tuesday's Apple event. He isn't forecasting anything that hasn't already been spoken about at some length, but he is detailing some of the specifics of the various products.
iPhone 13 and iPhone 13 Pro
Kuo is predicting the same general lineup of iPhone 13 devices as the iPhone 12. He is expecting an "iPhone 13 mini," "iPhone 13," "iPhone 13 Pro," and "iPhone 13 Pro Max."
Storage expected starts at 128GB for the "iPhone 13 Pro" lineup, and extends to 1TB on the high end. He isn't predicting a 1TB option on the "iPhone 13 mini," nor on the "iPhone 13." Commensurate with the higher capacities, Kuo is also expecting higher pricing.
Despite the price increases, Kuo is expecting to see year-over-year growth in "iPhone 13" shipments, versus the iPhone 12 because of market factors and spec upgrades. This may be challenged somewhat by component shortages — but Kuo isn't expecting shortages to impact overall "iPhone 13" shipments in 2021 versus what Apple shipped in 2020 during the same time period for the iPhone 12 lineup.
Kuo doesn't mention in his predictions that the iPhone 12 lineup debuted almost a month later than the 2021 "iPhone 13" lineup, however.
Apple Watch Series 7
Repeating a previous statement, Kuo believes that the quality issues that Apple was seeing in its first batch of Apple Watch screen orders has been rectified. However, this is pushing back the timetable of mass production a bit, until late September.
Kuo is still expecting the "Apple Watch Series 7" to debut at the event. He also says that Luxshare is "aggressively duplicating production lines," which will result in a significant improvement in Apple Watch availability in mid to late October.
The analyst still forecasts "Apple Watch Series 7" shipments of between 14 million and 16 million units in 2021, with total Watch shipments soaring to between 40 million and 45 million units.
AirPods 3
As he has said before, Kuo is expecting continued manufacture of the current AirPods. Most of his speculation for Sunday's note is about pricing bands.
Kuo has two scenarios. His first prediction is that the "AirPods 3" pricing will be higher than AirPods 2, with the current generation remaining at the same price point. Alternatively, he suggests that the pricing for AirPods 3 may be the same as the current AirPods, with the latter getting a cut.
Kuo isn't expecting AirPods shipment volumes to grow in the fourth quarter of 2021. However, he is expecting a growth of up to 15% in the first calendar quarter of 2022, mostly on the strength of the new model.