Pro Res Video not arriving on iPhone 13 Pro at launch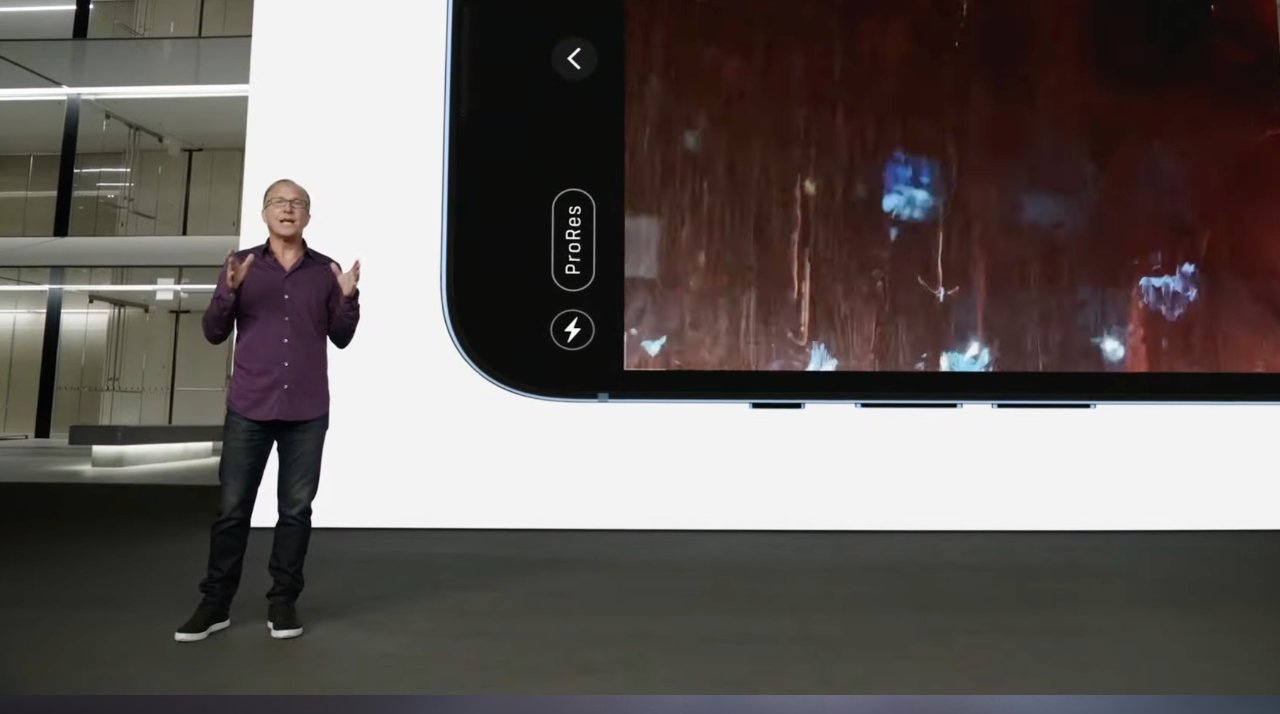 AppleInsider may earn an affiliate commission on purchases made through links on our site.
Apple's end-to-end ProRes video workflow will not be available at the launch of the iPhone 13 Pro, but is now officially listed as coming soon.
One of the features that Apple championed as being only possible on an iPhone, will be possible soon. The iPhone 13 Pro and iPhone 13 Pro Max will be able to not only shoot video in ProRes, but also edit and deliver it.
During the launch event, Apple's senior vice president of worldwide marketing, Greg Joswiak, said this means the iPhone 13 Pro provides a complete, end-to-end professional, broadcast-quality workflow.
Joswiak did also say that the feature would not be enabled when the iPhone 13 Pro first ships. However, Apple's iPhone 13 Pro page now lists it as "coming soon."
It's not the first time that Apple has had to introduce a camera-related feature after launch. In 2018, certain bokeh features of the iPhone XS were similarly announced as "coming soon."