iPhone 13's Cinematic mode shown off in music video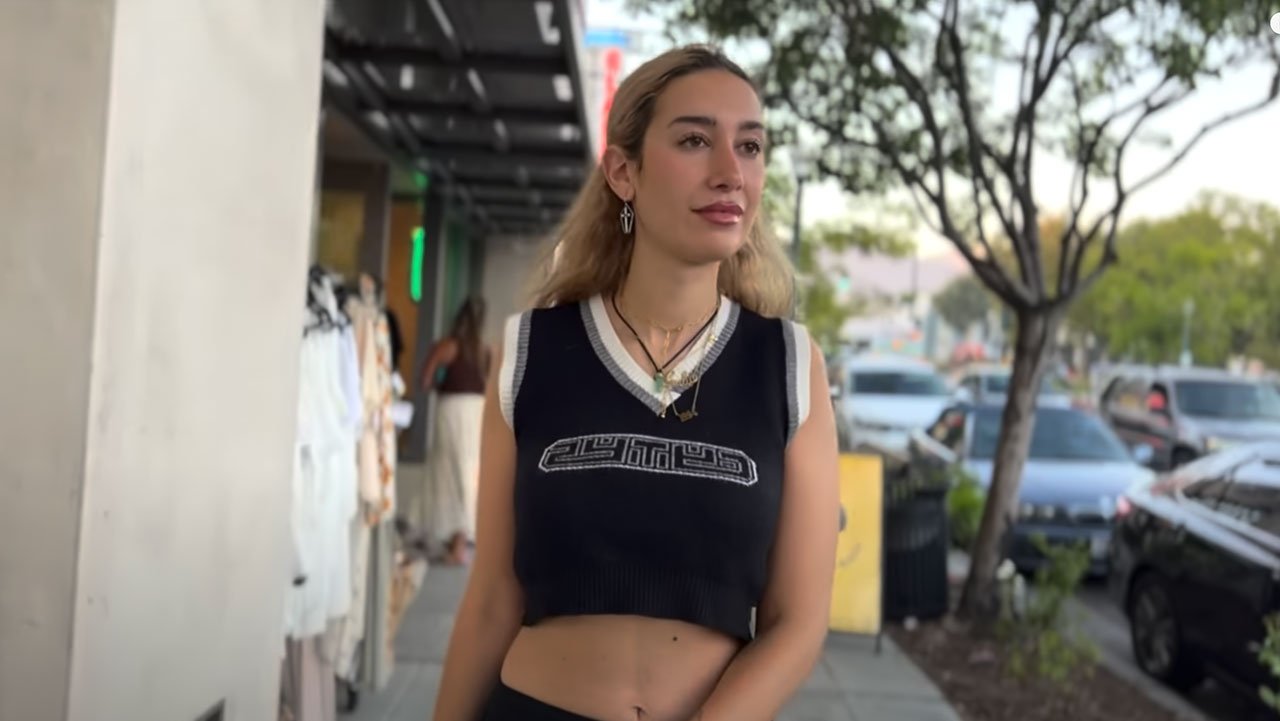 A pair of music videos shot on iPhone 13 offer a glimpse at the handset's filmmaking prowess, with both shorts focusing on Apple's new Cinematic mode.
Ahead of Friday's iPhone 13 release, YouTuber Jonathan Morrison this week paired with Julia Wolf and Ariel View to shoot music videos that test the handset's Cinematic mode capabilities, among other features.
Posted to Morrison's "Jonathan & Friends" channel on Monday, "Falling in Love" follows Wolf as she sings her track while strolling through the streets of Claremont, Calif. Interspersed throughout the video are behind-the-scenes style shots showing Morrison filming Wolf with an iPhone 13.
A good portion of the clip is captured with Cinematic mode, a new-for-2021 feature that automatically blurs the background of video footage.
Available on all iPhone 13 and iPhone 13 Pro models, Cinematic mode mimics professional videography techniques by adding on-the-fly depth of field effects to recognized subjects. Software algorithms are used to detect and focus on people, pets and objects, which are made to stand out against blurred backgrounds.
Cinematic mode can also rack focus depending on information gathered about a scene. The feature is capable of anticipating when another subject enters the frame, for example, and can detect when someone turns away from the camera. Importantly, focus can be manually adjusted in post when using Apple software like iMovie and Final Cut Pro.
As noted in early iPhone 13 reviews, Cinematic mode is restricted to 1080p at 30 frames per second, limiting its appeal to serious videographers.
The effect is rather convincing in "Falling in Love," with a reasonably authentic bokeh applied to cars, shops and buildings as Wolf walks past. Cinematic mode begins to fall down in dimly-lit scenes, however, with noticeable artifacts and blending issues appearing around Wolf's head and hair.
Morrison's second video, a cover of Ed Sheeran's "Shivers" performed by View, highlights the lowlight problems.
The video features musicians performing in the middle of a street against the backdrop of a setting sun. A tough scene to capture even under normal circumstances, Cinematic mode is sometimes unable to find focus. It appears that the feature is having difficulty delineating borders in the low contrast lighting, an issue that seems to prompt a modification of the system's blur parameters. The result is a fuzzy halo around View's silhouette.
That said, the video's dynamic range is impressive thanks to support for Dolby Vision grading.
Daring Fireball's John Gruber highlighted Morrison's work earlier today.
Beyond Cinematic mode, iPhone 13 packs in a suite of new hardware and software camera features including better sensors and lenses, enhanced image stabilization, improved Night Mode capabilities, Photographic Styles and, for "Pro" models, ProRes codec support. Earlier on Wednesday, photographer Austin Mann touted iPhone 13 Pro's macro feature — enabled through the ultra wide lens — as a selling point for the handset.