UnitedHealthcare offers members free year of Apple Fitness+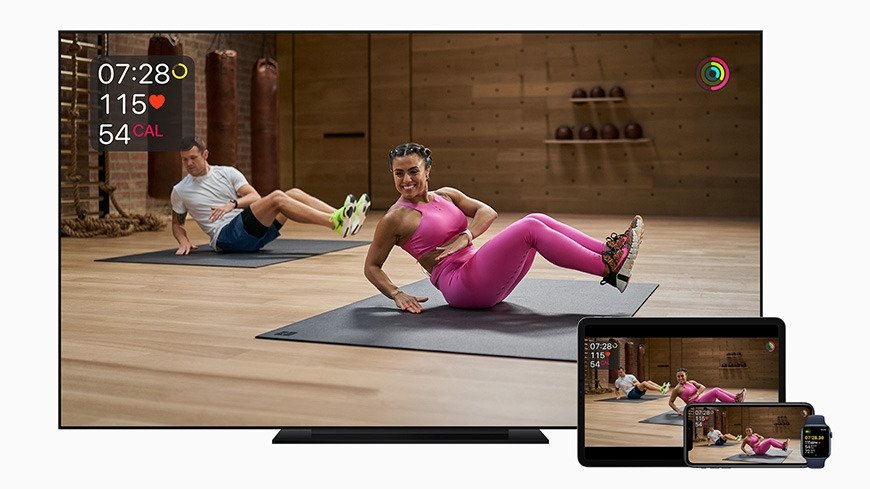 Health insurance provider UnitedHealthcare on Thursday announced a new initiative that will provide fully insured members with a 12-month subscription to Apple Fitness+ at no extra cost.
UnitedHealthcare members in most U.S. states who own an Apple Watch will be able to access Apple Fitness+ through a free one-year subscription starting Nov. 1, the company said in a press release.
Additionally, employers with self-funded health plans will be able to buy an "Apple Fitness Bundle" that consists of a 12-month Apple Fitness+ subscription and a $25 Apple Gift Card. The bundle is expected to be made available sometime next year.
Rebecca Madsen, UnitedHealthcare's chief consumer officer, in a statement said the Apple Fitness+ program is part of a wider effort to "help people engage in their well-being and get and stay healthier." The initiative is the first to offer such access to Apple's fitness product, Madsen said.
"We are very excited to work with UnitedHealthcare to bring this offer for Apple Fitness+ to millions of people who are looking to get and stay motivated to live a healthier lifestyle," said Jay Blahnik, Apple's senior director of Fitness Technologies. "With our welcoming trainer team that lead a variety of workouts fueled by music that will keep you going from start to finish, the new guided Meditations coming next week, and the metrics from your Apple Watch right on the screen, Fitness+ has many ways to keep you active no matter where you are on your fitness journey."
UnitedHealthcare first integrated Apple Watch into its insurance strategy in March 2018 when it rolled out the Motion program, offering users the chance to deduct $1,000 per year from their insurance premiums if they meet certain fitness goals. The company expanded on the plan later that year when it introduced an option to receive an Apple Watch Series 3 for free.
On Thursday, UnitedHealthcare announced a new Motion feature that allows enrollees to put earned incentives toward an Apple Fitness+ monthly subscription.
Introduced in 2020, Apple Fitness+ combines guided fitness videos with Apple Watch sensor data for a holistic workout experience. Apple last week announced the service will expand to 15 new countries by the end of 2021.