iPhone 13 Pro teardown reveals massive battery, beefier camera array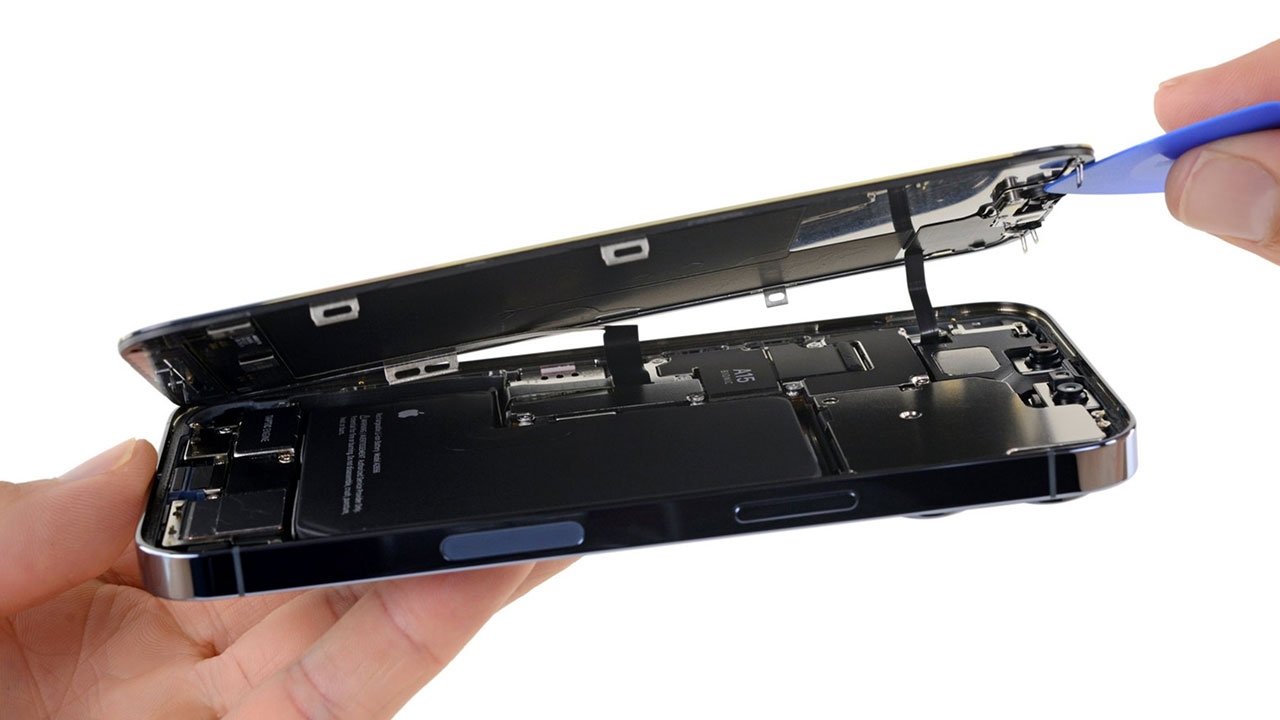 AppleInsider may earn an affiliate commission on purchases made through links on our site.
Repair specialist iFixit has conducted its customary teardown of Apple's iPhone 13 Pro, with an initial report highlighting the handset's massive battery, revamped TrueDepth camera and minor tweaks to the phone's internal layout.
Like the iPhone 13, and many previous models, iPhone 13 Pro is sealed with adhesive and its display cables are once again disposed on the left side of the chassis. Those cables attach to a stubby logic board that has been shifted up in the case to accommodate an L-shaped battery, a design borrowed from the iPhone 12 Pro Max.
The 3,095mAh cell is rated at 11.97 watt-hours with a measured capacity of 12.11Wh, according to iFixit. That compares to a 10.78Wh battery found in last year's iPhone 12 Pro. The repair specialist notes iPhone 13 Pro's battery can be swapped, but doing so will trigger a notification warning against the use of ersatz parts.
To reduce the size of iPhone's "notch," this year's TrueDepth array features a compact design that combines the flood illuminator and dot projector into a single module positioned between the front-facing color and IR cameras. In a change from 2020, Apple installed iPhone's ear speaker in its case instead of attaching the part to the handset's display. The speaker shape shifts from a rectangle to a square, though the change is unlikely to affect audio quality.
On the back, iPhone 13 Pro's triple-camera array is larger than that of the iPhone 12 Pro, likely to account for a bigger and better wide angle shooter, new telephoto lenser with 3x optical zoom and faster ultra-wide module with autofocus.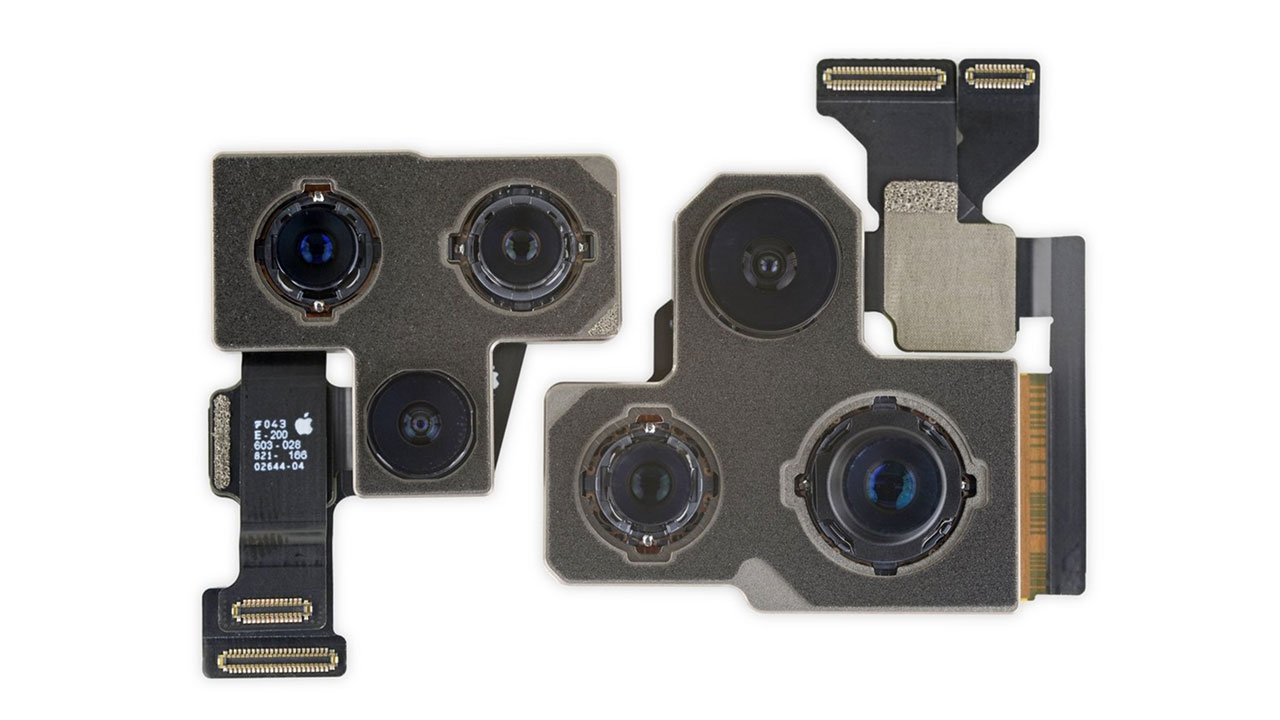 A closer look at the logic board and nearby internals reveals a combination digitizer and display cable, which joins a redesigned sensor cable. In previous iPhones, the digitizer and display cables were individual parts that required separate connectors. This year's iPhone also includes labeling on the A15 Bionic processor's shielding.
Finally, the Taptic Engine in iPhone 13 Pro appears smaller than iPhone 12 Pro, but iFixit measured the haptic feedback device at 6.3 grams and 869.4 mm3. That compares to 4.8 grams and 764.27 mm3 on the 12 Pro.
A more comprehensive report that includes an investigation of the TrueDepth sensor, logic board and part swapping is expected in the coming days.
Earlier today, teardowns of iPhone 13 and iPhone 13 mini by German firm Kaputt.de revealed larger batteries and major component redesigns like diagonally-situated rear-facing camera modules and a smaller Taptic Engine.