iPhone 13, iPhone 12, or iPhone SE: which iPhone model to buy at every price point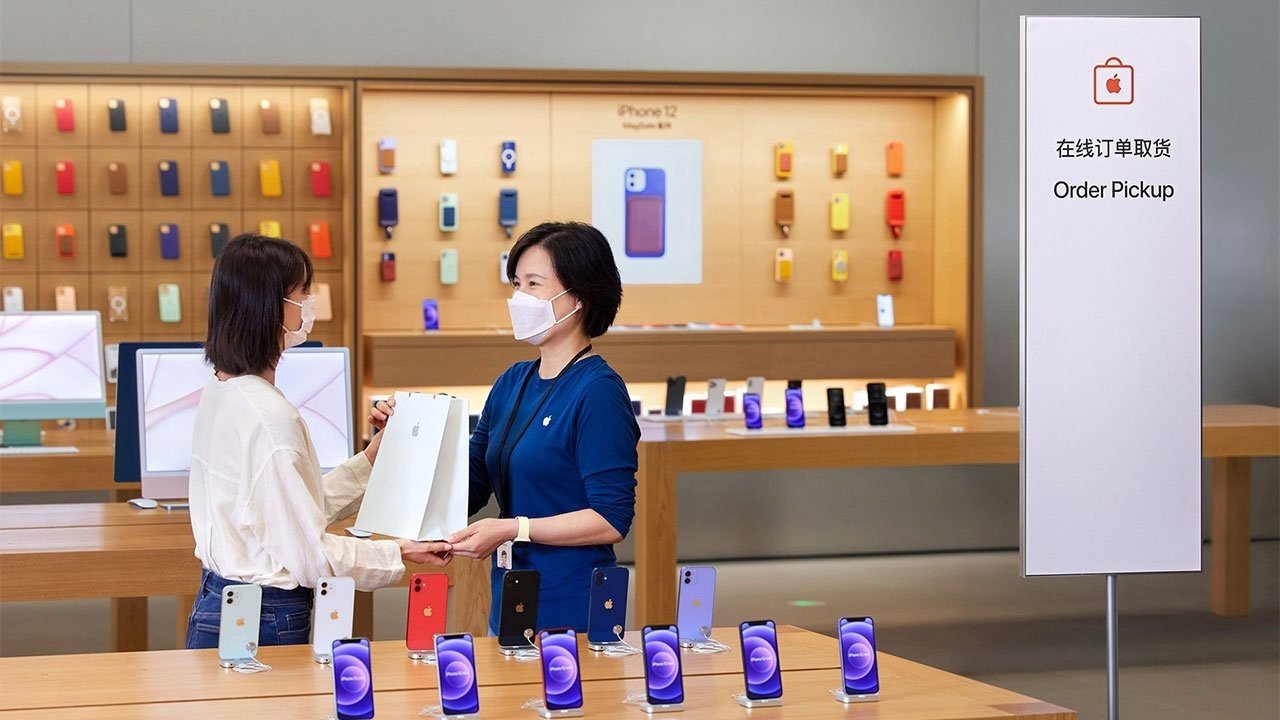 As Apple updates its iPhone catalog, many users will be trying to work out what kind of iPhone they can afford. Here's what iPhone you should think about getting at your budget.
Each year, the launch of new iPhone models have Apple updating its product range, removing older models as they get replaced with the latest and greatest versions. It's not just a case of Apple removing the oldest models, as the company does a pretty good job at making iPhones available across many different price points.
With the breadth of choice available, there are many price levels where multiple iPhones can be acquired. Users may want to trade off storage in favor of newer or better features on a more recent model, for example.
If you know how much you want to spend but not what you should get, this guide will hopefully give you more of a clue for where to put your money.
Overall iPhone price range
Apple's iPhone range covers a wide array of price points, giving most customers with a bit of spare cash something to buy. For 2021, the price range is even more expansive than ever.
The entire range starts from $399 for the iPhone SE, rising up to the highest value of $1,599 for the biggest-capacity iPhone 13 Pro Max. This gives a difference of $1,200 between the cheapest and most expensive models on sale in fall 2021, up from the $1,000 difference in 2020.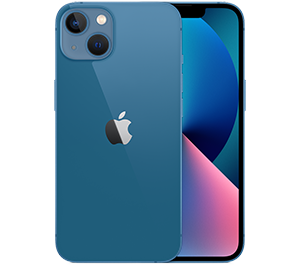 iPhone 13
---
Apple's iPhone 13 features a ceramic shield front, Super Retina XDR display with True Tone and an A15 Bionic chip.
Arguably, the main reason for the extended range is Apple's decision to include more storage capacity in its premium models. Without the 1TB option, it would still be a $1,000 price difference between the cheapest and most expensive.
As Apple sells multiple devices from different generations through its online store and physical retail outlets, it can be selective in its offering without providing too much overlap.
For example, with the introduction of the iPhone 13 Pro line, Apple removed the iPhone 12 Pro models but kept the iPhone 12 around. The change covers more price points than getting rid of the iPhone 12 line entirely, without confusing consumers by having two different Pro device generations on sale.
As the chart shows, there are only two price point ranges where there are three smartphone models to choose from. The remaining price points either have only one or two models at a particular value, though admittedly, there are two empty gaps in the low end of the range.
Apple has given consumers the ability to spend as much or as little as they want, as an iPhone will most likely be available at their selected price point. There's a bit of wiggle room for decision-making, but it's all about price point coverage.
Storage pricing
Some of the bars in the first chart are longer than others because of the number of capacity options Apple provides for a particular model. In 2021, the number of options has risen from four to five, with 1TB accompanying 64GB, 128GB, 256GB, and the previous highest, 512GB.
At the low end, the range is narrower and starts smaller, with 64GB as the minimum value and 128GB as the maximum for the iPhone SE and iPhone 11. The iPhone 12 and mini add 256GB into the mix, giving three options to choose from.
By 2021, Apple decided that storage was an important issue for consumers, so it shifted the starting point up to 128GB. While all iPhone 13 versions have 256GB and 512GB capacities, the iPhone 13 Pro and Pro Max also have 1TB options, the biggest storage capacity available on an iPhone.
Naturally, with higher storage capacities, the cost to consumers goes up as well. Handily, Apple has made the price increases for each step the same, regardless of model.
Going from 64GB to 128GB will cost an extra $50 while doing the same from 128GB to 256GB is another $100. The pattern continues with the 256GB to 512GB step, with the price increase doubling again to $200.
For the 512GB to 1TB jump, Apple freezes the cost of increasing storage at $200, rather than doubling one more time. On the Apple scale of storage capacity pricing, that's actually pretty decent, provided you can afford it.
To consumers, the storage pricing provides a dilemma when overlapping between two models at a particular price point. You could go for the next model up for the same cost as a storage upgrade, but you could end up with less storage than you need.
Arguably, that's less of a problem in 2021 for the iPhone 13, given they all start at 128GB. But, as we all know deep down in our hearts, we will use up any and all excess capacity with relative ease.
The tradeoff between features and storage is sadly still a thing to consider. It's improved on previous years, but it's still something to bear in mind.
$550 or less - iPhone SE or iPhone 11
On the wallet-friendly end of the iPhone spectrum, there's a fairly limited choice available, and in two ways. First, you have two models to choose from: The iPhone SE, or the iPhone 11.
The absolute cheapest iPhone is the iPhone SE, which costs $399 for 64GB or $449 for 128GB of storage. For that money, you have a 4.7-inch screen with Touch ID, the A13 Bionic processor, and one 12-megapixel camera on the back.
For a mere $100 more, you can get an iPhone 11 with the same storage capacity. For that money, you get something closer to a modern-day iPhone, complete with Face ID, dual rear cameras, an upgrade from 1080p video to 4K, and a higher-resolution 6.1-inch display.
If $550 was available for spending, it makes sense to opt for the iPhone 11 with the 128GB of storage, as $100 for those features is fantastic value.
However, if price is more of a factor for you, then it's simple to say to get the most expensive iPhone you can afford from the two, taking into account storage capacities.
Sure, suppose you only have $500 available and have to choose between a 128GB iPhone SE or the 64GB iPhone 11. In that case, it's a more challenging decision, especially with so little storage capacity available to use.
You may be better served in the long run by going for the iPhone 11 in that particular case, but it would be miles better if you could muster the last $50 you need to go to 128GB.
Do bear in mind that at this level, you will have to live with LTE as the fastest cellular connectivity, and you'll have to pay more to get 5G with the iPhone 12 and newer.
Given that carriers are still rolling out their 5G networks and that the headline high speeds are only really possible in select areas with mmWave and under ideal conditions, you're probably not going to miss out on much for a while yet.
$600 to $950 - iPhone 12 mini, iPhone 12, iPhone 13 mini, or iPhone 13
Going from $600 to under $1,000, things start to get a bit tougher. At the low end of the mid-range scale, you have the iPhone 12 mini, which practically covers everything up to $750 with its 256GB highest capacity.
At $700, you have to choose between an iPhone 12 mini with 128GB, an iPhone 12 with 64GB of storage, or an iPhone 13 mini with 128GB. At this juncture and higher, there's not much incentive to consider the iPhone 12 mini anymore.
The real concern here is whether you should go for the bigger-screened iPhone 12 or the higher-performance and higher capacity, but smaller, iPhone 13 mini. Here, the remaining feature improvements and the capacity outweigh the screen, making the iPhone 13 mini the better purchase.
Moving to $800, the choice is whether you should stump up for the 128GB iPhone 13 or the 256GB iPhone 13 mini. While storage beats screen size when capacities are lower and matter more, at higher levels, it's harder to justify going for the storage increase over other features.
Unless you have incredibly high local storage needs that cannot be solved by using cloud storage services or offloading to another device, you're probably better off getting the more fully-featured iPhone 13.
$1,000 or more - iPhone 13, iPhone 13 Pro, or iPhone 13 Pro Max
At the premium end of the range, anyone willing to spend $1,000 or more on an iPhone will initially have to decide between going for the iPhone 13 at the higher end of the storage range, or going for a lower capacity but moving up to the iPhone 13 Pro.
We are talking about devices with the same screens, except the Pro has Pro Motion this time around, as well as more battery life and an all-important extra GPU core in the A15 Bionic.
The camera is probably the biggest thing to consider, as you have three on the back of the Pro versus two on the standard model. There's also ProRAW support, ProRES video recording, and LiDAR for AR applications and improved photography.
At $1,000, you're basically choosing between the camera trio and LiDAR in the 128GB Pro or the dual-camera 256GB standard.
If it were a choice between 64GB and 128GB, it would be more of an incentive to go for the better storage capacity. It's not as much of a factor with the overall higher capacities, so the features of the Pro win out here.
It's a similar story at $1,100, with the 512GB Standard, the 256GB Pro, or the 128GB Pro Max with that much bigger display. Again, capacity isn't a massive issue here, so the Pro Max seems like the best option.
That is, unless you don't want the giant 6.7-inch display, in which case there's no issue with going for the higher-capacity Pro.
Going to $1,200 and beyond, the question becomes whether you would prefer the bigger display or more storage capacity. As the price increases, the pull of capacity weakens, especially as you get close to the 1TB variants.
At $1,400, with both models at 512GB, it's pretty obvious which one to go for. With the 512GB Pro Max or 1TB Pro choice at $1,500, there is the factor of bragging rights for carrying around an iPhone with that much storage, but unless you're using it to record 4K video all the time, you're probably better served with the Pro Max.
Storage vs Features
As we have repeatedly pointed out, except for the cheapest models, the decision essentially boils down to whether you should go for a higher-capacity model or one with a lower capacity but more features.
In previous generations, the question was more manageable, as storage was at a premium. Ranges started with 32GB of storage, and in earlier years, even less, which can become quite a problem.
As time marched on, consumer storage needs grew, but so did device storage itself. The worry of having enough storage to get by became less of an issue in later generations.
We're now at a point where Apple's current-generation models have 128GB as their base capacities, an amount that some earlier versions considered as the highest capacity on offer at the time of their release.
Storage constraints are less of a problem, and as Apple cycles out older models for newer ones, it will be further minimized.
To further stress this point, remember that cloud storage services are available, which can be used in tandem with Wi-Fi or the ample data allowances currently offered by carriers.
If you're finding storage a little tight, that's one workaround for the problem.
Funding options
Everything discussed above is based on the price of iPhones bought from Apple directly. Naturally, not everyone has the luxury of having readily available funds on hand to buy one, but some do.
There is always the option of trading in your current device and using the funds from that towards your new iPhone. If you intended to keep your old iPhone or pass it on to someone else, remember that trading it in could provide enough extra cash to upgrade a storage level, or go to a newer iPhone model entirely.