United Airlines now accepts Apple Health COVID vaccination records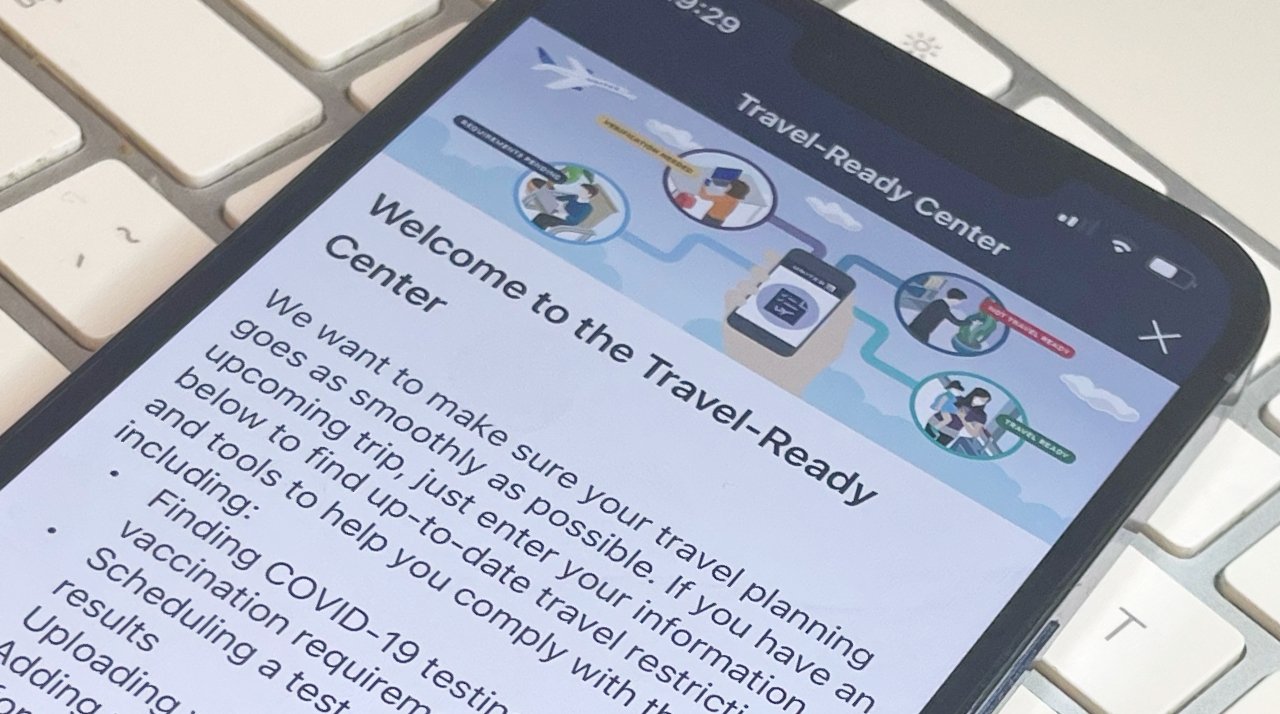 Apple users flying United Airlines can show their Apple Health documentation, within Apple Wallet, to speed up sharing verified vaccination details before travelling.
The United Airlines "Travel-Ready Center" is the company's attempt to streamline booking flights, boarding safely, and travelling with the airline. It's an attempt to speed up the process and cut down on inconvenience for both passengers and airport ground staff, plus it now includes Apple Health.
United's book service online, and in the airline's app, takes customers through specific steps which have included a "complete your requirements" stage. This is where users can now submit their vaccination records directly from Apple Health.
"Share your SMART Health Card," says the app. "If you've added a SMART Health Card for your COVID-19 vaccination to the Apple Health app, share the record to skip agent review."
People who don't use Apple Health still have the option to upload test paperwork, or vaccination document. These are then manually reviewed by a United Airlines agent.