If you want an Apple Watch before Christmas, order it now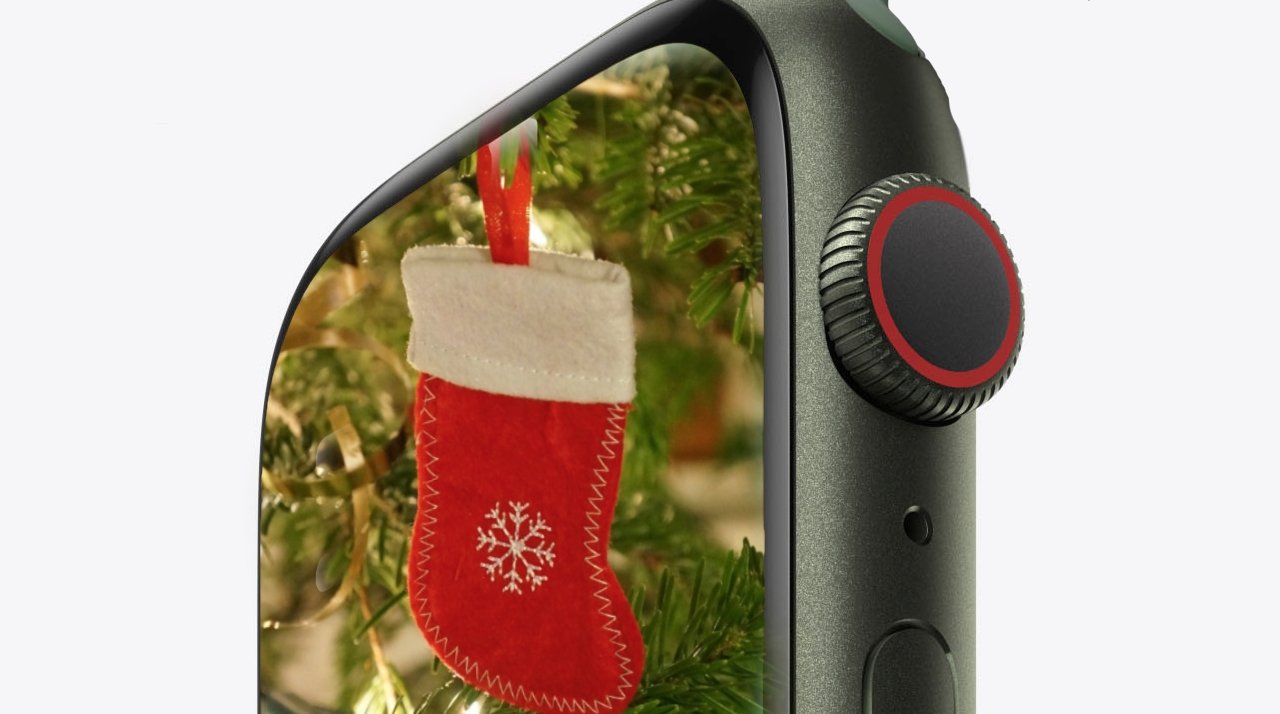 AppleInsider may earn an affiliate commission on purchases made through links on our site.
Unusually heavy supply constraints mean that no new Apple Watch Series 7 orders will arrive before November, and some list a wait time of up to December 22.
Apple Watch Series 7 preorders began on October 8, but were so soon selling out that the initial October 15 delivery date slipped back almost instantly. Typically, initial high demand should be lessening, but this year the supply problems only appear to be getting worse.
For once, that also includes stocks in Apple's retail stores. Traditionally, even if an item sells out online during its preorder period, a supply will be available in Apple Stores.
Officially, Apple Stores began stocking the Apple Watch Series 7 on October 15, as online preorders were starting to deliver. But AppleInsider has found that store supplies are extraordinarily limited.
Apple Watch is sold in so many configurations of edition, material, color, and band, that it's not possible to monitor every option. Plus, Apple has almost certainly chosen to concentrate it supplies in specific stores, just as it kept the 2018 Mac Pro on show in only selected cities.
Consequently, it is conceivable that some given configurations may have earlier delivery dates than most. And it is conceivable that some Apple retail stores will have stock.
It's also just now very, very unlikely.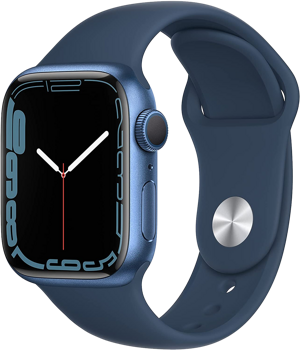 Apple Watch Series 7
---
The Apple Watch Series 7 has an Always-on Retina display with nearly 20% more screen area than the Series 6 and the most crack-resistant front crystal yet on an Apple Watch.
Current Apple Watch delivery times
At time of writing, typically popular Apple Watch configurations were listed as being delivered in ranges with the earliest being the 41mm Aluminium GPS or Cellular models, which should arrive November 2 through November 4. Amazon, however, lists many of the models as in stock soon.
The 45mm version of that Aluminium GPS is now showing as November 23 through December 1. And the 45mm Aluminium GPS + Cellular is listed as December 1 through December 8. Your best bet may be to order from Amazon, as the retailer expects the 45mm models to ship soon.
Those two date ranges, the ones starting November 23 and December 1, are currently the most common — but only fractionally. Some Watch configurations are already showing a delivery date of December 9 through December 22.
That includes Watches such as the 41mm Hermes Nylon, 41mm Hermes Leather, and 45mm Hermes Nylon. The 45mm Hermes Leather has no date at all, it is simply listed as "unavailable."
Generally, the 41mm models are shipping sooner than the 45mm ones across the range. And there is an unusually early November 15 through November 22 for the 41mm Stainless Steel (GPS + Cellular), with a Milanese Loop band.
The 45mm version of that is listed as arriving November 22 through November 30.
And of all the Watches AppleInsider tracked, the sole ones that could be picked up in store were the two Stainless Steel (GPS + Cellular) with Milanese Loop.
Apple does tend to deliver items toward the start of the date range it quotes. It's far from a universal rule, but it often happens. This is, of course, cold comfort to folks that ordered on the first Apple Watch Series 7 preorder day, and have found delivery dates slipping into November.
With the most optimistic delivery dates, then, the fastest a user ordering online today can get an Apple Watch is just over two weeks. The most common wait is five weeks and four days. And the slowest, at time of writing, is a day short of eight weeks.