New MacBook Pros chargeable via MagSafe 3 or Thunderbolt 4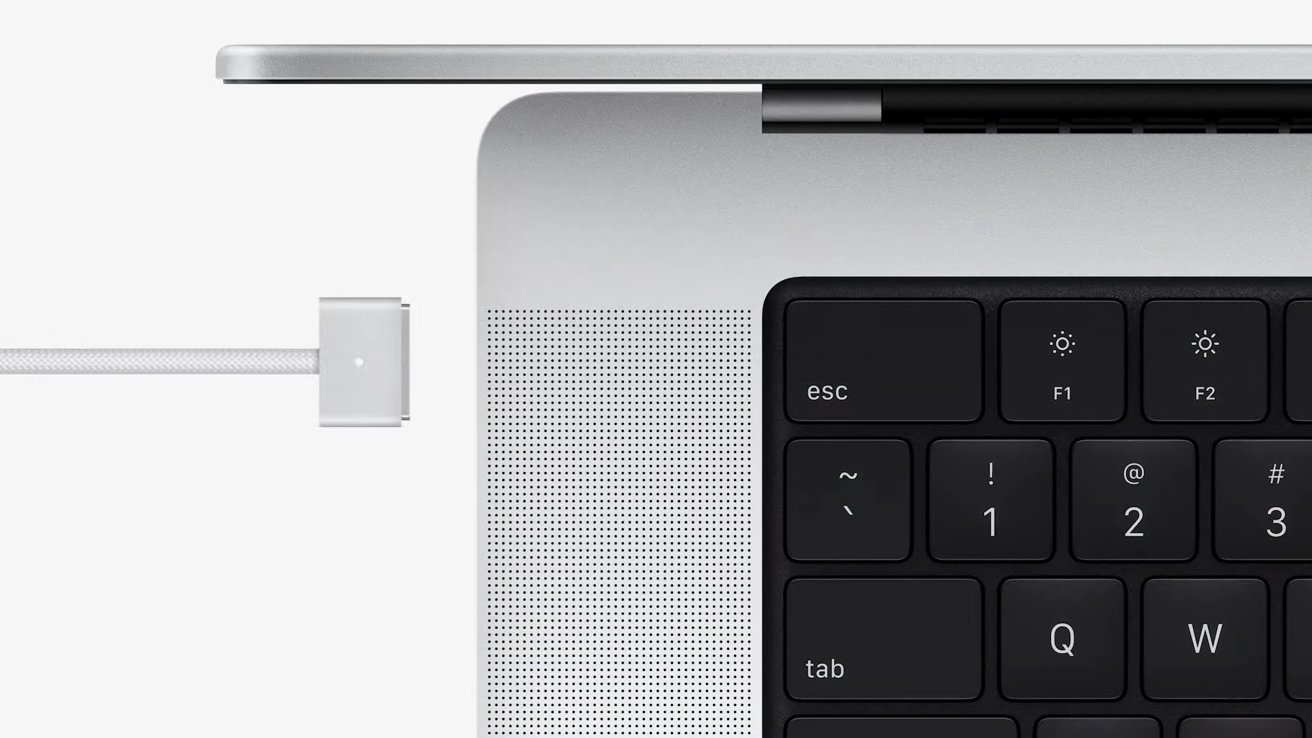 Apple's new 16-inch MacBook Pro and 14-inch MacBook Pro models feature multiple ways to charge, including MagSafe 3 or the trio of Thunderbolt 4 ports.
The new MacBook Pro models feature the return of a MagSafe-style charger. The new MagSafe 3 connector is designed to deliver more power into a system, Apple says. And, of course, it connects magnetically, reducing the trip hazard.
However, unlike previous MagSafe-equipped Macs, the new MacBook Pro models can also charge via Thunderbolt 4. There's a total of three Thunderbolt 4 ports on the new machines.
The new MacBook Pro models come with a 67W USB-C power adapter for the eight-core M1 Pro and a 96W USB-C power adapter for the 10-core M1 Pro or M1 Max. They'll also ship with a braided USB-C to MagSafe cable, though users will be able to purchase a new one for $49.
Apple has yet to reveal charging differences between Thunderbolt 4 and MagSafe 3. However, at its Unleashed event Monday, Apple said that the new MacBook Pro models will support a Fast Charge feature that can deliver up to 50% battery life in just 30 minutes.
The new M1 Pro and M1 Max systems also deliver similar performance while on battery as they offer when plugged in, Apple said.