Apple's iPhone 13 camera ambitions balance power and simplicity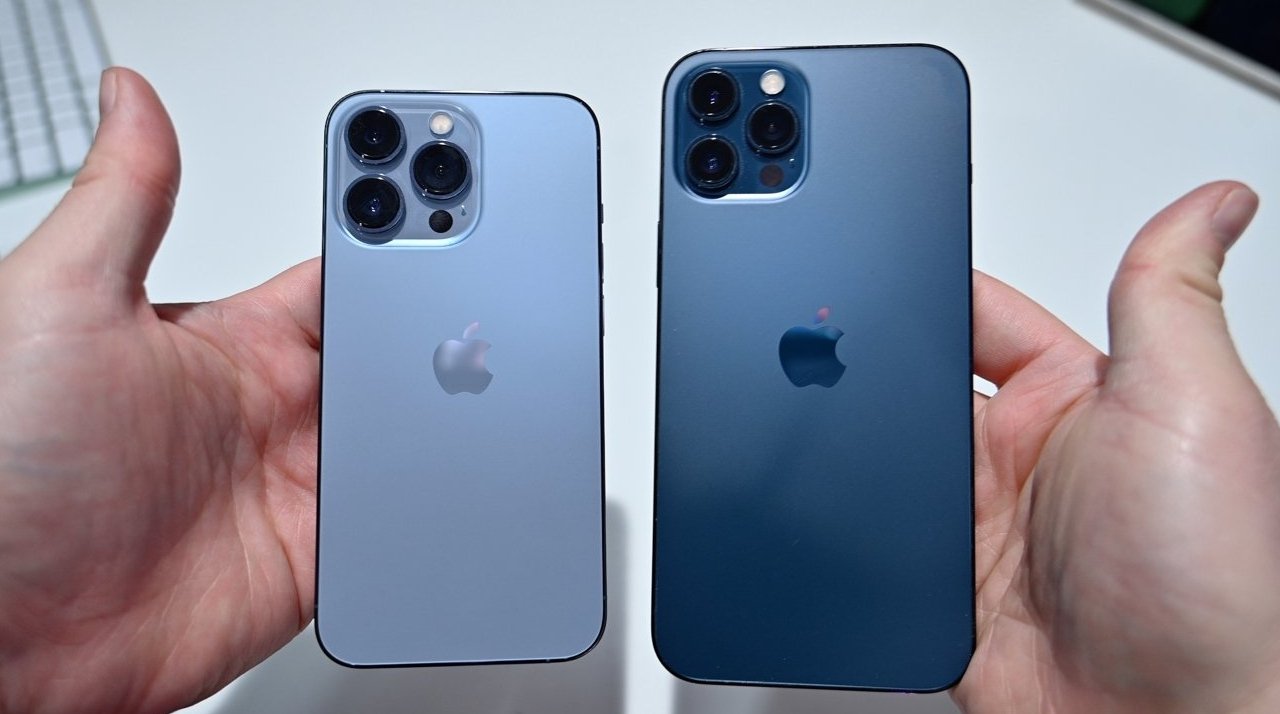 AppleInsider is supported by its audience and may earn commission as an Amazon Associate and affiliate partner on qualifying purchases. These affiliate partnerships do not influence our editorial content.
The heads of Apple's iPhone 13 camera engineering teams have revealed how they strive for ever greater functionality, but also great ease of use.
The iPhone 13 has had rave reviews from professional photographers, and is being used by amateur ones in their everyday work. Now as the phone is released in Brazil, the heads of its 800-strong engineering teams have given an interview to a local publication, about just how the power and simplicity ambition is worked on.
"If we look at a current professional camera it will have a super complicated menu, with buttons, modes, dials," Jon McCormack, vice president of camera software engineering, told Exame, (in translation). "All these things take you out of the moment."
"The way we see it, the camera is something that fits into your life and gives you the ability to take small pieces of it, put it in a bottle and share it with someone or yourself in the future," he continued.
"You just take your camera, point at what you want to photograph and everything happens, the background blurs, the focus changes," he says. "Our north star is the belief that everyone has a story to tell and our job is to give them the tools to tell that story."
McCormack says that this effort applies now to video, as well as still photography.
"[However, video] segmentation is so much more complex," he told the publication. "You need to capture the depth of a scene in real time in each of the frames, something we've achieved with the A15 Bionic's neural computation."
Exame also spoke with Graham Townsend, Apple's vice president of hardware engineering for cameras, who talked about how software and hardware teams work together.
"Hardware is the foundation, it's about capturing the greatest amount of information," said Townsend. "We need to think about how the software will use this information going forward and this is part of that cooperation."
According to Louis Dudley, iPhone product manager, the teams are students of photography, and that it is always the needs of photographers that is forefront in their planning.
"We study photography, we study cinema," said Dudley. "We understand the tools these people use in their daily work and look at why these tools exist and why they matter and what kind of experience they can bring to our consumers in a unique way."
The three heads of engineering all talked to the publication about how they see people being able to use photograph features is of paramount importance.
"We can look back over 100 years of photography and cinematography history and understand how photographers and filmmakers have used the tools available to create great images and movies," said McCormack. "The question we ask ourselves is how can we bring this to everyone."
The iPhone 13 range goes on sale in Brazil on October 22. Separately, the Brazilian consumer regulator says it intends to again fine Apple for not including a charger.