New MacBook Pro chips deliver desktop performance with better power efficiency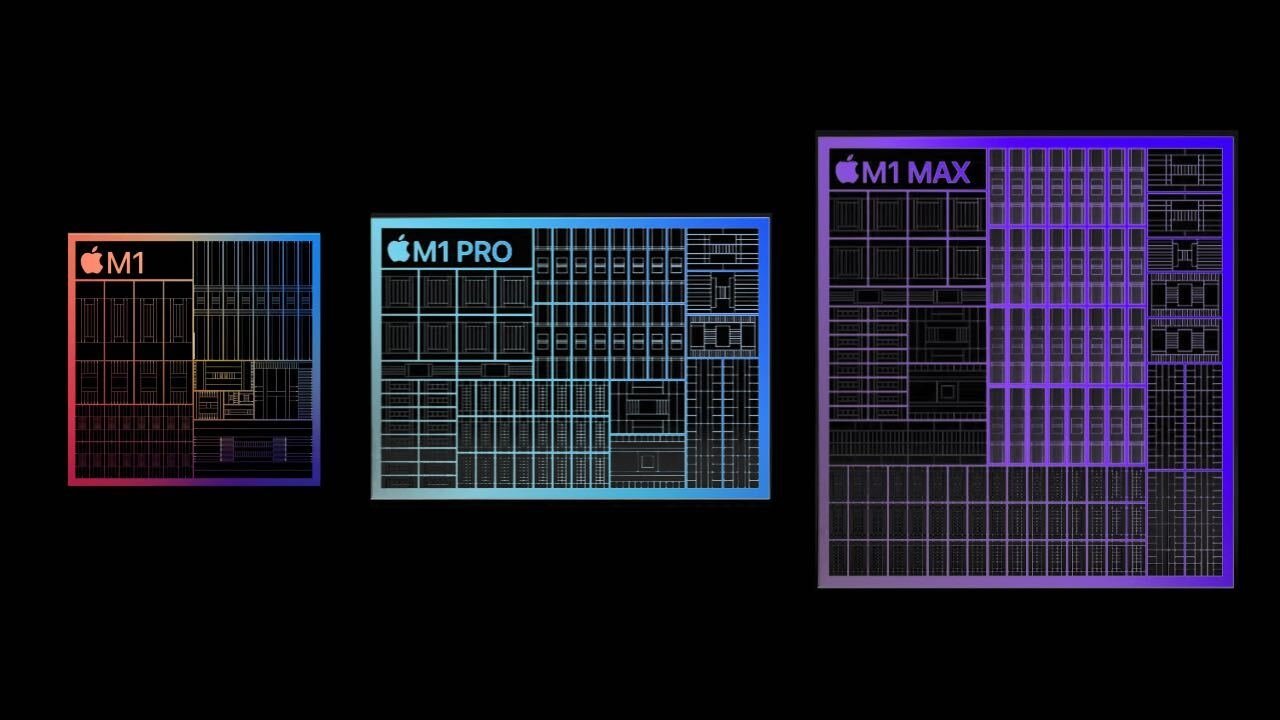 Apple's new M1 Pro and M1 Max chips in the MacBook Pro have reached new heights in terms of performance and power efficiency, according to an in-depth analysis and review of the silicon.
Ahead of the Tuesday launch of the new MacBook Pro models, AnandTech has published their in-depth breakdown of the new system-of-chips.
The M1 Pro is a 10-core chip that features increased memory bandwidth and interfaces, and AnandTech notes that it's been designed from the ground up to feature more performance for professional users. The M1 Max is "essentially identical," except for the massive 32-core GPU.
AnandTech highlighted the "huge memory bandwidth" of the new chips, as also pointed out the fact that both chips are well ahead of the competition in terms of power draw and efficiency.
As far as CPU performance, AnandTech notes that Apple hasn't talked much about increased CPU performance, which is likely because not much has changed from the M1. Despite that, the M1 Max still lands as the top-performing laptop chips in AnandTech's ranking. It ranked below the AMD Risen 5950X as far as best overall CPU, but by a close margin.
The site calls the M1 Max's CPU multi-thread performance "a real monster." AnandTech says it's never seen such a design before, but that the M1 Pro and M1 Max will likely "vastly outperform" any other system out there for content creation and productivity tasks like video editing, audio mastering, or code compiling.
As far as GPU performance, the M1 Pro and M1 Max "should prove very welcome" because of significant real-world gains to graphical processing power. "There is a massive amount of pixel pushing power available in these SoCs, so long as you have the workload required to put it to good use," the site wrote. It did note that gaming is a poorer experience overall compared to similar Windows systems.
All in all, AnandTech concluded that the new MacBook Pro models are tailor-made for the specific workflows and use cases in which Macs shine. They will likely be the best laptops for those jobs on the market, the site added.
"The combination of raw performance, unique acceleration, as well as sheer power efficiency, is something that you just cannot find in any other platform right now, likely making the new MacBook Pro's not just the best laptops, but outright the very best devices for the task," the site wrote.