Netflix to release games via App Store instead of through streaming app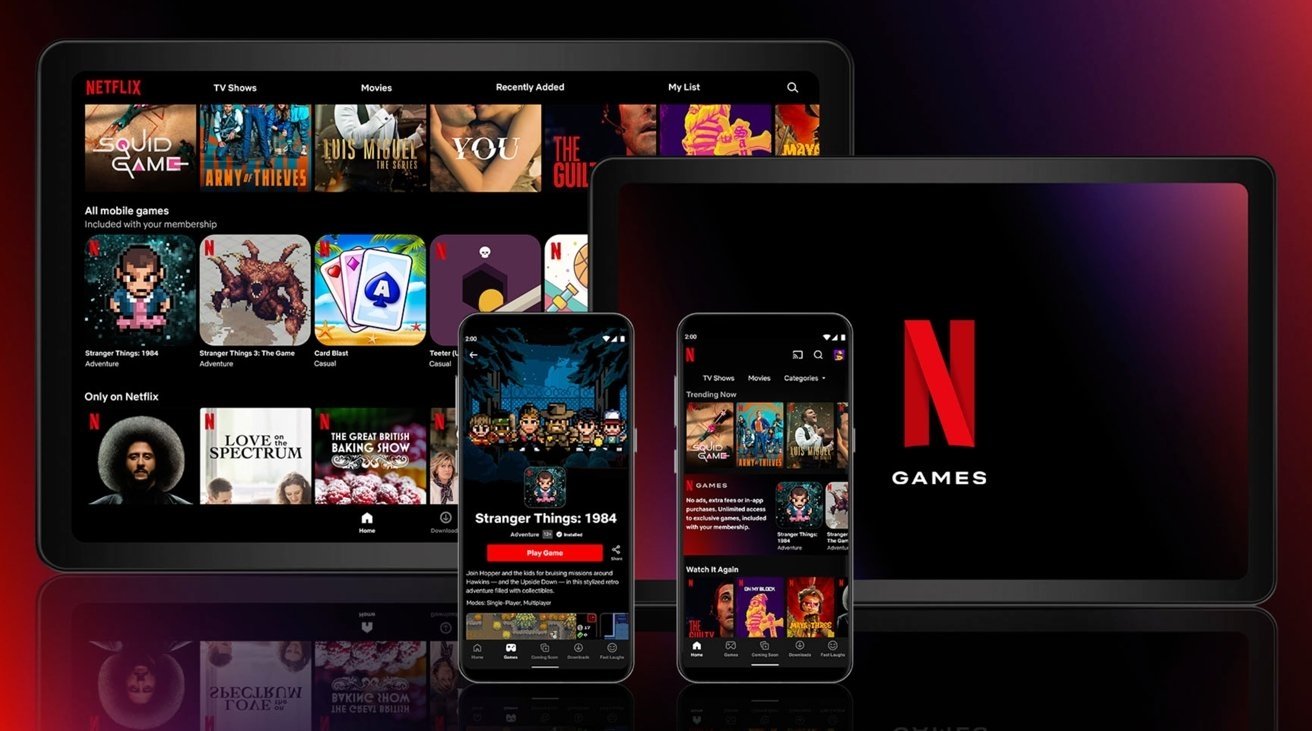 Netflix's plan to release games on iOS will see the titles appearing in the App Store, a report claims, rather than being made available via the video streaming service's app, as will be offered on Android.
Netflix officially launched its game subscriptions on November 3, providing subscribers of its video offering access to a selection of games on Android. While it could be a matter of months before the same offering is brought over to iOS, it's almost certain that Netflix won't be able to provide the feature in the same way, due to Apple's App Store rules.
In his latest "Power On" newsletter for Bloomberg, Mark Gurman says that Netflix will be releasing all of its games under the initiative via the App Store. While the games will then be available to launch from within the main Netflix app, it won't offer the ability to download and play within the app.
Apple's App Store rules prevent apps from becoming third-party app storefronts, which the Netflix app could effectively become if it added game downloads to the app itself. Though the existing Android version of the service works in this way, it is thought that the main Netflix app will allow game downloads on that platform in the near future.
Gurman reckons that the method is a solution for iOS, but "not one that will put Netflix's gaming service in the best position to succeed," as consumers "tend to prefer all-in-one services." Getting around the limitation would require Netflix to "make its move to the cloud," as well as requiring Apple to either change its rules or grant Netflix an exemption, he continued.
"That leaves the ultimate success of Netflix's service in the hands of Apple, a longtime partner but also a growing rival," Gurman concludes.
Relatively small and offering a handful of games from the outset, Netflix's gaming ambitions will take some time before they grow to a size to rival Apple Arcade, Apple's all-you-can-eat gaming service offering hundreds of game downloads to its subscribers.