Apple offering gift cards with purchase on Black Friday - but there are better options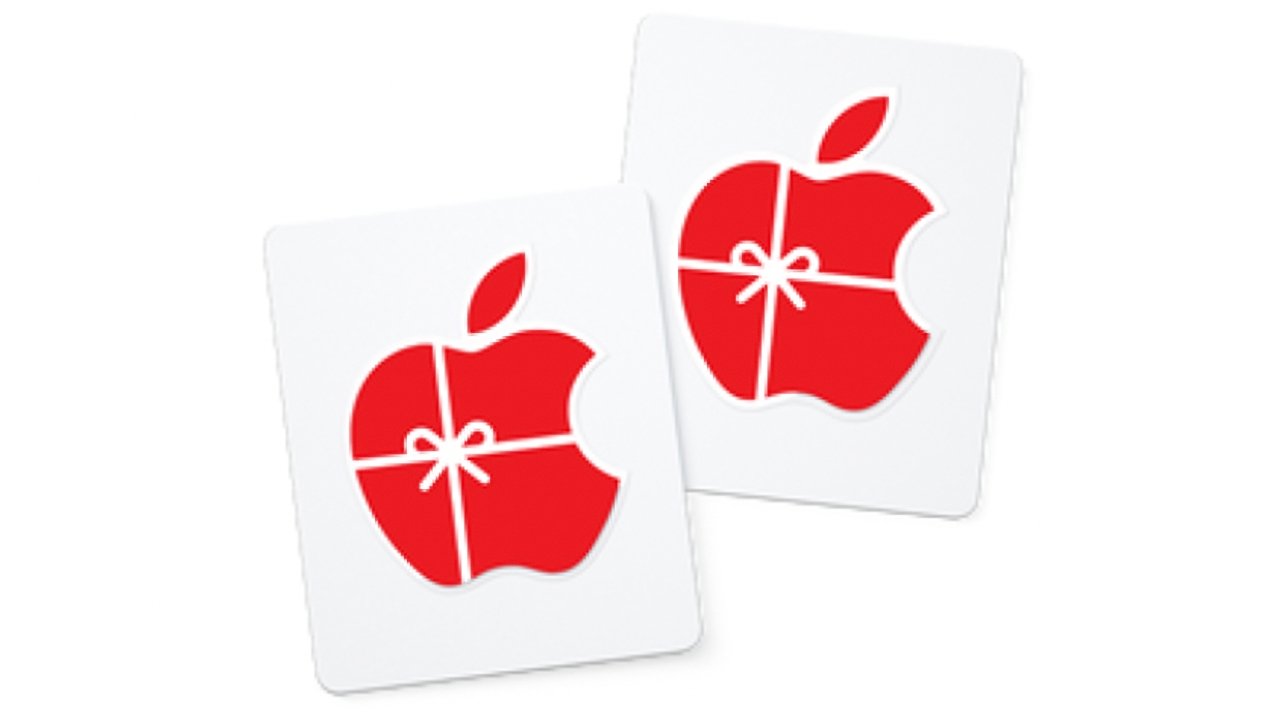 Apple does not directly discount devices for Black Friday, and is again giving gift cards worth up $200 with certain purchases — but the savvy shopper has better options.
For four days from Friday, November 26, 2021, Apple will mark Black Friday by including an Apple Gift Card with iPhone, AirPods, and more. In each case, the gift card is included with the purchase and can then be used in part payment for a subsequent buy.
Apple is only offering the gift cards on very specific items. The complete list of devices and gift card value is:
$25 with AirPods (2nd and 3rd generation)
$25 with MagSafe Duo Charger, Smart Keyboard Folio, AirTag 4-pack, and Second-generation Apple Pencil
$25 with Beats Flex and Studio Buds
$50 with iPhone 12, iPhone 12 mini, iPhone SE
$50 with Apple TV 4K and Apple TV HD
$50 with Beats Studio3 Wireless, Solo3 Wireless, and Powerbeats Pro
$50 with Apple Watch SE and Apple Watch Series 3
$50 with Magic Keyboard for iPad Pro and iPad Air
$50 with AirPods Pro
$75 with AirPods Max
$100 with 11-inch iPad Pro and 12.9-inch iPad Pro
$100 with MacBook Air, 13-inch MacBook Pro
$100 with Mac mini
$200 with 27-inch iMac
Better value options
The Apple Watch SE can currently be bought from Amazon for $219, an immediate saving of $60 on Apple's retail price.
Next, the largest gift card, $200, is offered solely with the 27-inch iMac. This model is one of the last to only be available with an Intel processor, so it's likely to be replaced with a significantly upgraded version soon.
Apple does offer its $100 gift card on any configuration of the Mac mini, but buyers can get $100 off an M1 Mac mini with 512GB storage. That brings it down to $999.
Overall, Apple's best deal is the $25 gift card buyers get for spending $99 on a four-pack of AirTags. However, other than that, there are much better Black Friday deals to be had from other retailers, for every item.
Plus, most other Black Friday deals are in the form of discounted prices, not gift cards for later purchases. So alternative suppliers are making the initial purchase more affordable.