Apple's Self Repair Service parts store to be run by third party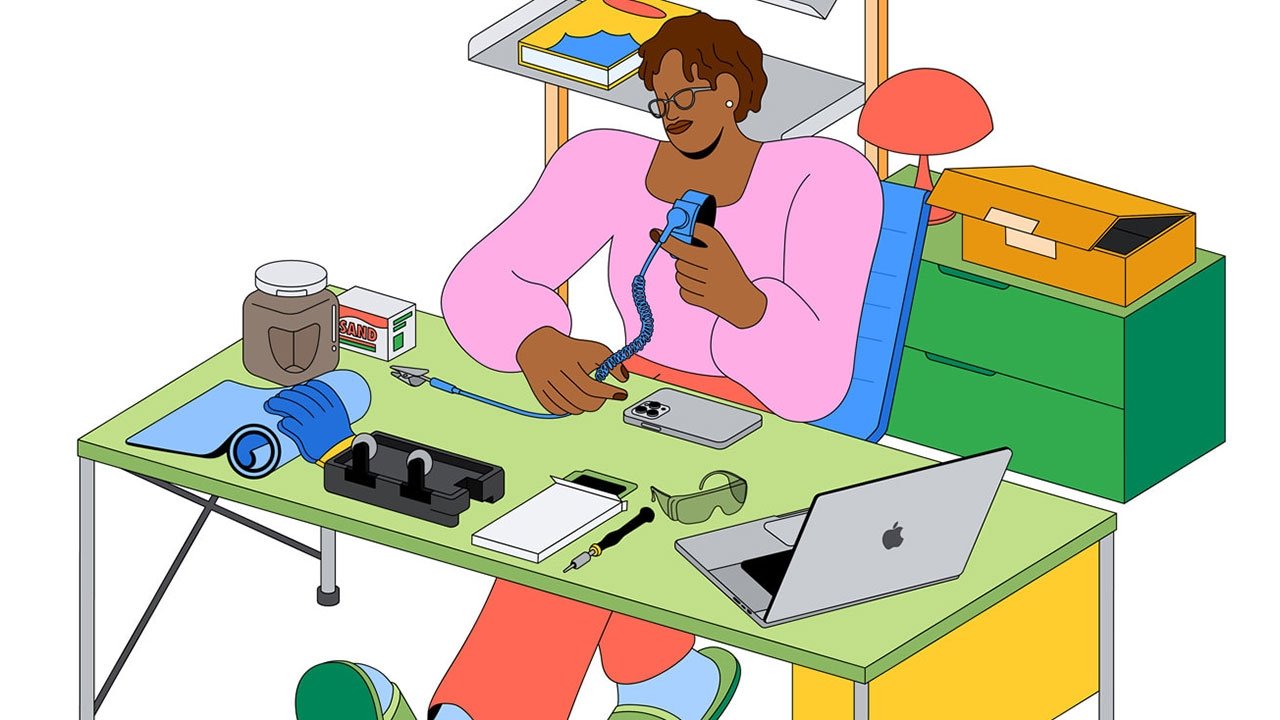 More details about Apple's upcoming Self Service Repair initiative are coming to light as the company prepares for a 2022 rollout, with an internal document revealing how the program's online parts store will operate.
Announced last week, Self Service Repair will for the first time allow customers to buy genuine Apple parts and tools for common iPhone 12 and iPhone 13 repairs like display, battery and camera replacements. Apple expects to expand the initiative to cover other repairs, including those related to M1 Macs, later in 2022.
Ahead of a wide rollout, Apple issued an internal memo to flesh out details of the repair program. According to the document, seen by MacRumors, Apple intends to farm out the service's online parts store to an unnamed third-party firm.
The outside company will be responsible for fulfilling orders of the more than 200 individual parts and tools available from Apple, as well as taking in faulty or broken parts returned by customers.
According to Apple's announcement last week, customers first place an order for parts and tools using the Self Service Repair Online Store, which will go live in the coming months. After completing a repair, users can return "core" parts, or used components, for recycling and a receive a credit toward their purchase. The strategy is one already applied to repair shops in Apple's authorized network.
The internal memo also notes that repair manuals will be made available through the Apple Support website. Customers are instructed to reference repair manuals and related documentation before ordering parts or performing a self service repair.
Apple plans to introduce Self Service Repair to users in the U.S. in early 2022 before expanding to other countries.