Driver's license support in Wallet app delayed until 'early 2022'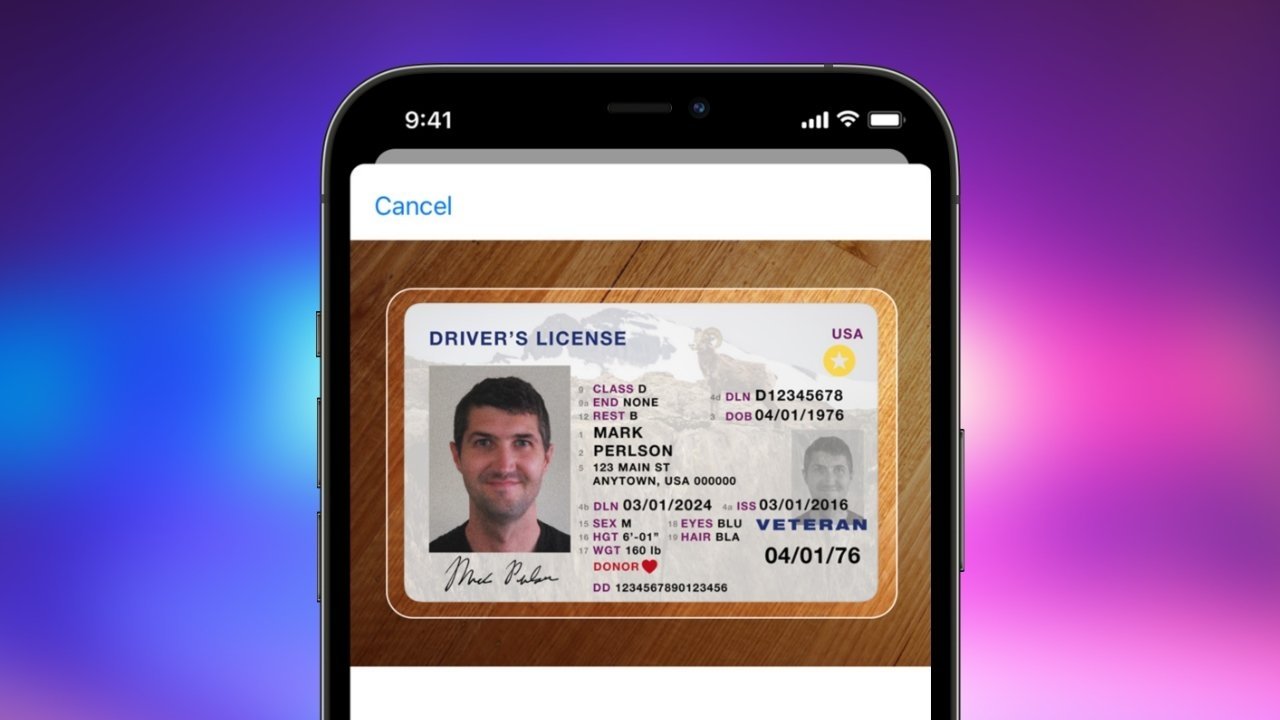 Apple has delayed the rollout of a new feature that would let users add their driver's licenses or IDs to the Wallet app on iPhones until early 2022.
The feature, first unveiled at WWDC '21, was initially slated to debut in a handful of states in late 2021. The first batch of states included Arizona, Georgia, Connecticut, Iowa, Kentucky, Maryland, Oklahoma, and Utah.
However, the company recently updated its iOS 15 webpage to indicate that the feature would arrive in early 2022.
MacRumors first spotted the page update Tuesday. The site also notes that the feature is not present in the latest iOS 15.2 beta.
At launch, the feature appears aimed at identity verification at TSA airport checkpoints. Users will be able to authenticate their identity by tapping on a terminal, which will negate the need to hand over a physical card or device.
There appear to be plans to broaden the scope of the feature, however. Earlier in November, CNBC obtained agreements between Apple and state governments, as well as other documents, that suggested the feature could be used for age verification at bars, as well as identity checks during traffic stops.
Those documents also indicated that Apple maintains tight control over the feature, and has left the responsibility of funding the rollout to state governments.
In addition to the initial batch of supported states, Apple is also reportedly working with other state governments — like Florida's — to introduce support for the feature.