Amazon's holiday AirPods deals knock up to $120 off the entire range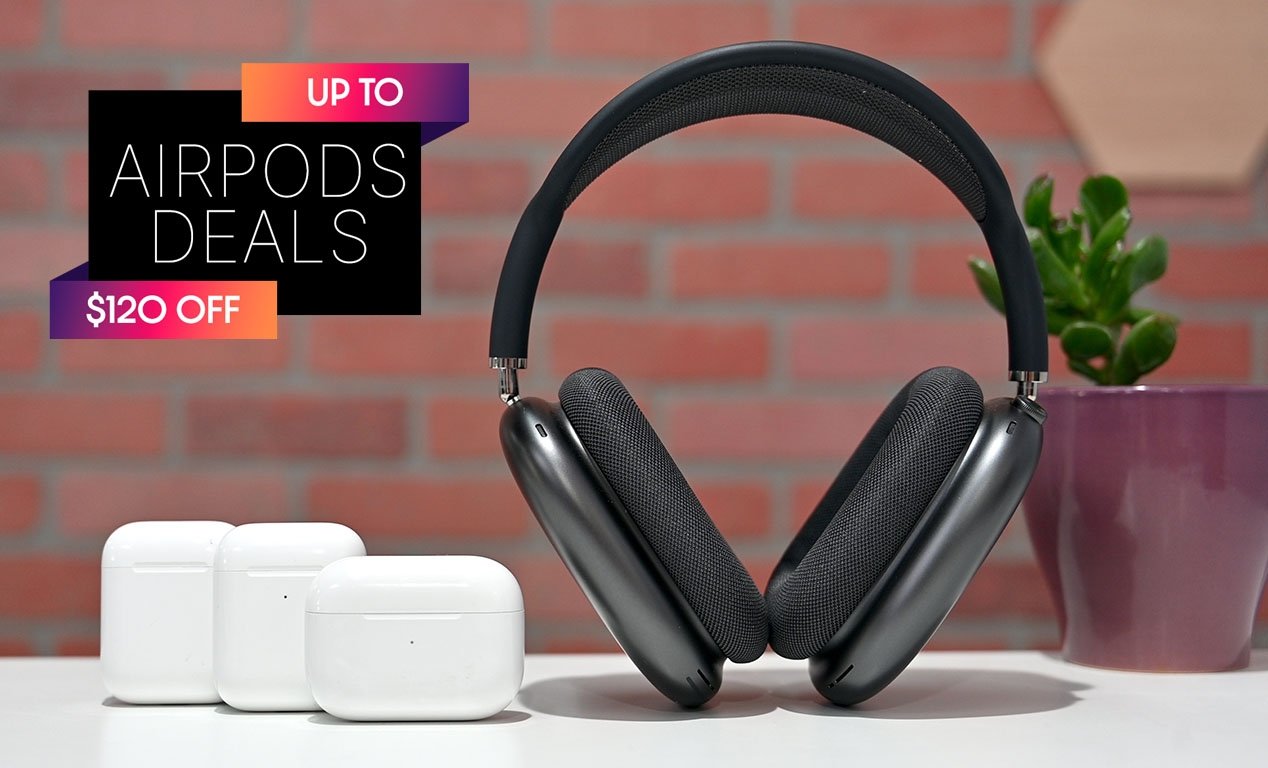 AppleInsider is supported by its audience and may earn commission as an Amazon Associate and affiliate partner on qualifying purchases. These affiliate partnerships do not influence our editorial content.
AirPods make an excellent holiday gift, and Amazon's latest price drops see the return of Black Friday pricing on AirPods 3 and AirPods Max.
AirPods 3 return to $149.99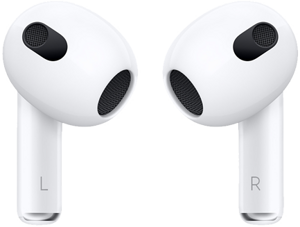 AirPods (3rd Generation)
---
Apple AirPods (3rd Generation) feature Spatial Audio with Dynamic Head Tracking. Prices are in USD and are subject to change at any time.
The new 3rd generation AirPods mix the design of the AirPods Pro with the price point and functionality of the previous model. Shorter stems, force press controls, Adaptive EQ, Spatial Audio, and MagSafe charging are all features of the latest AirPods. While they occupy a space between the previous price points at $179, Black Friday pricing has returned at Amazon, bringing AirPods 3 back down to $149.99 thanks to bonus savings at checkout.
AirPods Max back on sale for $429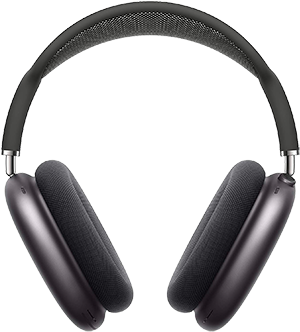 AirPods Max
---
AirPods Max feature Active Noise Cancellation, Transparency mode and Spatial Audio support in an over-ear design.
AirPods Max are Apple's most premium headphone offering with a unique design and special audio features. Every feature of the AirPods Pro is turned up to 11 with better audio drivers, improved ANC and Transparency modes, and long battery life.
Amazon and Crutchfield engaged in an AirPods Max price war over the Black Friday and Cyber Monday weekend, each marking down the high-end headphones to $429. After selling out, both retailers have units back in stock at $120 off.
AirPods 2 for $109
Even after being superseded by a new model, the second-generation AirPods stuck around at a much lower price point ($129 retail). These are still the most popular truly wireless earbuds with ear detection, fast switching, and a portable charging case. Sales bring this model close to a stocking stuffer budget thanks to a $20 discount in effect at Amazon, knocking the 2nd Generation AirPods to $109.
AirPods 2: $109

($20 off)
2021 AirPods Pro for $197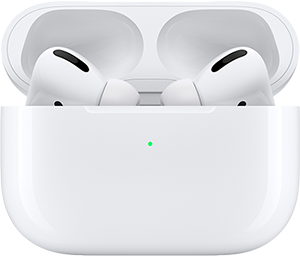 AirPods Pro with MagSafe
---
Apple AirPods Pro feature Active Noise Cancellation, Transparency Mode and changeable ear tips. Prices are in USD and are subject to change at any time.
Apple sets the AirPods Pro apart with special features and customization. Users can change the ear tips for size, fit, and material options that work best for them. Also, these are the only Apple earbuds with Active Noise Cancellation and Transparency Modes.
AirPods Pro with MagSafe: $197

($52 off)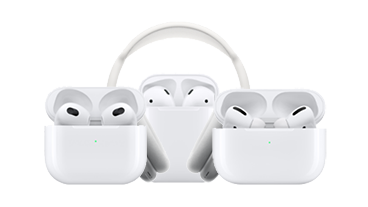 AirPods Prices
AppleInsider may earn commission on products purchased through affiliate links.
---
Configurations
Discount
Apple AirPods 3

$179.00

Coupon

Price with $10 promo code APINSIDER. As always, if you have any issues, you can reach out to us at [email protected] and we'll try and help.

$19.01
AirPods Pro with MagSafe Charging Case

$249.00

Coupon

Price with $20 promo code APINSIDER. As always, if you have any issues, you can reach out to us at [email protected] and we'll try and help.

$49.02
Apple AirPods (2nd Gen)

$129.00

$9.02
AirPods Pro with Wireless Charging Case

$249.00

Coupon

Price with $10 promo code APINSIDER. As always, if you have any issues, you can reach out to us at [email protected] and we'll try and help.

$59.01
AirPods With Wireless Charging Case

$199.00

Coupon

Price with $5 promo code APINSIDER. As always, if you have any issues, you can reach out to us at [email protected] and we'll try and help.

n/a

$64.05
Apple Wireless Charging Case For AirPods

$79.00

n/a

n/a

$15.51
AirPods Max Space Gray

$549.00

Coupon

Price with $74 promo code APINSIDER. As always, if you have any issues, you can reach out to us at [email protected] and we'll try and help.

n/a

$124.00
AirPods Max Silver

$549.00

Coupon

Price with $74 promo code APINSIDER. As always, if you have any issues, you can reach out to us at [email protected] and we'll try and help.

n/a

$124.00
AirPods Max Green

$549.00

Coupon

Price with $74 promo code APINSIDER. As always, if you have any issues, you can reach out to us at [email protected] and we'll try and help.

n/a

$124.00
AirPods Max Sky Blue

$549.00

Coupon

Price with $74 promo code APINSIDER. As always, if you have any issues, you can reach out to us at [email protected] and we'll try and help.

n/a

$124.00
AirPods Max Pink

$549.00

Coupon

Price with $74 promo code APINSIDER. As always, if you have any issues, you can reach out to us at [email protected] and we'll try and help.

n/a

$124.00
Even more tech deals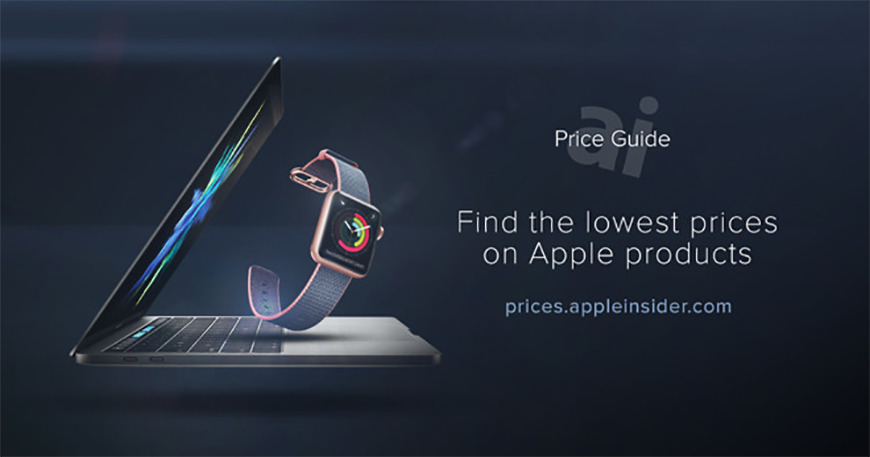 AppleInsider and Apple Authorized Resellers are also running specials on hardware that will not only deliver the lowest prices on many of the products, but also throw in bonus savings on accessories, software and more. Here are just a few of the deals for Cyber Week: