DJI among 8 Chinese groups heading onto U.S. investment blacklist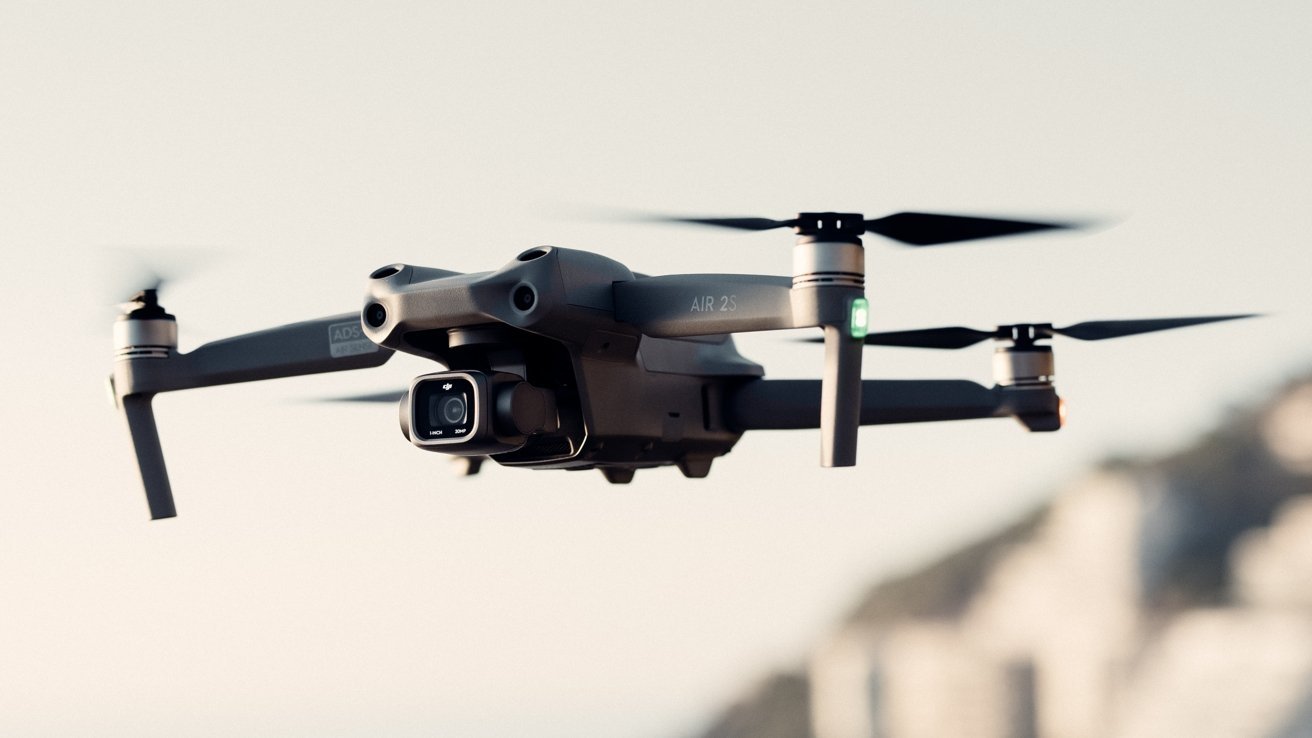 Drone maker DJI is to be added alongside seven other Chinese companies to an investment blacklist by the U.S. Treasury, due to allegedly being involved in surveillance of Uyghur Muslims in China.
Under the direction of the Biden administration, a group of eight companies based in China will be added to the Treasury's "Chinese military-industrial complex companies" blacklist on Thursday, it is claimed. The measure will effectively prevent U.S. investors from investing in the companies, alongside the existing 60 Chinese firms that already exist on the blacklist.
Two people familiar with the matter say that DJI will be added to the list, as well as Megvii and supercomputer manufacturer Dawning Information Industry, reports the Financial Times. It is plausible that DJI's inclusion is due to providing drones for surveillance efforts, which allegedly includes surveilling detention centers in the Xinjiang region.
Facial recognition firm CloudWalk Technology, cybersecurity firm Xiamen Meiya Pico, Ai company Yitu Technology, cloud computing service Leon Technology, and surveillance system producer NetPosa will also be added to the same blacklist.
The new additions are a continuation of measures by the U.S. government against companies aiding China with its repression of Uyghur Muslims and other minorities. The group is already on the "entity list" operated by the Commerce Department, barring U.S. firms from exporting to the firms without first acquiring a government license.
The Commerce Department is also thought to be adding a further 16 groups to the entity list on Thursday.
It is unclear how much of an impact the ban will have on DJI's sales in the United States, as it concerns investments rather than a ban on products. Apple is a retailer of DJI hardware, including its $799 Mavic Air 2 drone.