Ikea quietly gives AirPlay-compatible Symfonisk speakers minor updates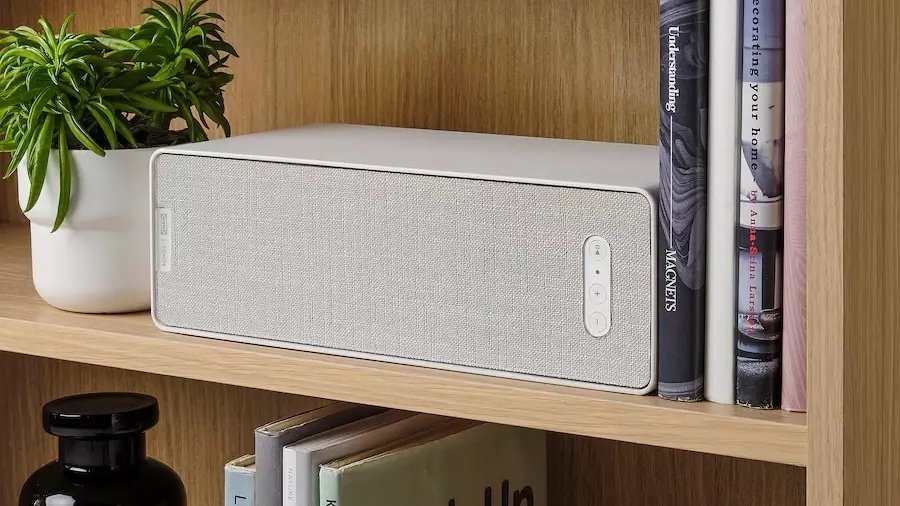 Ikea has quietly refreshed its Symfonisk bookshelf speakers, which are made in collaboration with Sonos and feature AirPlay 2 support, with several minor updates.
The new speakers feature the same general design and form factor as their predecessor, but sport a upgraded processor, additional memory, and better power efficiency when in standby mode, according to Dutch tech website Tweakers.
In addition, Ikea has also added a longer power cable that measures 2 meters and changed the layout of the buttons so that the volume up and volume down controls are now next to each other. They can also be paired with older Symfonisk speakers to create a stereo setup.
Like the original Symfonisk speakers introduced in 2019, the new generation comes in black and white color schemes. They also retain 2.4GHz and 5GHz Wi-Fi compatibility, but won't function entirely on the 5GHz band.
They're currently available in the Netherlands, but there's no word on when they'll become available globally. The second-generation Symfonisk cost about a hundred euros each, or about $114.
Back in September 2021, Ikea also updated its Symfonisk lamps with bigger changes. The new generation of the lamp, which is also AirPlay 2-compatible, features a new design, greater customization options, and an overall upgraded sound experience.