Apple poised to break holiday quarter financial records despite challenges, Katy Huberty says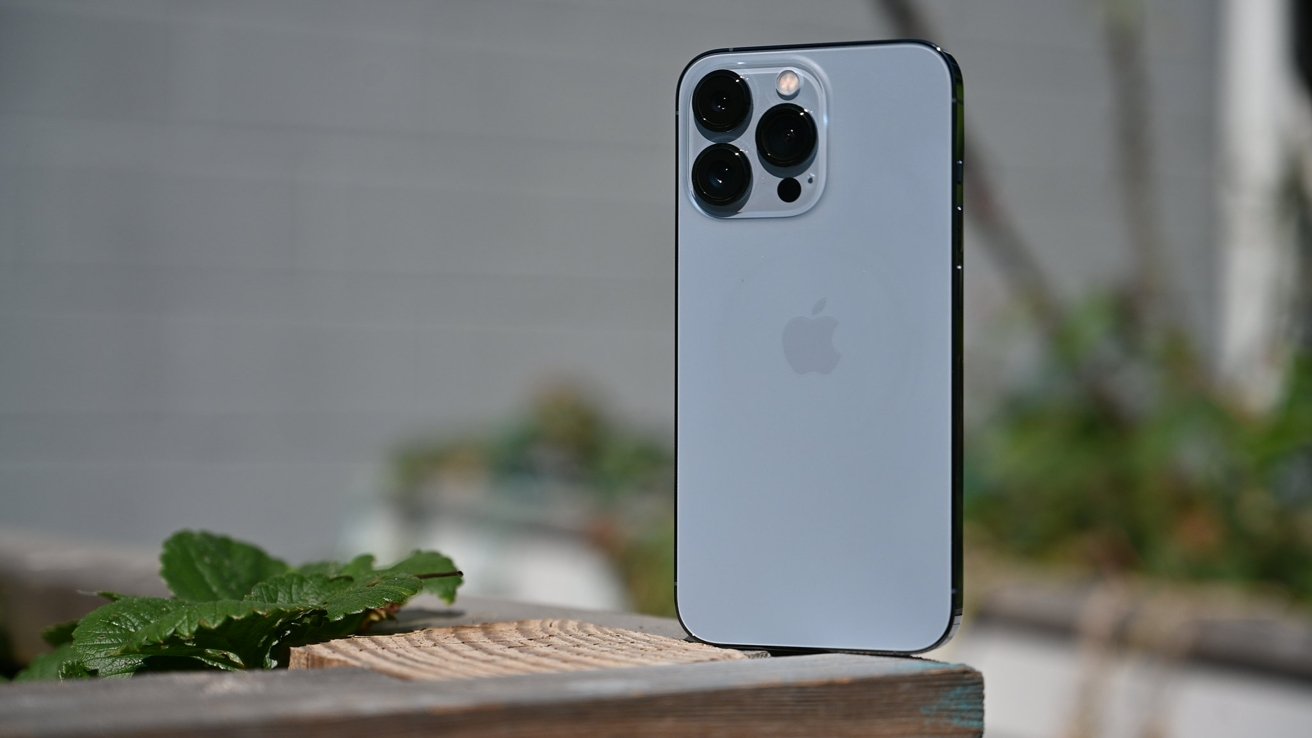 AppleInsider may earn an affiliate commission on purchases made through links on our site.
Morgan Stanley's Katy Huberty expects Apple to break holiday quarter earnings and edge out Wall Street's expectations for the quarter thanks to iPhone production improvements and Services performance.
In a note to investors seen by AppleInsider, Morgan Stanley lead analyst Katy Huberty says she expects Apple to report December quarter earnings that come out ahead of Wall Street estimates. She did not update her 2022 or 2023 Apple estimates, however.
For the December quarter, Huberty is forecasting total revenue of $122.3 billion, 41.9% gross margin, and earnings-per-share (EPS) of $1.97. That's higher than Wall Street is predicting, with consensus at $118.3 billion in revenue, gross margins of 40.5%, and EPS of $1.89.
On the product side, the analyst notes that she is 3% ahead of Wall Street on iPhone revenue because of a number of promising data points, including fewer than expected manufacturing disruptions and robust demand in key markets like China.
She believes that the iPhone lineup largely outperformed consensus estimates, and predicts that Apple shipped 83 million models in the holiday quarter.
Huberty also notes that her Mac estimates are slightly ahead of consensus as well, though she has reduced her iPad shipment forecast to 14.9 million units from 17 million units.
The analyst's Services revenue forecast is also ahead of what Wall Street is thinking. She believes the company will report category revenue of $19.2 billion, which would be up 21.7% year-over-year. That's attributable to stronger-than-expected App Store growth in the December quarter, as well as growth in Apple's Licensing & Other segment, which includes Google's search engine payments to Apple.
Huberty believes that Apple will hold off on issuing official guidance for the March quarter given the ongoing pandemic, but she does think that a supply and demand "rebalancing" will take place during the quarter. She expects 55 million iPhone units, which is slightly ahead of what build numbers would suggest.
Although Apple shares have underperformed the S&P 500 in the December quarter, Huberty says she would be a buyer of Apple shares on any weakness post-earnings because of the company's position as a defensive stock.
The analyst's estimates — and Wall Street's consensus — are all based on third-party data and predictions, given that Apple hasn't reported individual unit sales in five years, and hasn't provided revenue guidance since the start of the Covid-19 pandemic. Analysts have gotten it wrong, and sometimes dramatically, in the past because of the lack of solid information and bad assumptions.
Huberty maintains her 12-month Apple price target of $200, which is based on a 5.7x enterprise value-to-sales (EV/Sales) multiple on Apple's product business and a 10.9x EV/Sales on Services. It's also based on $301 billion of enterprise value placed on Apple's future products, driven by $22 billion of revenue and a 15x EV/Sales multiple. This implies a 32.8x target price-to-earnings (P/E) multiple.