See Apple Wallet digital key in action at Hyatt hotels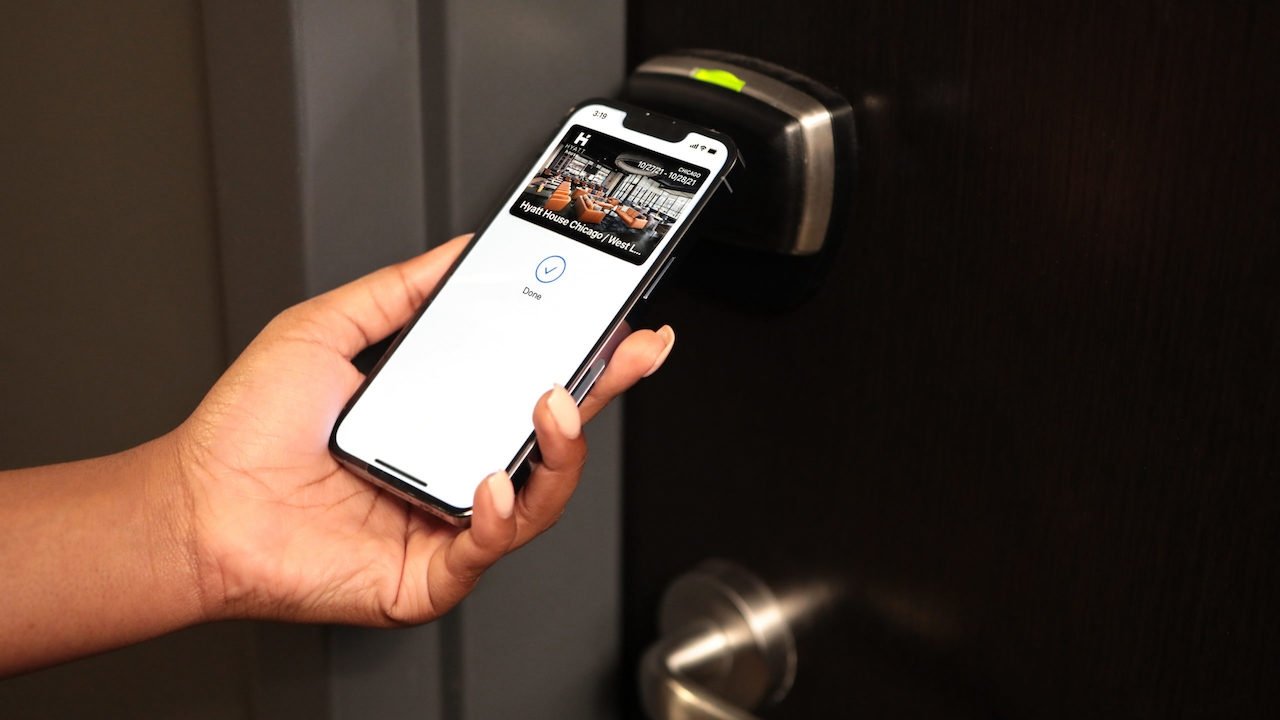 A new video shows off the process of using a digital room key stored in Apple Wallet, though don't expect to be able to open your hotel room door with your iPhone everywhere just yet.
The 56-second clip, posted to YouTube on Tuesday by tech reporter Rich DeMuro, details the process of adding a Hyatt room key to Wallet on an iPhone. It also depicts using that digital key to unlock floor access and an actual hotel room
Express Mode, which is on by default, also allows users to unlock their hotel room just by placing their iPhone near the appropriate smart lock without unlocking the device.
Apple first detailed room key support at its WWDC 2021 event. In December 2021, Hyatt — the hotel depicted in the clip — began rolling out support for the feature at six hotel locations in Illinois, Florida, Hawaii, Texas, and California.
Although many hotel chains use digital room keys attached to their own apps, Hyatt is the first to support Apple Wallet.
Don't expect to go unlocking your rooms with an iPhone or Apple Watch at every hotel chain any time soon. For most hotels, implementing the system will require a major infrastructure upgrade. As of writing, no other hotels beyond Hyatt have even signaled plans to support the room key feature.