Victrola Revolution Go review: a portable record player perfect for budding music enthusiasts
AppleInsider is supported by its audience and may earn commission as an Amazon Associate and affiliate partner on qualifying purchases. These affiliate partnerships do not influence our editorial content.
Take your music on the go with Victrola's Revolution Go, a battery-powered, Bluetooth-enabled all-in-one record player.
We love music — whether that means listening to our favorites on Apple Music or throwing our favorite album onto. And what's better than listening to music — listening to music with friends, of course.
We took a look at Victrola's Revolution Go, a portable record player designed to let you play your favorite records wherever you happen to be.
Victrola Revolution Go review - Form and function
As far as looks go, it's not half bad — it's got a vintage-inspired design and fits well enough into most decor. As an added bonus, the removable lid also holds five of your favorite records up for display while you're on the go.
It's not the lightest thing you're going to lug around, coming in at nearly seven pounds — for context, a gallon of milk is about eight pounds — but, ideally, you'd only be carrying to a listening destination.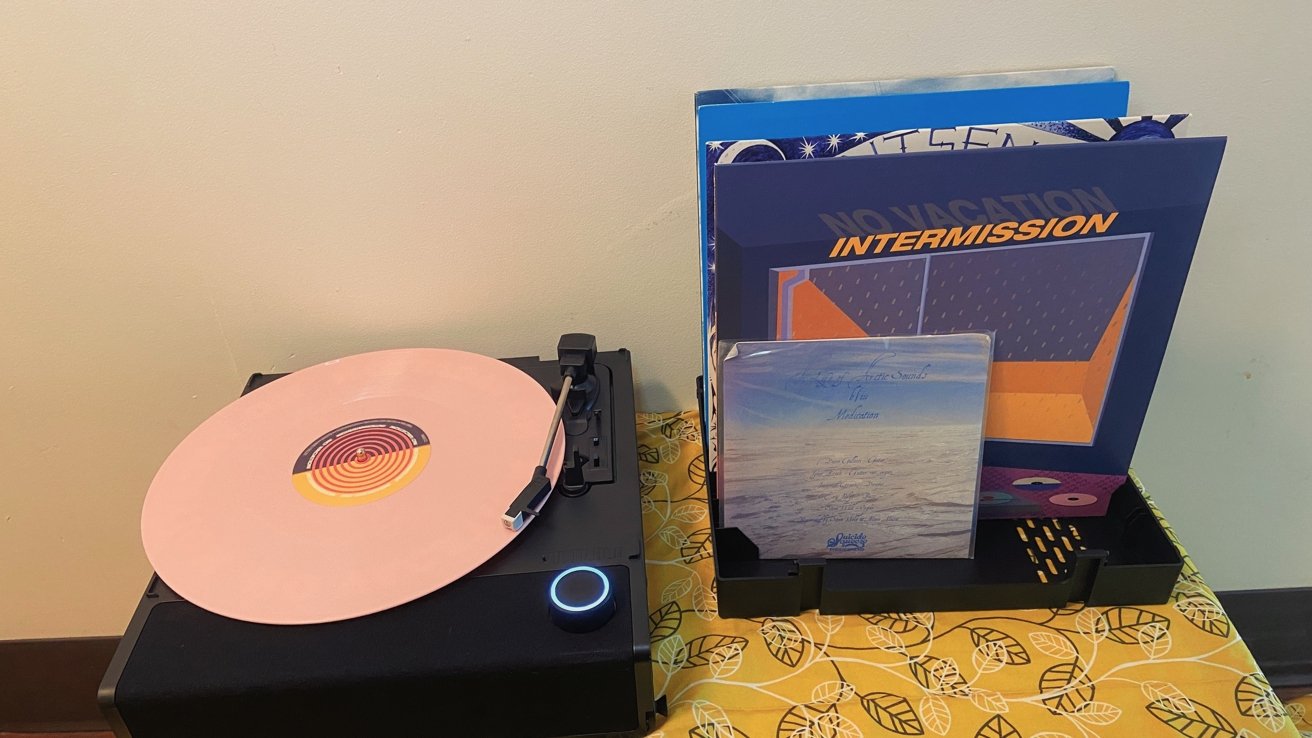 Victrola has also smartly included an optional cross-body strap, should you want to sling it over your shoulder like a messenger bag.
Victrola Revolution Go review - Under the Hood
The Revolution GO boasts a 3-speed belt-driven turntable with an Audio Technica moving magnetic cartridge. While using it, we were pleased with the overall performance.
There's also a built-in speaker that allows you to listen to your music without needing to connect any external equipment — which makes sense, as you're expected to use it on the go. Of course, you can also hook it up to headphones or a more traditional speaker via the ports in the back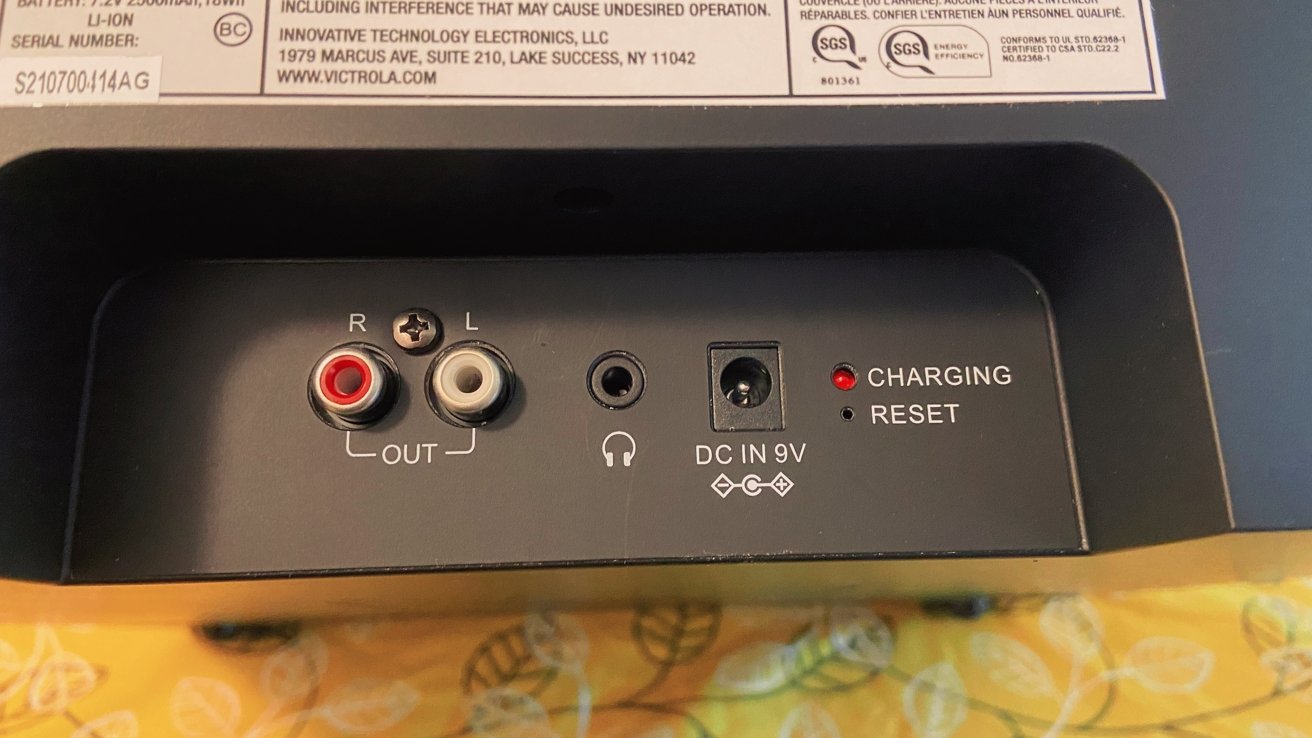 Alternatively, you can also connect other audio sources to the speaker via Bluetooth, such as your iPhone. This widens the music available for listening — connect your iPhone and blast your favorite Apple Music playlists wherever you are. You can cycle through the different modes by using the smart knob on the front of the turntable.
The speaker is decent, though it's not revelatory. You can hear a bit of left-right separation, though it's not particularly defined due to the small speaker.
For most of the music we tested, which included Modest Mouse's This is a Long Drive and No Vacation's Intermission, we were more than satisfied for casual listening. The Revolution Go sounds clear and warm, perfect for intimate gatherings.
There is distortion at the highest levels, which is not dissimilar to most portable speakers we test. However, provided you're not cranking the volume to maximum, we think that it'd be fine for most casual listeners.
As far as battery life goes, we were able to get a respectable 11 hours of playback over a few days. However, the audio became a bit warbly toward the end of the battery life.
Still, eleven hours of battery life makes it more than adequate for outings to a friend's house or picnic, but you'll want to pack the included charger if you're staying more than a few days.
BYOS - Bring Your Own Speaker
Thanks to the company's Vinyl Stream technology, you can bring your own speaker, too. Just pair the Revolution Go with your favorite Bluetooth speaker.
We love this option, as many of us already own decent-quality Bluetooth speakers or soundbars that you could use to up the sound quality of your listening experience even further.
Who it's for
While it isn't the most high-end turntable on the market, we could easily see the Revolution Go being a part of any budding music enthusiast's dorm room or apartment.
It's also a perfect portable gift for tweens and teens who may want to pack up a few of their favorite records and take them to a friend's house for a hangout session.
We would love to take it out to a courtyard during nicer weather to listen to music over drinks and hors d'oeuvre with friends.
Overall
For what it is, we like the Revolution Go. It's easy to carry with you, feels sturdy, and performs well. While the speaker isn't the most robust, you can fix that by pairing it with a speaker of your choice. We think this is an excellent pick for a budding music enthusiast.
But, if you're in this for the analog-ness of the music and high fidelity sound reproduction, you're going to start looking for something else pretty quick.
Where to buy
Respectable 11 hour battery life
Can be used as a Bluetooth speaker
Can be paired with other Bluetooth speakers
Included handle and cross-body strap make it easy to cary
Easy to use, even for beginners
Built-in speaker doesn't offer much stereo separation
Volume distortion at higher levels