Entry-level 'M2' MacBook Pro might not have ProMotion display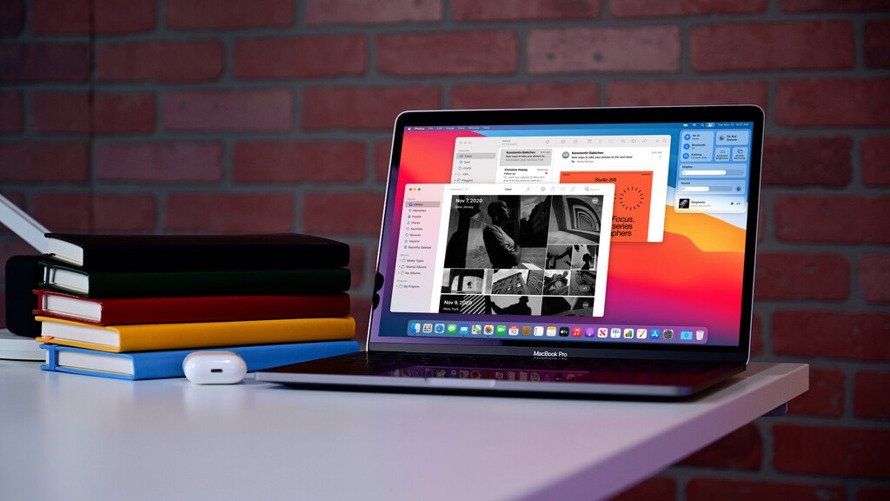 The next entry-level MacBook Pro model will have an M2 chip, a report claims, but the replacement of the existing 13-inch MacBook Pro allegedly won't gain the same ProMotion display as its 14-inch and 16-inch counterparts.
Apple's introduction of Apple Silicon-based 14-inch MacBook Pro and 16-inch MacBook Pro models introduced a refreshed design that eliminated the Touch Bar, while also incorporating a new display with ProMotion and miniLED backlighting. It is claimed that the next update of the value end in the MacBook Pro catalog won't have the same set of features as its larger counterparts.
It is expected by Mark Gurman in his "Power On" newsletter for Bloomberg that the new entry-level MacBook Pro will be updated to match the high-end models by "losing the Touch Bar."
However, the "key differentiators" for the lower-priced model are said to be "lesser displays, processors, and storage, and no ProMotion nor mini LED." Sticking to a screen backlit with traditional LEDs instead of mini LED could be a cost-saving measure, but one that could reduce the contrast, color representation, and overall brightness compared to the 14-inch model.
The processor comment could be a suggestion that Apple will be deploying the same tactic as it did for the M1 generation of chips, with the low-end MacBook Pro gaining the initial M2 chip release, while the later updates of the premium models would have updated variations, the equivalent of the M1 Pro and M1 Max.
Apple already sells the 13-inch MacBook Pro with lower capacity options, between 256GB of SSD storage and 2TB, whereas the others start at 512GB and rise to 8TB. There's also a memory difference, with the 13-inch offered in 8GB and 16GB variants while the other two go from 16GB to 64GB.
Previous rumors point to the entry-level model being a 14-inch version, due to launch in the second half of 2022. A design update to bring it in line with the higher-up models is expected, complete with more port options.
The entry-level MacBook Pro probably isn't the only M2-equipped device in development, with Gurman stating there are others in the pipeline, including an updated 24-inch iMac, Mac mini, and MacBook Air.
Gurman did double down on claims a special event will occur on March 8 in the newsletter, but it may only be the venue for the launch of one or two Mac updates, if any. Most of the Mac-related changes are anticipated to surface later in 2022.