CalDigit's TS4 Thunderbolt 4 Dock offers 18 ports for your Mac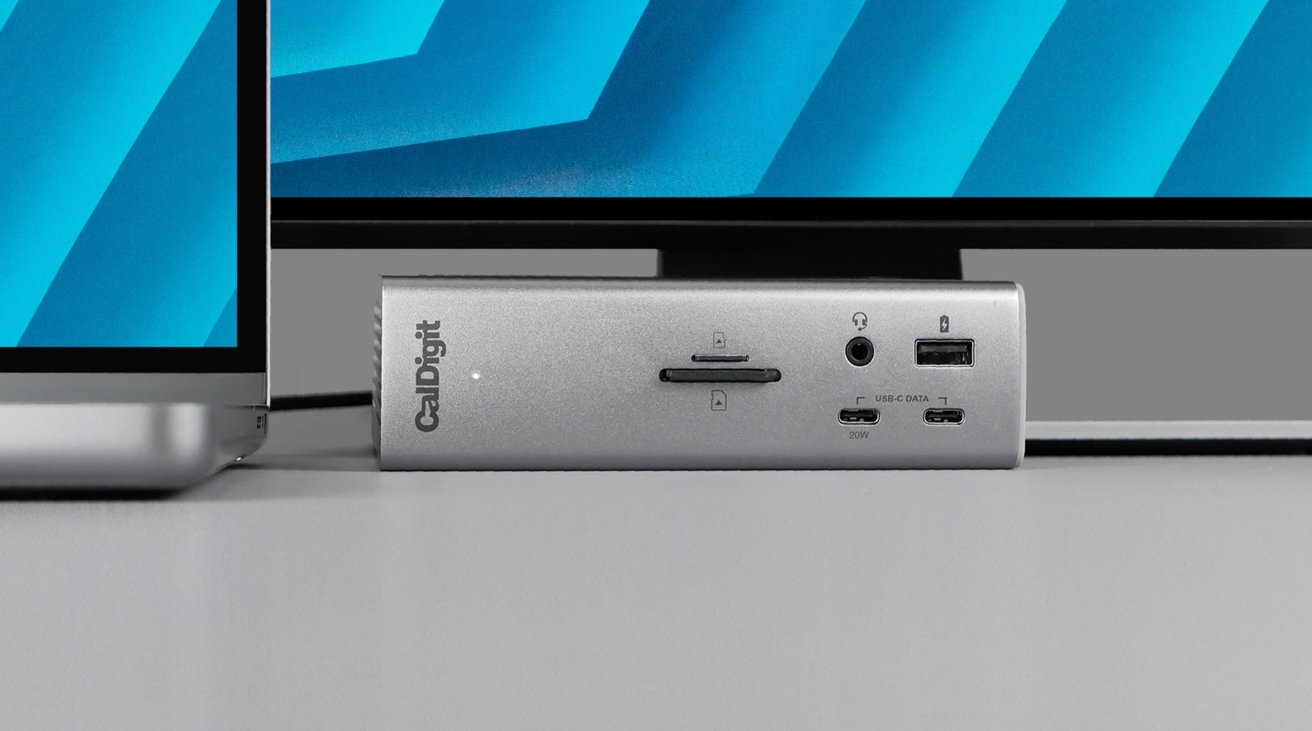 The CalDigit TS4 dock can add a lot of connectivity to a Mac with its 18-ports, as well as being able to recharge a MacBook Pro with 98W of power delivery.
Launched on Tuesday, the latest addition to CalDigit's Thunderbolt Station lineup follows up from its predecessor, the TS3 Plus. While the TS4 reuses the same boxy dock shape, it does so while also providing a lot more utility.
The TS4 has a total of 18 ports and slots, starting with a trio of Thunderbolt 4 and USB 4 connections at the back, up from two on the previous model. The Thunderbolt 4 port destined for the host offers up to 98W of power delivery, while the other two can go up to 15W.
The back also includes four USB-A 3.2 Gen 2 ports, a USB-C 3.2 Gen 2 connection, DisplayPort 1.4, a pair of audio ports, 2.5GbE Ethernet, and a security slot, as well as power.
Around the front are two USB-C 3.2 Gen 2 ports, with one having 7.5W of power and the other with 20W. There's an additional USB-A 3.2 Gen 2 port, an audio combo jack, a microSD UHD-II card slot, and an SD UHS-II card slot.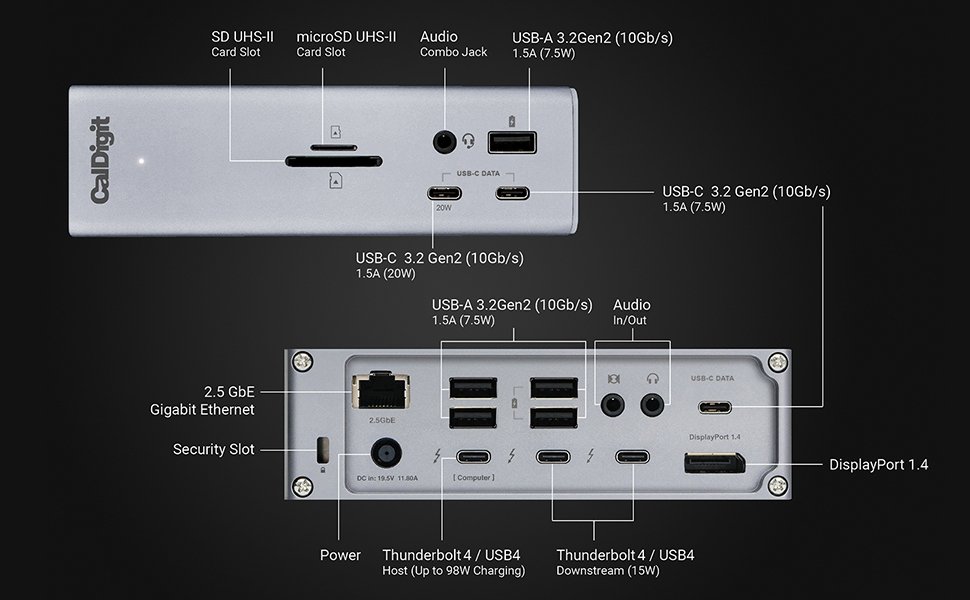 In terms of video support, the dock can handle a pair of dual 6K 60Hz monitors on the 14-inch MacBook Pro and 16-inch MacBook Pro using the M1 Pro or M1 Max. With the exception of the Mac mini, earlier M1 MacBooks don't support dual displays, but can still use the dock to connect a single 6K 60Hz display.
The CalDigit TS4 is available in the U.S., U.K., and EU stores today, priced at $359.95, with global availability expected in mid-March.