Get a free year of VPN access with MacPaw's ClearVPN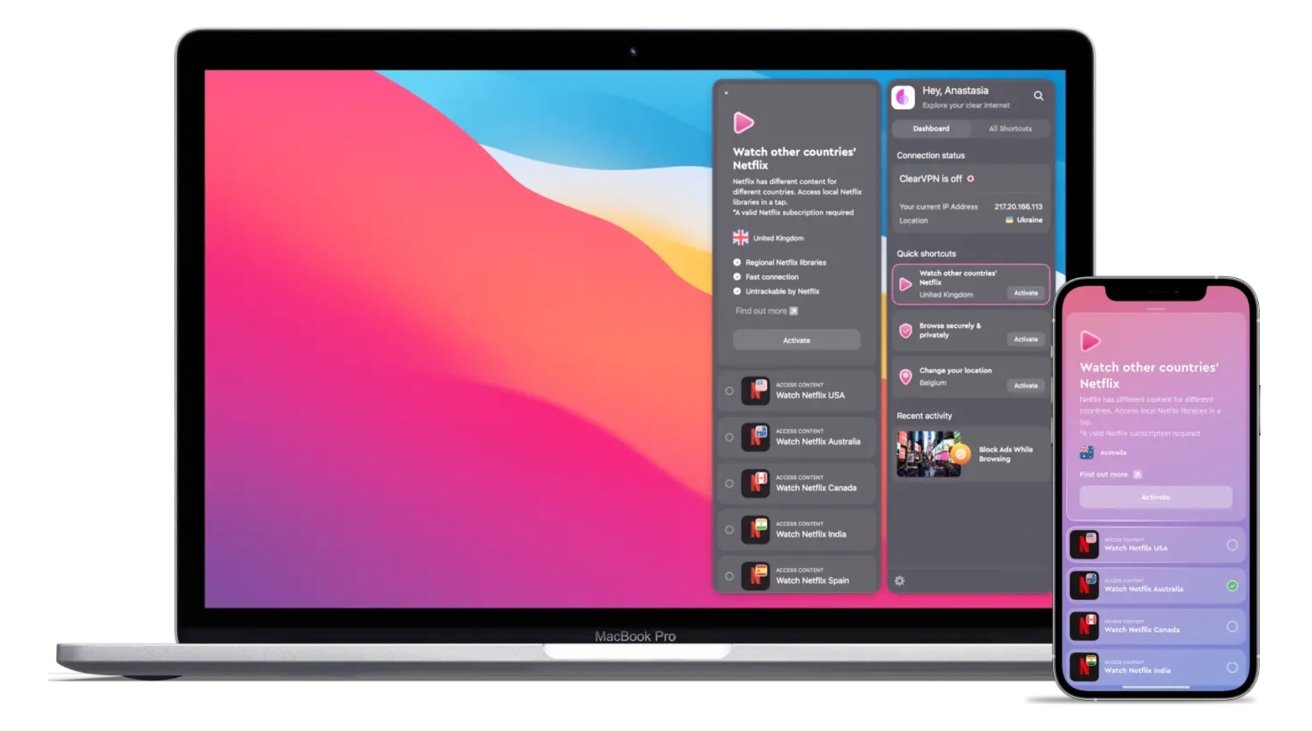 MacPaw is offering a free one-year subscription to ClearVPN, a promotion intended to keep the Internet open and usable during the ongoing international incident in Ukraine.
The situation in the Ukraine has affected the entire tech world, and with communications being all-important at such times, it can be impacted by strategic maneuvers. For example, in the wake of Facebook and Twitter changing policies and stopping advertising in the Ukraine and Russia, a Russian regulator ordered to throttle both social media platforms in retaliation.
For people in territories that face such throttling efforts, one workaround is to use a VPN. Rather than forcing users into using potentially malicious free VPN services, MacPaw has taken a different tactic.
Free ClearVPN for 12 months
According to tweets from ClearVPN in support of the Ukraine, the app urges users to "share the truth" about events in the country. As part of the urging, it is providing a promo code to get a year of access to ClearVPN for free.
To claim the year, users must sign up for a free account at the ClearVPN website. Once signed up and in the account screen, users must click "Redeem a promocode" under Billing Info, and enter the code "SAVEUKRAINE" in the box.
As a warning, the code may not necessarily work the first time, with social media users posting notices that it is an "invalid code." ClearVPN has said in a later Twitter post that it has already seen over 20,000 activations, and its servers are "a bit overloaded" from the attention.
If it doesn't work first time, try again a bit later.