HyperDrive USB-C 15-port 4K Display Docking Station now available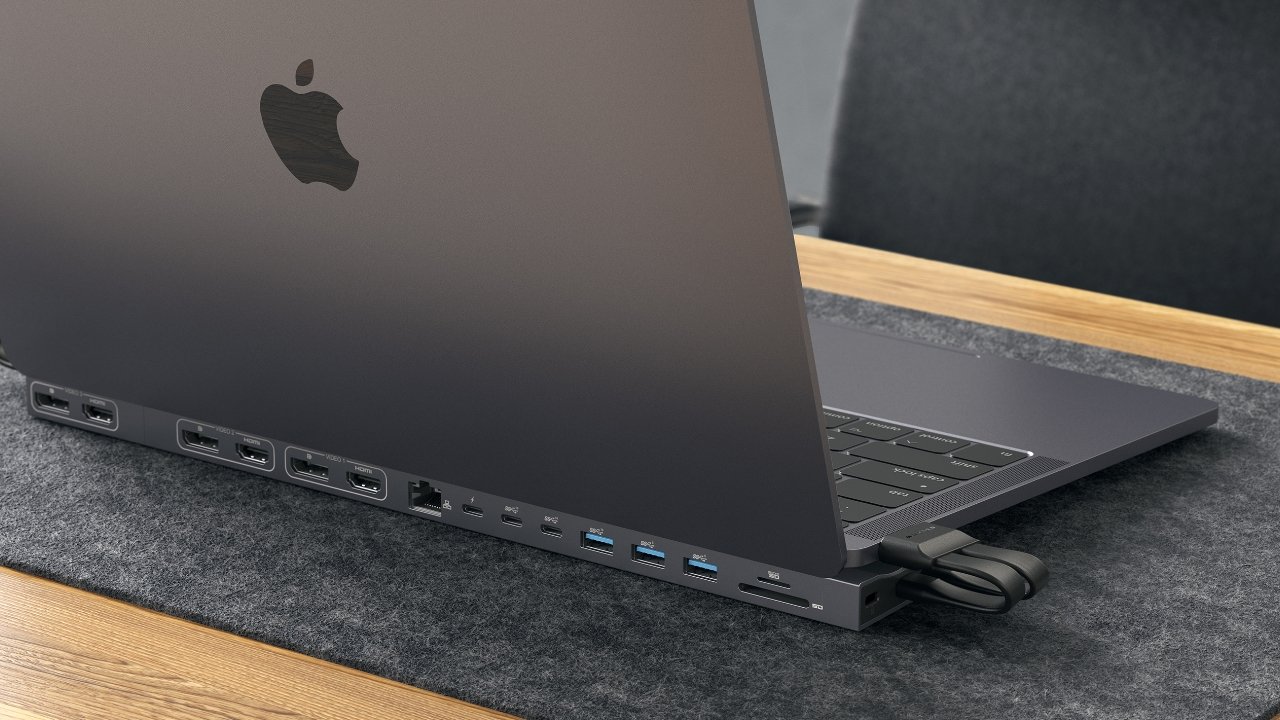 AppleInsider may earn an affiliate commission on purchases made through links on our site.
After successfully crowdfunding, the latest USB-C dock from Hyper is now available, provides up to 15 ports, and is capable of running up to three external 4K displays.
The HyperDrive 4K Display Docking Station started life as an Indiegogo campaign that began shipping in December 2021. The product is now being sold at Hyper while supplies last.
Two models are available, with the main unit aimed at 13-inch and 14-inch MacBook Pro models. The base model consists of a dock with 13 available ports, including two HDMI 4K60Hz connections, two DisplayPort capable of 4K60Hz, Gigabit Ethernet, USB-C with 100W of power delivery, two USB-C 10Gbps, one USB-A 10Gbps, two USB-A 5Gbps, and a MicroSD and SD card reader.
A second version intended for 15-inch and 16-inch MacBook Pro models includes an extra extension, which attaches to one end magnetically. The extension provides an extra set of HDMI and DisplayPort connections, bringing the total port count to 15, as well as enabling triple-display support on compatible Mac models.
The HyperDrive dock connects to the MacBook via flexible FPC USB-C cables. A single cable gets users access to 11 ports plus one HDMI/DisplayPort. An additional cable is required for access to additional HDMI/DisplayPort functionality.
Order the Hyperdrive 4K Display Docking Station for MacBook from Hyper's website. The model for the 13-inch and 14-inch MacBook retails for $249.99, while the larger model is $299.99.