What Apple risks by stopping all sales & operations in Russia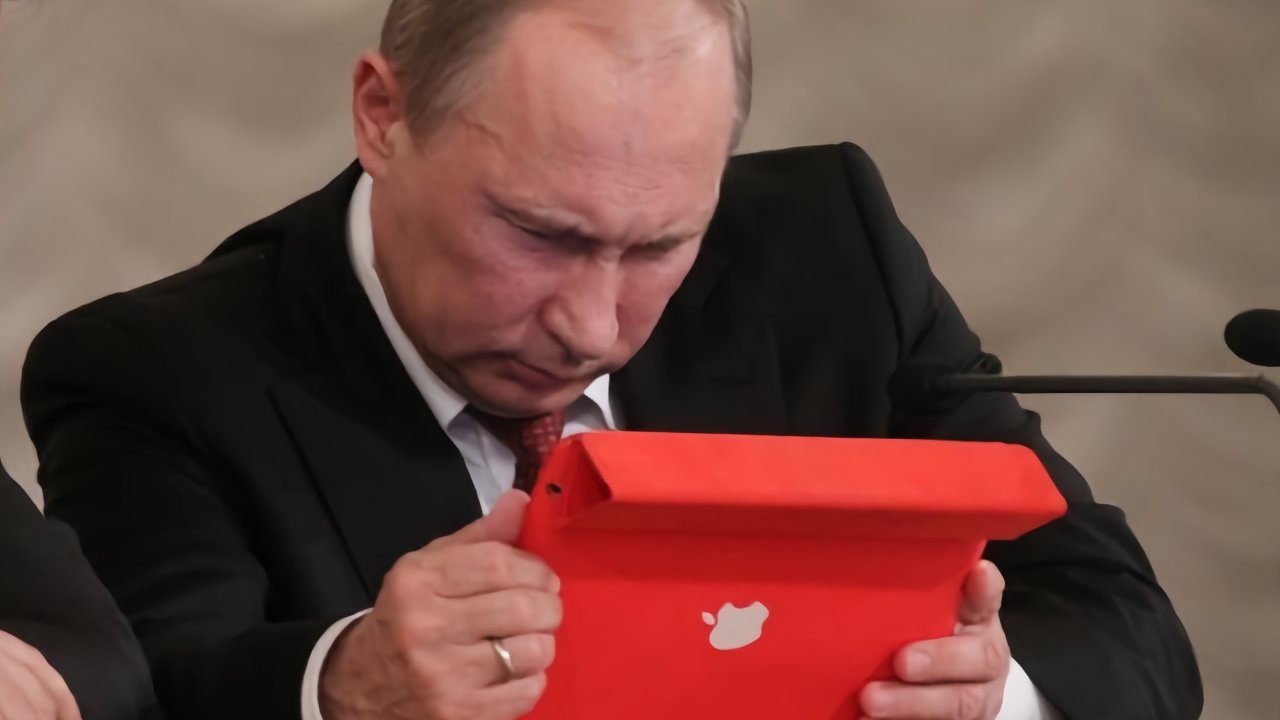 Apple's moves to exit the Russia market may have small financial impact on Apple, but more importantly potentially damage relations with suppliers an analyst claims.
Financial researcher and hedge fund manager Daniel Martins of The Street, argues that Russia is now likely to be facing an economic meltdown. "As a major global consumer products and services vendor, Apple should be impacted," he writes.
The impact should come in terms of Apple's direct sales, and also from the effect of any Russian technology supplier potentially being banned from working with the company.
However, Martins reports that Russia accounts for only about 2% of the world's economy. And that based on previous estimates in 2020, Apple's revenues from the region amounted to $2.5 billion.
"While this could seem like a huge number to many companies," continues Martins, "it represented less than 1% of Apple's total sales that year."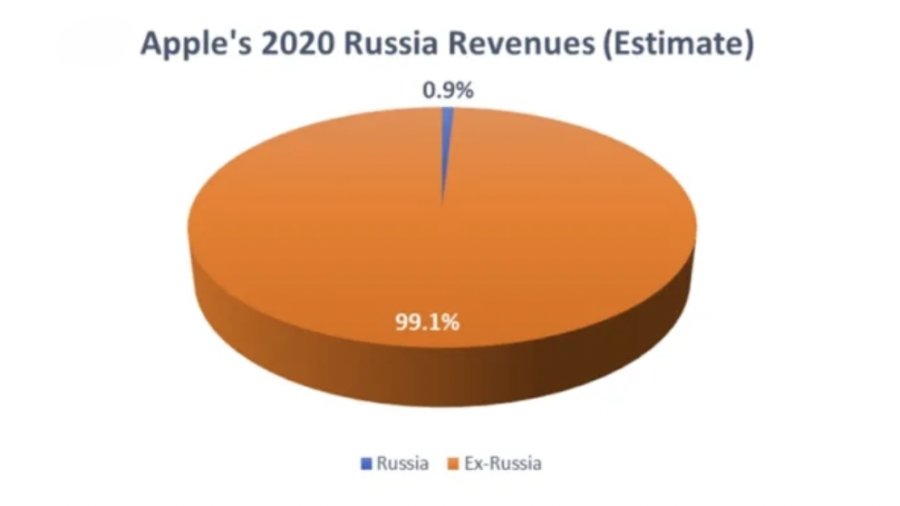 "Here's a quick back-of-the-envelope calculation," he writes, figuring out Apple's earnings-per-share (EPS) based in part on its blended op margin, the profit margin that comes from multiple different divisions or products.
"[Assume] Apple's 2020 blended op margin of 24% and tax rate of 14.4%," continues Martins. "Russia's $2.4 billion revenues, therefore, represent less than 3 cents in EPS, which is minimal compared to Apple's $3.27 delivered in fiscal 2020."
Consequently, Apple has little to nothing to fear from ceasing sales in Russia. There is really only the prospect of difficulties working with suppliers in the region.
"As Russia becomes economically more isolated from the rest of the world, disruptions to the supply chain could become substantial," he continues. "However, while this might be concerning to some companies, Apple has much less to fear."
"Based on data that I collected in 2020, the Cupertino company does not have any supplier in Russia (or in Ukraine, for that matter)," writes Martins. "More than 80% of them are located in China, Japan and a few Asian countries including Taiwan, South Korea and Vietnam."
Other more significant issues
There are further issues that Martins does not address, such as how Apple has just opened its first physical offices in Russia. All Big Tech companies operating at certain levels in the region are now required by law to maintain a presence in the country.
It's not clear whether the new Russian law stipulates anything above a token presence, however.
As AppleInsider has reported, though, Apple does use 10 smelters and refiners that are based in Russia. It uses them as the country is a significant producer of raw materials, including titanium and palladium.
Titanium is also produced in the US and China, so Russia is not an exclusive supplier. However, it is the world's primary producer of palladium, which is often used for electrodes and other components.
Then both Russia and the Ukraine are major energy producers. Supplies are already constrained, and the conflict is leading to skyrocketing prices.