Rumored 'Mac Studio' and new Apple display leaked in renders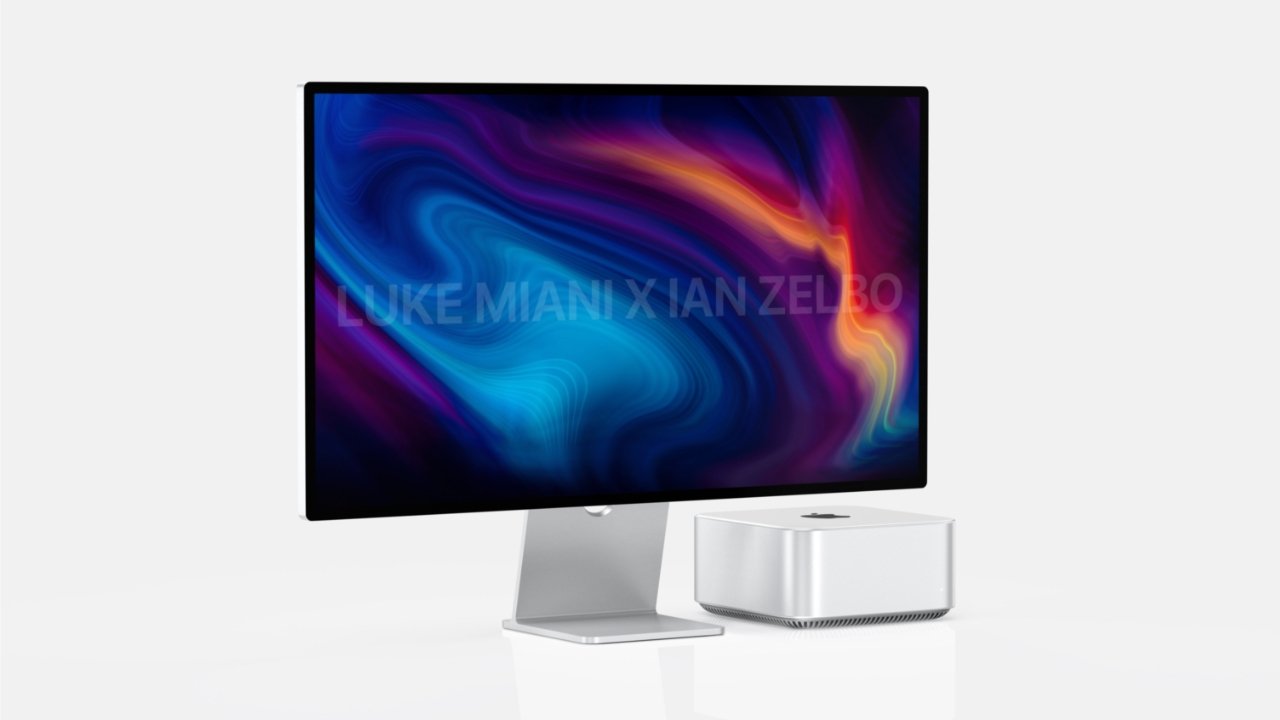 Renders based on leaked information for the rumored "Mac Studio" have emerged, showing a taller Mac mini-like design and a new Apple display similar to the Pro Display XDR, both of which could be announced during the Tuesday Apple event.
According to AppleTrack, Luke Miani has details about the "Mac Studio" and worked with render artist Ian Zelbo, who has worked with Jon Prosser in the past. The renders show a monitor that takes inspiration from the 24-inch iMac and Pro Display XDR, and a small Mac mini-like device meant to be the new pro desktop Mac dubbed "Mac Studio."
The sources described the "Mac Studio" as resembling two Mac minis stacked on top of each other with silver sides, a white top, and rounded corners similar to the 14-inch MacBook Pro and 16-inch MacBook Pro. It is about 4 inches tall with a similar footprint to the Mac mini. This is similar to how the new Mac Pro was described in previous leaks.
The rumored display is said to be 27-inches diagonally and has thicker bezels than the Pro Display XDR and no circular hole pattern in the rear casing. The renders show a stand and design similar to Apple's existing 24-inch iMac.
Miani says the products may be announced during the Tuesday event, but Apple has been known to be "historically fluid" with release dates and announcements for new products. His leak accuracy has been middling so far, with a miss on the release window for AirPods 3, but nailing down details of the new MacBook Pro redesigns down to port specs.