Apple TV+ 'Friday Night Baseball' offers weekly game streams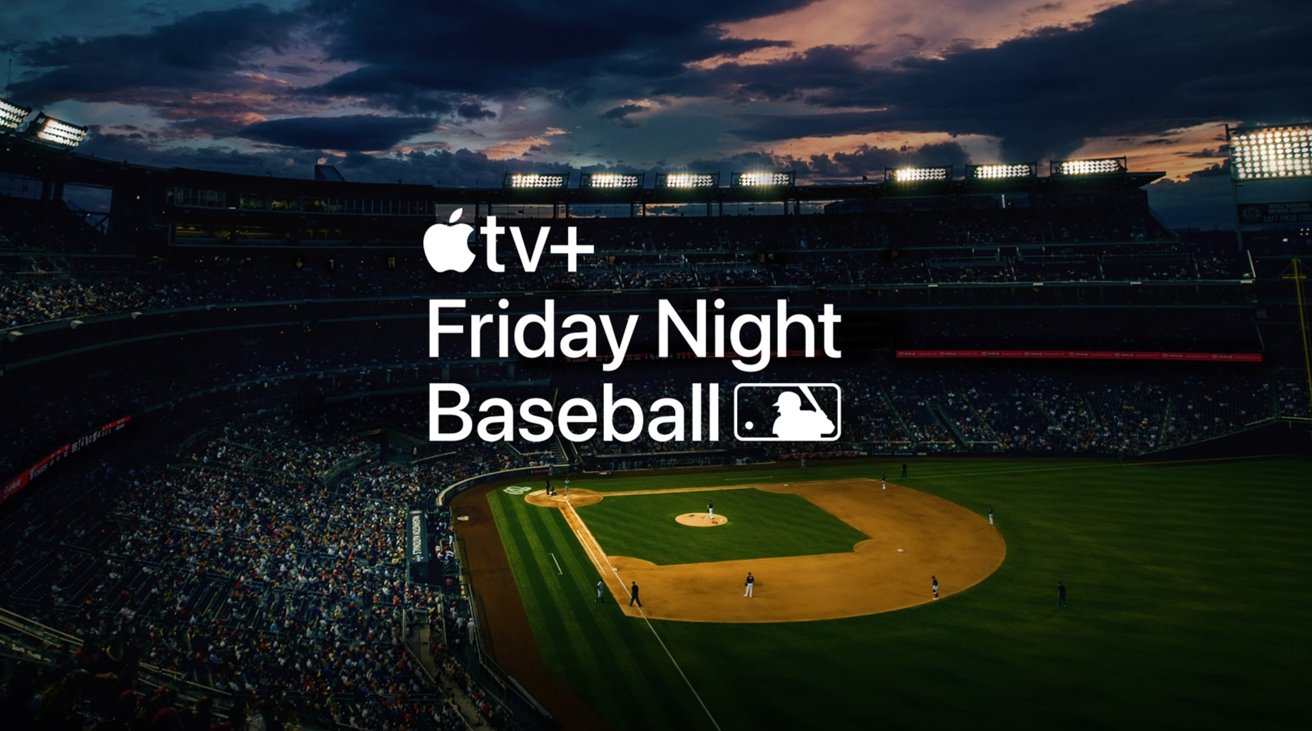 Apple has secured "Friday Night Baseball" for Apple TV+, offering viewers the chance to watch two baseball games every Friday.
Announced at the "Peek Performance" special event on Tuesday, Apple confirmed it had picked up Friday Night Baseball for Apple TV+. The partnership with Major League Baseball consists of a weekly double-header with live pre- and postgame shows, available in eight countries.
Fans will be able to view marquee games on Friday nights without local broadcast restrictions wherever Apple TV+ can be viewed, and for a limited time, without a subscription.
As well as Friday Night Baseball, Apple is providing users in the U.S. with "MLB Big Inning," a live show with highlights and look-ins airing every weeknight of the regular season. A 24-7 livestream will also be viewable with MLB game replays, news, and analysis in the U.S. and Canada.
"Friday Night Baseball" will be available in the United States, Canada, Australia, Brazil, Japan, Mexico, Puerto Rico, South Korea, and the United Kingdom. An expansion into more countries will take place at a later date.
As well as Apple TV+, the partnership has Apple and MLB providing enhanced league and team coverage for fans in Apple News, complete with highlights watchable within the News app.