Insta360 debuts upgraded One RS modular action camera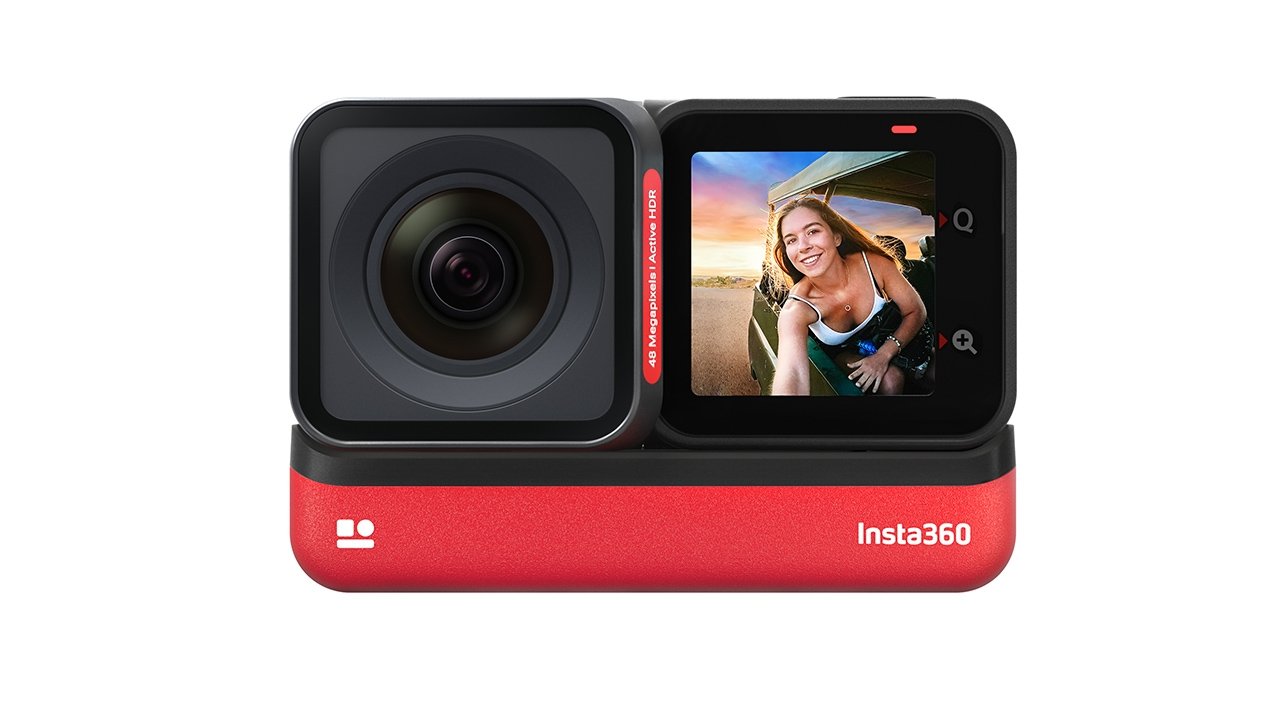 Insta360 has unveiled the One RS, the company's latest modular action camera with an interchangeable lens that retails for $549.99 and packs a suite of upgrades over past models.
The One RS uses Insta360's modular design, which includes a camera separated into three parts: a battery, a processor, and a quick-swap lens setup. Compared to previous interactions of the company's cameras, the One RS features several improvements.
The "core," or processor, on the One RS features an additional microphone, quicker Wi-Fi for transferring images and videos, an Instant Zoom feature with up to 2.7 times magnification, and a quick menu for changing shooting modes on the go.
In addition, the camera's stabilization mode has been improved and its mounting bracket has been redesigned to make using some modules easier.
The regular action camera lens on the One RS has also seen a significant upgrade. Insta360 calls it to the 4K Boost lens, and it features an upgraded 1/2-inch 48-megapixel sensor with an F2.4 aperture and a higher ISO of 6400.
That new lens also packs two additional camera modes, including Active HDR and 6K Widescreen. The former mode is an HDR shooting mode made for action sports, "minimizing ghosting and revealing details in the highlights and shadows that other action cameras miss," while the latter allows for a 2.35:1 aspect ratio for a cinematic look.
There are plenty of action camera products available on the market, but Insta360's offerings sport its signature feature. Like the company's other cameras, the One RS can be converted into a 360-degree live streaming camera with the Insta360 app and double as a webcam when connected to a Mac or PC.
Given its modular design, the camera will also support additional hardware upgrades and functionality expansions down the road.
The Insta360 One RS is available starting Tuesday on the company's website, as well as on Amazon. It retails for $549.99.