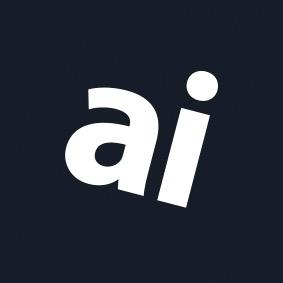 Why you can trust AppleInsider
2022 iPad Air review: The iPad truest to Apple's original vision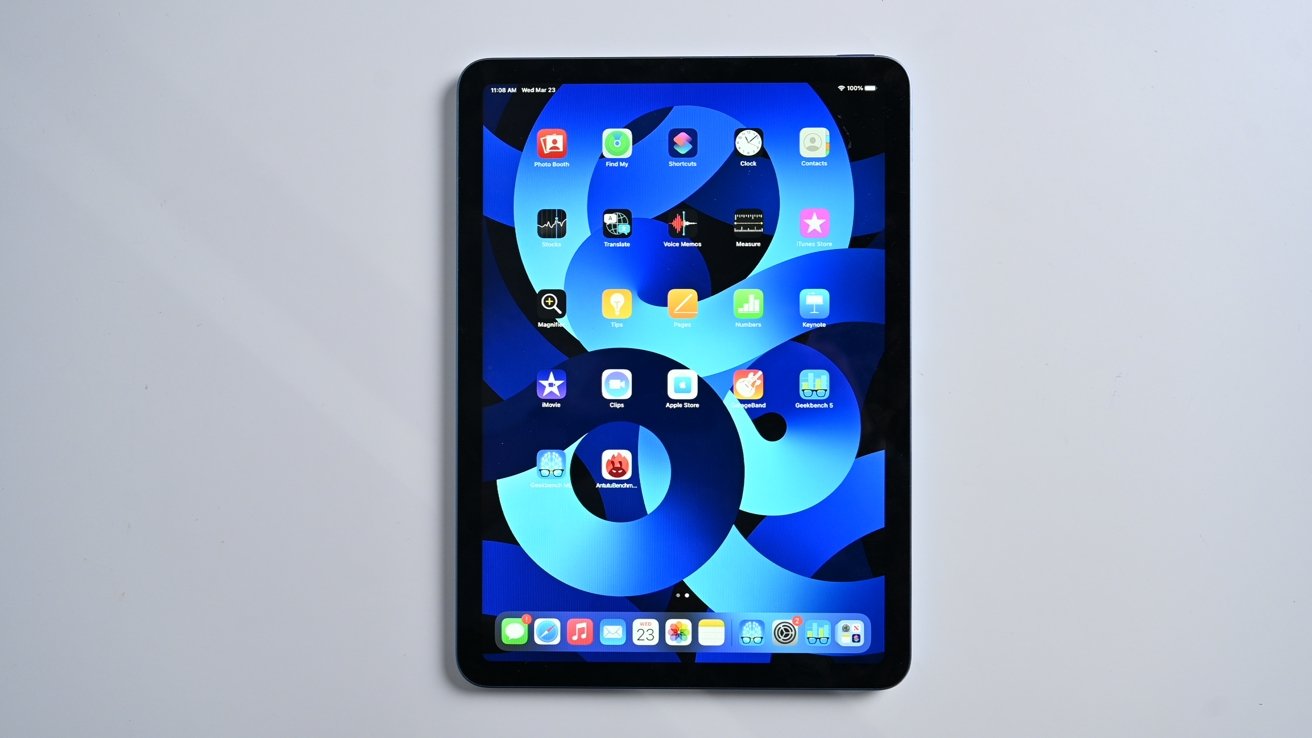 ---
The new 2022 iPad Air 5 is peak Apple. It's incredibly fast, comes in fun new colors, and has great cameras. But its woeful storage options have much to be desired.
Apple released the 2022 iPad Air about a year and a half over the fourth-generation model. With the fourth-generation Air, Apple introduced a new design that mixed fun colors with an iPad Pro-inspired aesthetic.
This model didn't get a redesign, but its new color choices are paired with the incredibly-capable M1 processor. It's got speed to spare for almost everyone and is one reason why we are always quick to recommend this model to users.
Starting with specs
The fifth-generation iPad Air retains the same dimensions as its predecessor. It's 9.7 inches tall, .24 inches thick, and 7.02 inches wide. That allows the iPad Air to once again occupy nearly the same footprint as the 11-inch iPad Pro.
And if you're wondering, you can use 11-inch iPad Pro cases with the 2022 iPad Air.
The A14 Bionic processor has been upgraded for a new M1 processor, the same one found in several Macs and the iPad Pro line.
It comes in five colors, some as holdovers while others are new.
There is Space Grey, a common choice. There's a new blue supplanting the old one, Pink replaces Rose Gold, silver has been abandoned in favor of Starlight, and green is gone in favor of purple.
Our absolute favorite is this new blue. This stunning colorway is arguably the best color Apple has introduced on an anodized aluminum product. It is a rich, vibrant, metallic blue that we haven't seen before.
Apple has this tendency to embrace pastels or less-saturated hues in many of its products. Even the blue it is replacing was a light sky blue. It can sometimes be hard to capture, and various lighting can impact its appearance, from light gunmetal to a warm ocean blue.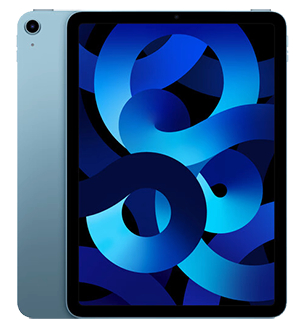 iPad Air 5
---
The 2022 iPad Air features Apple's M1 chip, a 12MP Ultra Wide front camera with Center Stage, and 5G capability (Wi-Fi + Cellular models only).
The other colors look nice if you aren't a fan of blue, though they aren't as vibrant. The Starlight color is nice, though possibly a bit divisive. Silver has been retired in favor of Starlight, which has a bit of a gold tint.
This generation of the iPad Air sports the same 10.9-inch LCD, which measures 2360 by 1640 in resolution, just a minutia smaller than that of the 11-inch iPad Pro's display.
Apple has Touch ID built into the power toggle button, it's got a set of stereo speakers, and is outfitted with a USB-C port on the bottom. On the side is the volume rocker, which now borrows functionality from the iPad mini by default. As you rotate the tablet, the uppermost button will automatically be associated with "volume up."
The rear-facing camera is a 12MP camera, the same as last-gen, while the front-facing camera is now a 12MP module, up from 7MP.
The new iPad Air brings along Wi-Fi 6, Bluetooth 5, plus has newfound support for sub-6Ghz 5G alongside gigabit-class 4G LTE.
The everyone iPad
Here's the thing with the 2022 iPad Air. It is simultaneously a boring upgrade while also being our most oft-recommended. Chief upgrades include that M1 processor, a faster USB-C port, 5G, and some new colors.
Typically kinds of upgrades aren't particularly headline-grabbing, and they don't sound like much written out. We end up devoting several paragraphs to changes in color — did we mention how cool the blue looks — as we're devoid of other monumental changes.
The M1 is the most profound upgrade, bringing this widely-appealing tablet into the same performance bracket as Apple's most expensive tablets. At least for the time being.
But even then, this isn't something you'll notice with day-to-day use. Apple's fourth-generation iPad Air was already a fast device. It never felt slow and could crunch through almost all tasks it was handed.
That A14 Bionic fell short with heavy-duty tasks — like encoding a 4K or 8K video. Here, the M1 is ensuring that new iPad Air owners will have a fast tablet for many years to come, as well as helping with processor-laden tasks.
There is hope that Apple has grand plans for iPadOS to more fully take advantage of the immense processing power it has bestowed on its tablets, but we'll never tell you to pick up something with the hopes of future updates.
Since it is the same chip as the 11-inch and 12.9-inch iPad Pros, its Geekbench scores are nearly identical. They oscillate within the expected margin of error, with the iPad Air getting around a single-core of 1715 and a multi-core score of 7229.
The last-generation iPad Air had a USB-C port, though its speed was less impressive. It was capped at 5Gb/s and couldn't support an external 5K display.
Apple updated the 2022 iPad Air with a USB-C 3.1 gen 2 port that can now handle up to 10Gb/s of data and drive up to a 6K display. That includes Apple's new Studio Display, by the way.
The improved USB-C speed makes a big difference in transferring data if you have a fast enough drive to support it. Many NVMe-based SSDs will see quicker transfers if you have multiple drives connected to a hub.
Since launch, we've toiled away consuming and creating with the 2022 iPad Air. We've caught up on our Apple TV watch list using picture-in-picture while writing inside of Bear. We did what you do with an Apple Pencil — sketching, document completion, and note-taking.
Opening apps was effortless, as was jumping between tabs in Safari. Everything about the experience felt fluid and rapid. The only thing holding it back was iPadOS itself.
While a capable operating system, it still lacks the wealth of functionality of the more-mature macOS.
Center Stage is a neat effect on the new 12MP front-facing shooter, but zooming in too much hurts the final resolution of the image. It's great for video calls, and still pics have good clarity, skin tones, and balance.
Using split-screen apps on the iPad Air is also only so-so. It is functionally acceptable, but the apps don't have much space to stretch out. You can use two apps at once, but we felt more comfortable with certain apps in Slide-Over instead.
If you intend on multitasking by watching videos in PiP and apps side-by-side, we'd recommend you invest in the 12.9-inch iPad Pro.
Which is best: iPad Air or iPad Pro
When Apple introduced the 2021 iPad Pro, we recommended almost nobody buy the 11-inch version. We think that most users would be better off buying the iPad Air or jumping up to the 12.9-inch iPad Pro.
The 12.9-inch iPad Pro is better equipped, not just with a larger display, but a higher quality display with mini-LED. The jump to the similarly-sized 11-inch iPad Pro isn't as much of an upgrade over the Air.
Now that Apple has upped the USB-C speed, dropped in 5G, and included the same M1 processor, it's even harder for us to recommend the 11-inch iPad Pro.
The 11-inch iPad Pro still has some benefits, including ProMotion with refresh rates up to 120Hz, Thunderbolt support, additional storage options, Face ID, and mmWave 5G.
If some of those are imminently important to you, go for that 11-inch iPad Pro, or consider the 12.9-inch size. For everyone else, feel comfortable with the iPad Air.
With the new iPad Air, Apple only presents two options to buyers. Choose the base model and get 64GB, or spend another $150 and get 256GB.
There is no 128GB choice. To put this in perspective, you can get a 256GB iPad Air for $200 less than the 256GB 11-inch iPad Pro. Or, you can pick up a 128GB 11-inch iPad Pro for only $50 than the 256GB iPad Air.
Your use-cases will dictate which makes the most sense, but it can complicate comparing various storage configurations across multiple product lines.
Should you buy the 2022 iPad Air?
Based on what we know about our readers in the aggregate, if you're in the market for an iPad of some sort, your best choice is probably the iPad Air. The iPad Pro is expensive, with features that likely won't matter to the average user. At the same time, the ninth-generation iPad lacks many of the modern features of the iPad Air.
We feel that the new iPad Air is just the right amount of iPad, sitting right in the middle of Apple's lineup. There are still some things Apple could improve upon here, but not by much. ProMotion is a nice-to-have, and mmWave 5G isn't a big deal yet.
Thunderbolt is only advantageous for niche users, and while Face ID is much faster and more convenient, it alone isn't a reason to upgrade.
We love the new iPad Air. Apple took its most wide-appeal tablet, upped the front-facing camera, provided optional 5G support, and made it even faster. All at the same price.
The iPad Air is the sweet spot in the entire iPad lineup for most people, from $329 to $2000 or more. If you're looking for our color preference, might we recommend the blue model?
Brilliant color choices, especially blue
As fast as Apple's most expensive tablet
USB-C is twice as fast and supports 6K displays
5G support
Same staring price
Improved front-facing camera with Center Stage
Silver is no longer an option
Only supports sub-6GHz 5G
No 128GB option and low base model storage capacity
More speed than iPadOS can take advantage of
Rating: 4.5 out of 5
Where to buy
At press time, B&H Photo Video and Amazon are leading the pack with double-digit discounts on select models.