Studio Display teardown shows iMac-like dual-fan cooling, dense electronics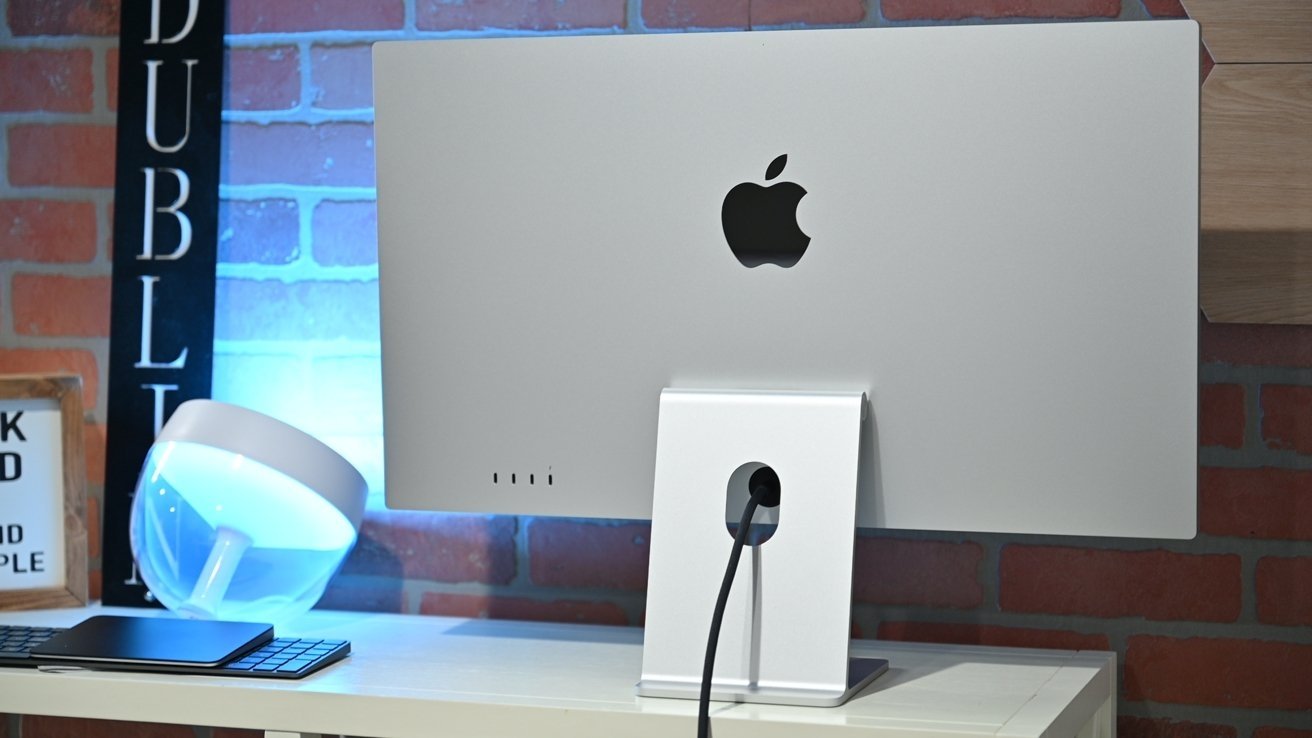 The Studio Display features a lot of electronics behind its screen, a teardown of the new Apple monitor reveals, complete with a dual fan cooling system to thermally manage the dense screen.
Following the release of new Apple products, a teardown of the hardware usually ensues, showing all of the company's design choices for inside the devices. For the new Studio Display, it has gone through the same customary treatment via repair outfit iFixit.
Accessed by removing the screen, the Studio Display is shown to be a very densely-packed monitor. Housing a variety of components, including an A13 Bionic chip, 64GB of storage, and a six-speaker audio system, the monitor is packed with a lot of electronics.
In fact, at first glance, the new Studio Display may actually look more like a computer than Apple's new Intel-based iMac. Based purely on internal complexity, many people guessed that the Studio Display was a computer and the 24-inch iMac was a display.
While the Studio Display doesn't have the iMac "chin," it's certainly evident that Apple had to find places to put the circuit boards and other components used in the screen.
High in the assembly are a pair of fans, which are used to cool down the arrangement. This is not dissimilar to thermal management systems Apple used in earlier iMacs, such as the iMac Pro.
Also immediately visible once the screen is removed are the circuit boards, which congregate towards the base of the main unit. To the corners are speakers, while flex cables connect the 12-megapixel camera to the main board.
Speaking of the camera, the setup itself is virtually identical to the camera in the iPhone 11. The display itself is the same display as the one seen in the 5K iMac.
iFixit also notes that the Studio Display is about 50% thicker than the iMac, largely because of the internal power supply. If Apple went with an external power supply, the Studio Display could have been the same thickness as the 24-inch iMac.
The speaker setup in the new iMac is "impressive," iFixit notes. However, the speaker units are glued down, which could make removal or disassembly difficult.
Overall, the internals of the Studio Display and the monitor's build in general stands as an "impressive testament to Apple's ability to solve problems."
iFixit has yet to complete a full teardown of the device, however, so additional findings may be on the horizon.