The macOS 12.3.1 update fixed bugs affecting PCI-E GPU performance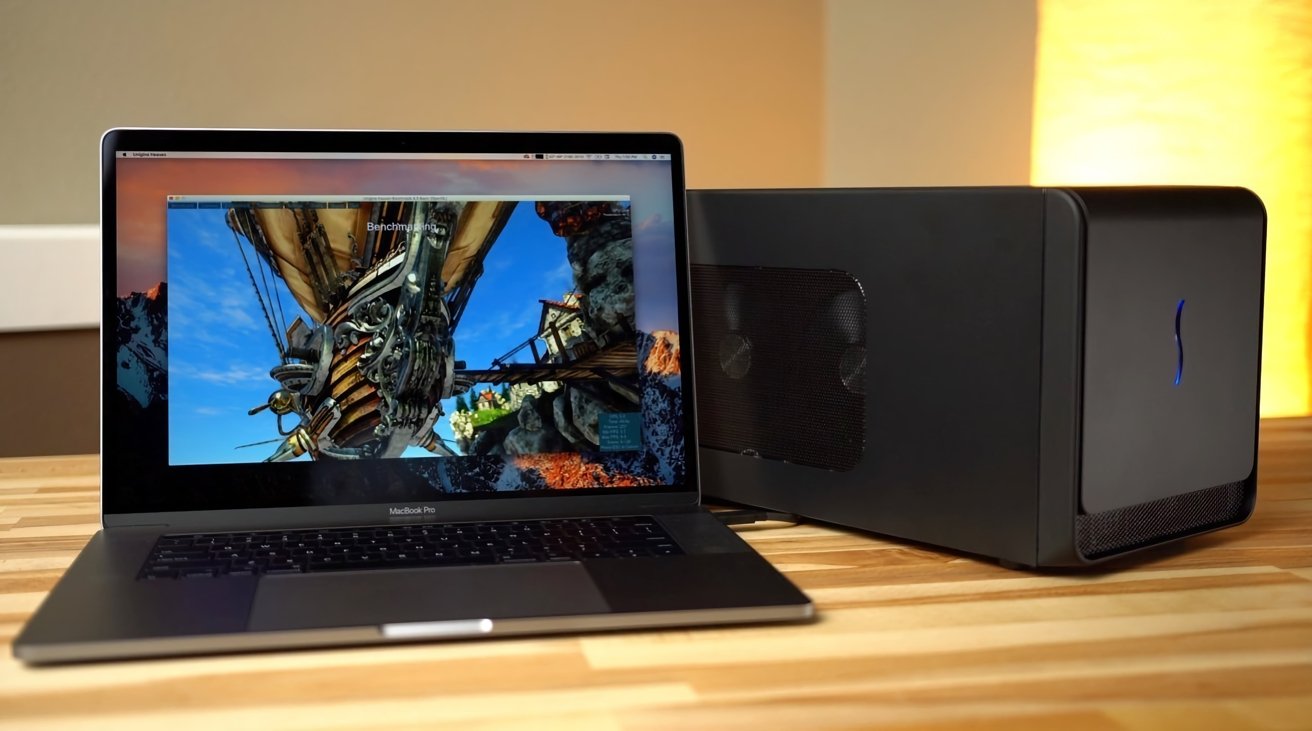 An update issued to macOS Monterey Thursday morning has resolved most of the issues impacting PCI-E graphics cards in eGPU enclosures and the Mac Pro.
Alongside fixes to external displays and Bluetooth connectivity. the update to macOS Monterey on March 31, version 12.3.1, brought undocumented fixes to an issue impacting a small number of users with third-party cards.
The video processing speed hits manifested with PCI-E connected cards. Following the macOS Monterey 12.3 update, a number of users ran into a bug that impacted third-party GPU cards connected to a Mac via an external GPU enclosure, and those in Mac Pro configurations.
One email from an AppleInsider reader claimed that their Mac's integrated graphics processor ran faster than the $2800 W6800X GPU that was connected. Another reader experienced a 94% drop in performance with an unspecified AMD RDNA card inside the Mac Pro.
However, the bug wasn't widespread, and didn't impact every AMD card. It also didn't have any effect on integrated graphics processors inside iMac units, or MPX module AMD cards.
Even for the card that appeared to be most impacted, the Radeon 6800, not every use was hit by the performance drop.
Early performance tests by AppleInsider on various combinations of GPUs and eGPUs found inconsistent effects on speed across different combinations of hardware. Testing on Thursday afternoon after the patch was applied, found full speed restored to every combination that was previously impacted.