iPhone, AirPods, Apple Watch all dominate the teen technology market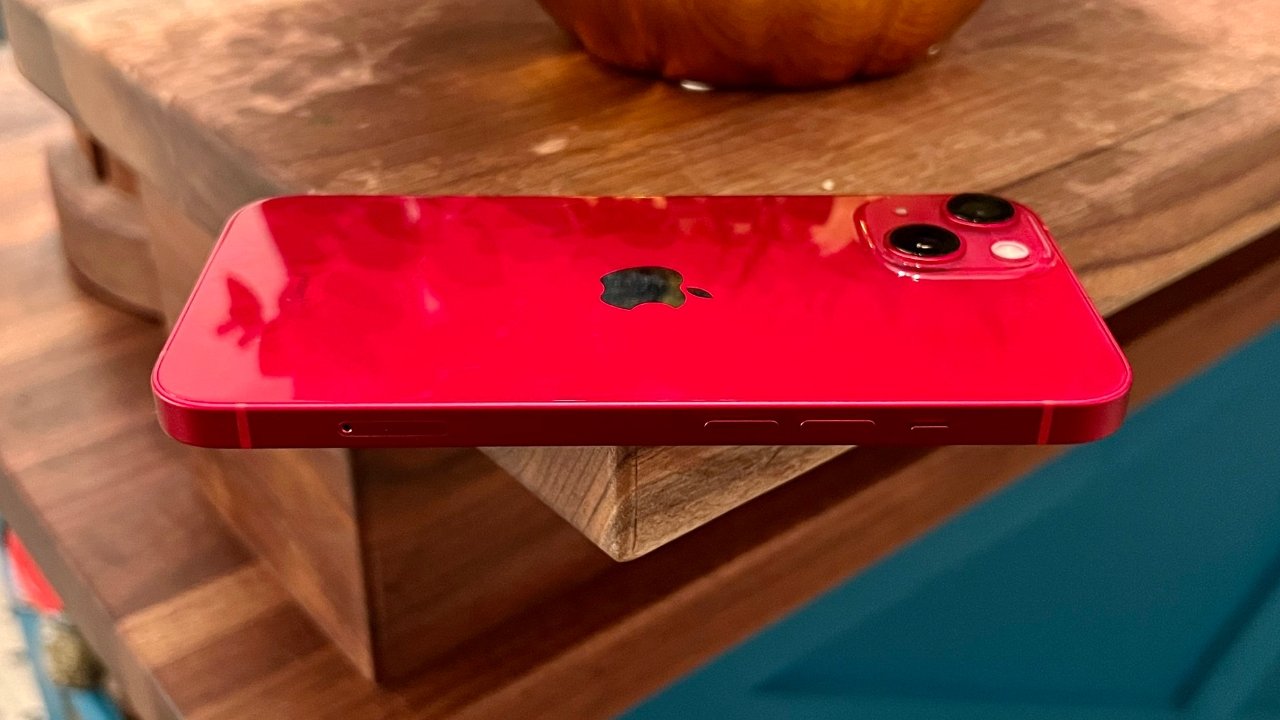 The latest Piper Sandler teen survey shows an all-time record for teen use of AirPods, plus strong demand for the iPhone 13, as Apple remains the most popular device maker for teenagers.
Analyst firm Piper Sandler undertakes two surveys of US teenagers per year, with the last one covering Fall 2021. Its newly-released Spring 2022 report shows Apple either broadly retaining its popularity with some devices, or increasing it with others.
According to Piper Sandler, 87% of the 7,100 teenagers surveyed across 44 US states, currently own an iPhone. That's the same as in the previous report, where Apple had managed to increase ownership from 86% in the one before.
More marked change cane with the proportion of teens already owning the latest model. In the new Spring 2022 survey, approximately 18% owned an iPhone 13, "well ahead" of the approximately 12% who owned an iPhone 12 in the previous report.
Similarly, a record percentage of teens surveyed now own an Apple Watch. Piper Sandler's says that the ownership share is around 34%.
That 34% is up from the previous survey's 30%. The percentage of teens intending to buy in the next six months was up to 14% from the previous 13%.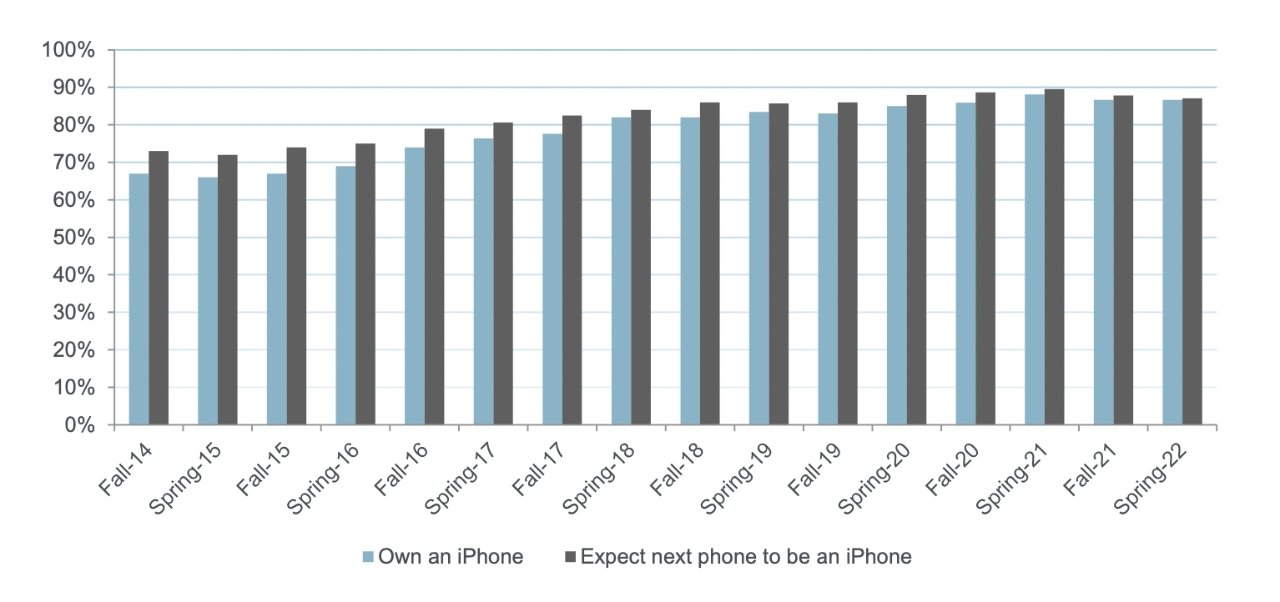 Apple's AirPods have achieved an all-time high in Piper Sandler's surveys, with 72% of teens currently owning a pair.
Piper Sandler also reports that intention of teenagers to get an iPhone as their next phone is broadly the same as before. In Fall 2021, it was 88%, now in Spring 2022, it is 87%.
It's also a small change in the percentage of teens expecting to upgrade to an iPhone 13 this spring or summer, but this time the difference is in Apple's favor. Previously 22% expected to buy, now it's 23%.
"Both the 87% iPhone ownership and 87% intention to purchase an iPhone metrics remain near record highs for our survey," says the research firm. "In addition, these trends are encouraging as the company continues to introduce new 5G iPhones, which continues to provide a significant product cycle refresh."
Piper Sandler also says that "these positive trends can also be a catalyst for further services growth." This is already reflected in how Apple Pay "ranked first" in payment apps, "partly due to 87% of teens... saying they have an iPhone."
This survey, the company's 43rd, was conducted between February 16, 2022, and March 22, 2022. The 7,100 teens surveyed is down from the last report's 10,000, though no reason is given for the decrease in sample size.