Crime blotter: Amsterdam mayor honors survivors of Apple Store hostage standoff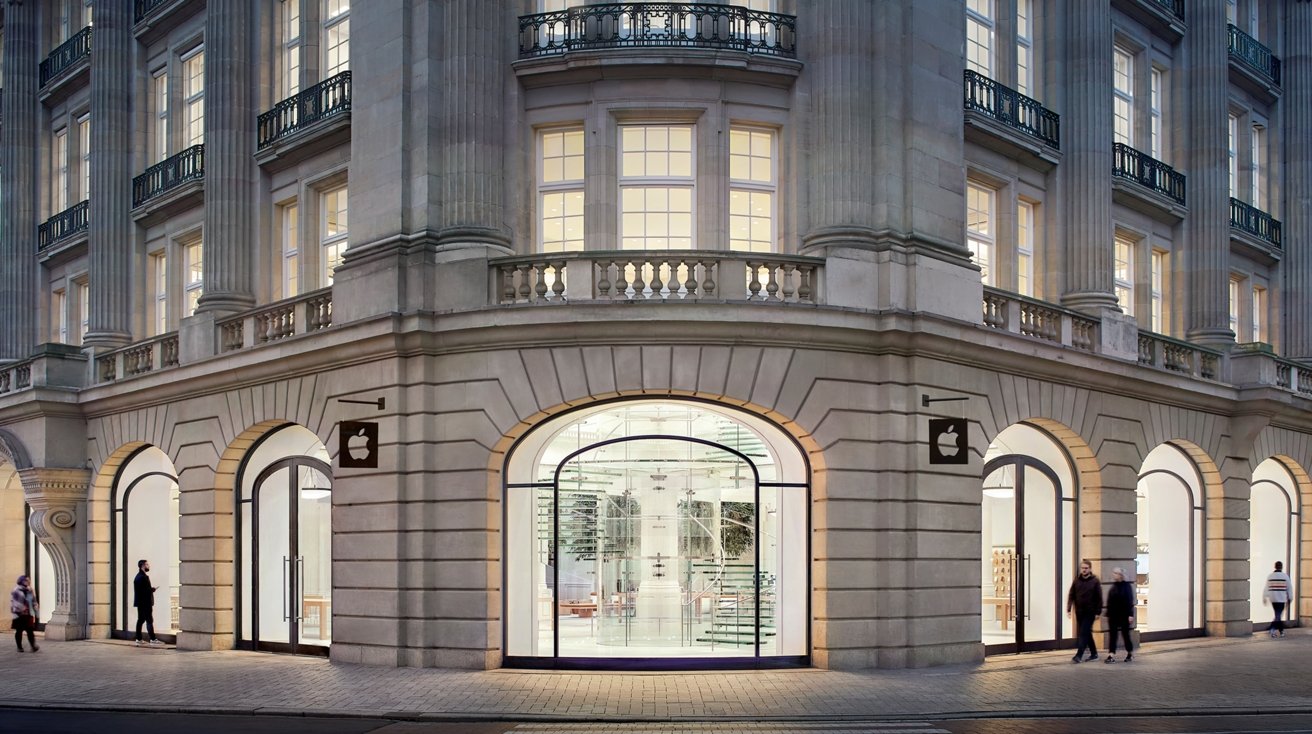 AppleInsider may earn an affiliate commission on purchases made through links on our site.
In the latest Apple Crime Blotter, Rudy Giuliani unlocks phones for prosecutors, iCloud evidence catches man who threatened Congresswoman, and multiple iPhone thefts from Walmart.
The latest in an occasional AppleInsider series, looking at the world of Apple-related crime.
Disney catches "Cast Members" stealing money in room with iPad, AirPods
Management at a Disney resort in Louisiana caught employees stealing cash and items from hotel rooms at the resort, and used an elaborate sting operation to do it. However, they avoided stealing Apple products that were left in the room.
According to Disney news site WDWNT, the thefts took place in March at the Port Orleans Resort - Riverside resort. Hotel management teamed up with the Orange County Sheriff's office to set up a decoy hotel room where cash, an iPad, and AirPods were left as "bait."
The two employees, known as "Cast Members," were caught stealing cash, but left the Apple products in the room.
Amsterdam Apple Store hostages honored as heroes
NL Times reports Mayor Femke Halsema honored the man who was held at gunpoint, as well as four others who hid in a closet during the hours-long standoff. The hostage situation had ended when the man held at gunpoint made a run, and when the hostage-taker followed him, he was hit by a car.
Giuliani agrees to unlock phones for prosecutors
Rudy Giuliani, the former New York mayor and attorney for former President Trump, agreed to unlock several electronic devices for prosecutors, CNN reported April 12. Prosecutors had seized 18 devices from Giuliani when they raided him in April 2021, and are said to be nearing a charging decision.
It's not clear how many of the devices in question are Apple products, but Giuliani had said in a 2021 interview that the search had been illegal because "they got it from the iCloud."
The former mayor's phone habits have made the news other times, such as when he visited an Apple Store in October 2019 to unlock an iPhone after entering incorrect passcodes ten times. The same month, NBC News reported that Giuliani had "butt-dialed" a reporter, causing that journalist to overhear and report a potentially incriminating conversation about money.
iCloud helped catch man convicted of threatening Congresswoman
A man from Florida pled guilty in April to sending a threatening email to a member of Congress, and he was caught after the email was traced to his iCloud account.
BusinessInsider writes the 67-year-old man had sent threats to Rep. Ilhan Omar of Minnesota in July of 2019, including the phrase "are you ready to die for Islam?" The man's identity was tracked down once Omar's staff reported the message to federal investigators.
The man pled guilty to a single count of threatening a federal official with the intent to intimidate, impede, and retaliate, and faces up to ten years in prison.
Ex-employees accused of stealing $25,000 in iPhones from Walmart Distribution Center
Two Pennsylvania men are accused of theft from their former employer, a Walmart distribution center, of $25,000 in iPhones. According to Gant News, the two men have been charged with felony theft by unlawful taking and receiving stolen property.
The thefts reportedly took place in the fall of 2021. Local stores had noticed that orders of iPhones hadn't been making it to the stores, and a coworker of the two men ultimately told authorities he had seen them taking the items.
Man admits he took 30 iPhones
In other Walmart iPhone theft news, a Nevada man has admitted that he took 30 iPhones from a Walmart in March of 2021. The Record Courier reports the man was observed on surveillance entering the store, walking into the stockroom, and filling a cardboard box with iPhone 12 units.
The 27-year-old admitted to felony burglary of a business and grand larceny.
iPhones stolen from music festival are found
More than 100 iPhones were stolen from attendees in a single day at the Ultra Music Festival in Miami in late March. According to NBC Miami, one man who had tracked his own phone found it and 11 others in bushes near a motel.
Criminals in Washington stole iPhones, shoes, and dogs, police say
Police in Washington, D.C., say a group of four perpetrators carried out a crime spree in mid-April in which they came upon multiple people and demanded their money, iPhones, shoes, and dogs.
According to The Washingtonian, two dogs and at least two iPhones were stolen and two people were shot, both non-fatally.