YouTuber builds his own Studio Display by upcycling an old iMac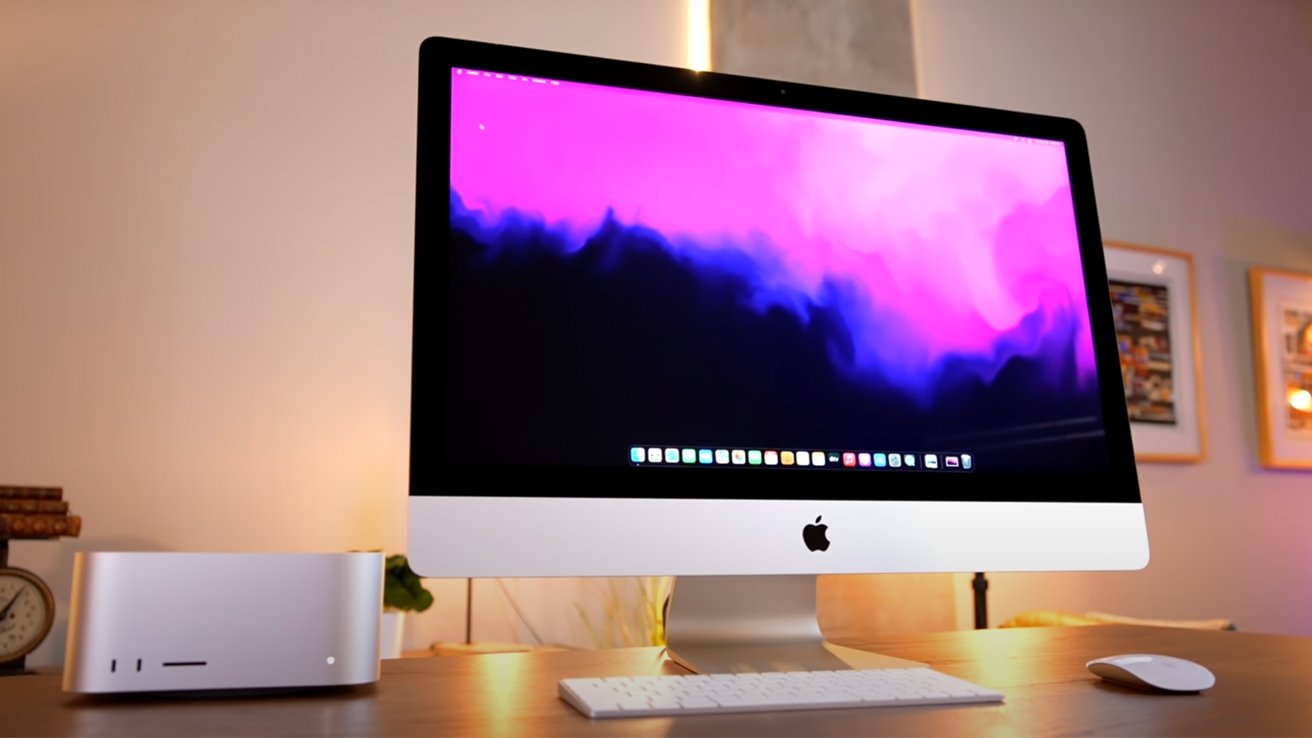 After realizing Apple's new Studio Display features a similar panel to Apple's 27-inch iMac, a clever YouTuber sets out to prove it's possible to DIY your own 5K display.
However, Miani also notes that the criticism surrounding the display is valid. It's the same 5K, 27-inch, non-ProMotion, non-MiniLED monitor that has been available on the iMac since 2014 — which got him thinking.
If it's the same display that Apple has been offering for nearly a decade, then you should be able to convert an old iMac into a similar display.
The video, spotted by 9to5mac, is hardly an exhaustive tutorial, but it does show the process of turning a 2014 27-inch iMac into a DIY Studio Display.
He obtained the iMac for "a smidge over $600," but notes that you could get it for less if you found one with a dead logic board and a working display.
Miani completely guts the iMac and, once finished, winds up with a 27-inch 5K display with a built-in camera and USB-C connectivity for $829.
While impressive, it's still not an exact duplicate of the Studio Display. For example, it doesn't feature P3 color gamut support — to get that, you'd need to get an iMac from 2015 or later.
He also points out that the performance isn't exactly the same as the Studio Display. The blacks aren't as deep, and the contrast ratio isn't as good. However, if you're willing to hunt down a 2015 — or even better, a 2017 iMac — you'd likely see even better results.
While the process does require some tools and technical prowess, it proves that it is possible to repurpose an old iMac into a high-end monitor if you so choose.
Apple debuted the Studio Display at the 2022 March Apple Event. The $1,600 monitor has received mixed reviews.
The display had an early issue where users were unable to update the device until Apple resigned iOS 15.4 specifically for the monitor.
Additionally, the monitor has seen multiple problems with its built-in webcam. The quality was seen as lacking, and even after an update, does not seem to be as impressive as we'd hoped.