Testing Apple's software fix for the Studio Display camera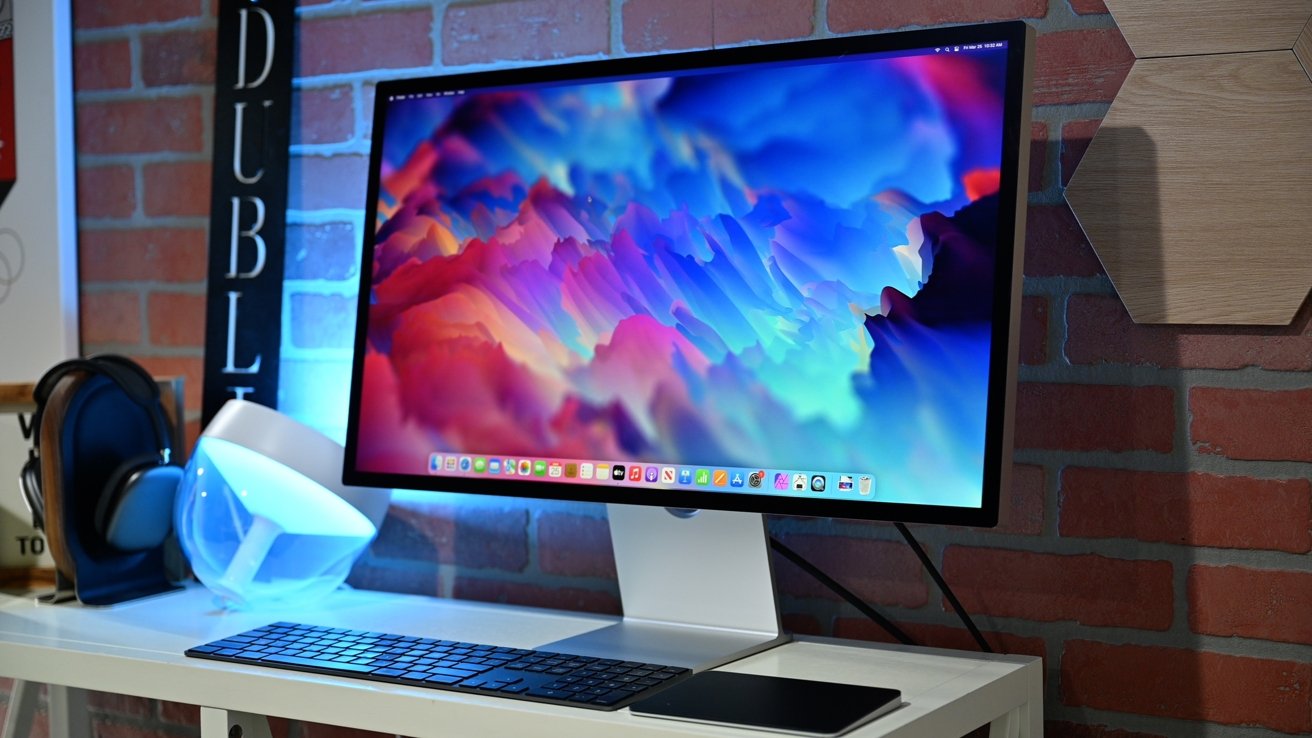 AppleInsider is supported by its audience and may earn commission as an Amazon Associate and affiliate partner on qualifying purchases. These affiliate partnerships do not influence our editorial content.
Apple claims that it has made significant improvements to the webcam included on the Studio Display thanks to a forthcoming update. We put the beta update to the test to see whether it notably improves Apple's much-criticized webcam.
Recently, Apple released a new wave of beta updates to developers. That includes the third beta of macOS Monterey 12.4. With that third beta, Apple also introduced the first beta of software version 15.5 for the Studio Display.
When users installed the macOS beta, they'd also get the 15.5 update for the Studio Display. We don't know when Apple will publically release these updates, but we'd guess within the next month or two based on typical beta cycles.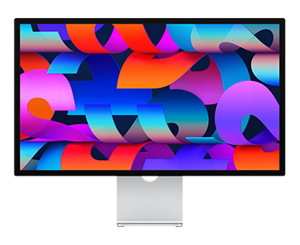 Apple Studio Display
---
The Apple Studio Display is a 27-inch 5K monitor with a 12MP Ultra Wide camera that supports Center Stage.
The changes are subtle
Side-by-side, there do appear to be improvements in the image quality.
We placed our Studio Display in our production studio so that we could keep the lighting and environment consistent. We filmed a few videos in the FaceTime app, QuickTime, and in Zoom using the Studio Display's camera.
Then we installed the macOS 12.4 update and the Studio Display 15.5 update. We verified the new version number of the display's firmware in the System Report pane. Finally, we repeated the video test to compare.
In our testing, we saw Apple had greatly improved the skin tone. A face that was red before the update had a more natural color afterward. The details also looked less noisy — Apple must have reduced the noise with additional smoothing.
Center Stage is now a bit less aggressive post-update. It doesn't crop in as tightly on a face, leaving a bit more room above a head. Hard to say whether this is good or bad and is something we'd prefer to have control over.
An optional setting to determine how zoomed-in the camera gets would be much preferable to ceding all control to Apple.
That all said, these are fairly subtle changes. So much so that when two Studio Displays are sitting next to each other on a table — one updated, one not — we could hardly see the differences.
It wasn't until we put the images next to one another on the same screen that the differences were highlighted.
Going to need more than software changes
Getting technical, this is merely the first beta of the 15.5 update and there is a chance we see further improvements by the final release. Based on the relatively small changes we're seeing though, we wouldn't hold our breath for something more substantial.
By all metrics, it seems that Apple is going to need more than software updates to improve the quality of this camera. The 12MP sensor isn't nearly as capable as those found on the iPhone.
With a display as large as the Studio Display, it was always going to be easier to judge the quality of the camera. It's much larger than the display of an iPhone so the poor image quality is magnified.
Additionally, when used with Center Stage, the camera has to crop in using digital zoom, which also can lower the quality. When using an iPhone or iPad, you're typically a bit closer to the camera without the need for digital manipulation.
That's still no excuse for the quality of this camera when Apple's other devices are capable of so much more.
Where to Buy
For a limited time, AppleInsider readers can save $50 on AppleCare for the Apple Studio Display at Apple Authorized Reseller Adorama. To activate the promotion, you must shop through this cost-saving activation link and enter promo code APINSIDER during checkout. Step-by-step activation instructions can be found on this help page.
Want to see how the offer stacks up? Comparing prices across leading Apple resellers is easy in our Apple Display Price Guide.