Studio Display update 15.5 with webcam fix now available for beta testers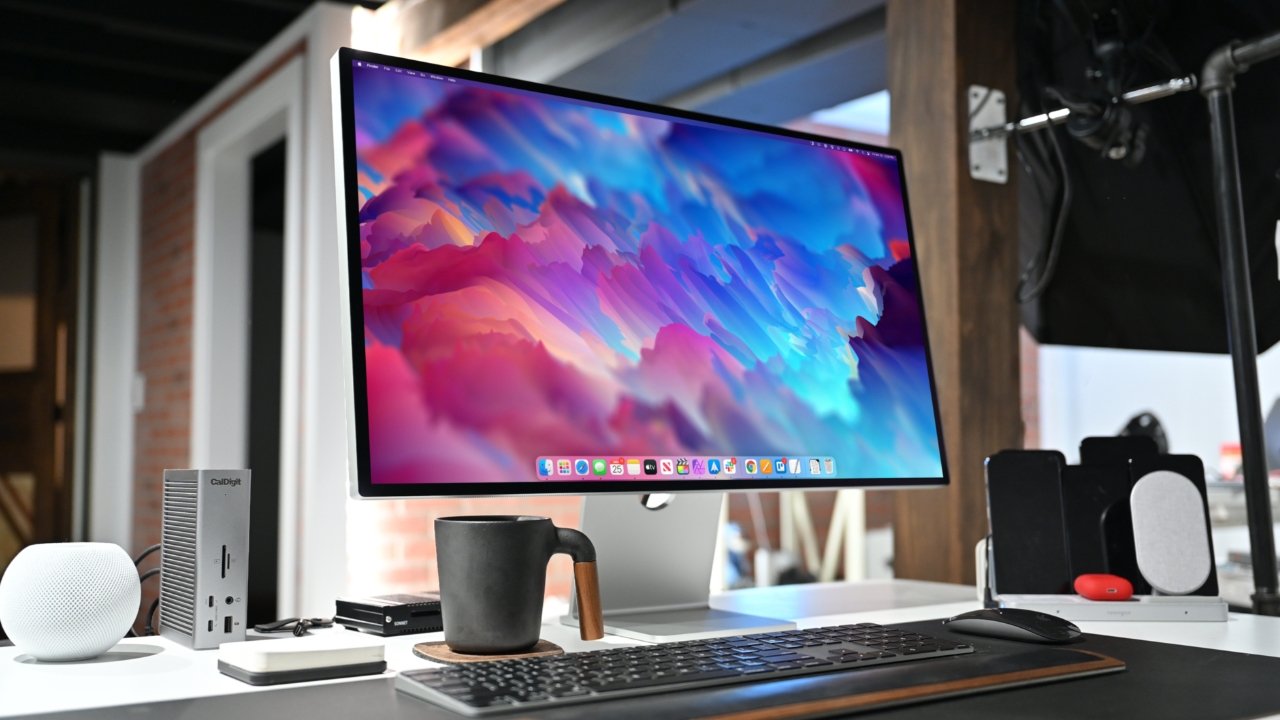 Apple confirms that the third developer beta of macOS Monterey 12.4 also contains an update for the Studio Display that it says fixes the monitor's poor webcam quality — but so far, the results are lacking.
Apple calls the update Studio Display Firmware Update 15.5, but previous sleuthing revealed the Studio Display runs a version of iOS. The new update aims to provide a fix for the webcam quality issues reported by users.
The Verge confirmed with Apple that the new update would provide improvements to webcam quality. It is only available to those connecting the Studio Display to a Mac running the latest macOS Monterey beta — 12.4 beta 3. The update option then shows up in System Preferences with a hefty 487MB file size.
"An update to the Studio Display firmware is now available with today's beta release of macOS Monterey 12.4," Apple spokesperson Jennie Orphanopoulos told The Verge. "This beta update has refinements to the Studio Display camera tuning, including improved noise reduction, contrast, and framing."
In AppleInsider testing, there is indeed better noise reduction. Additionally, Center Stage works a bit better.
However, the webcam performance is still less than that of the 24-inch iMac or 27-inch Intel iMac. It is also significantly worse than the selfie camera on the iPhone 13 lineup.
The Studio Display has already had a confusing saga with software updates despite being a new product. Some early shipping models of the Studio Display didn't ship with the latest 15.4 version of the software, which meant people needed to update the display right out of the box.
Apple stopped signing iOS 15.4 shortly after releasing iOS 15.4.1, which led to trouble with people still trying to update their new Studio Display. So, Apple had to resign a special version of the software to ensure the Studio Display could still be updated while iOS 15.4 was no longer available for iPhones.
The new Studio Display Firmware Update 15.5 will remain exclusive to beta testers until macOS Monterey 12.4 is released to the public. Those who participate in the public beta program can expect an update later on Tuesday.